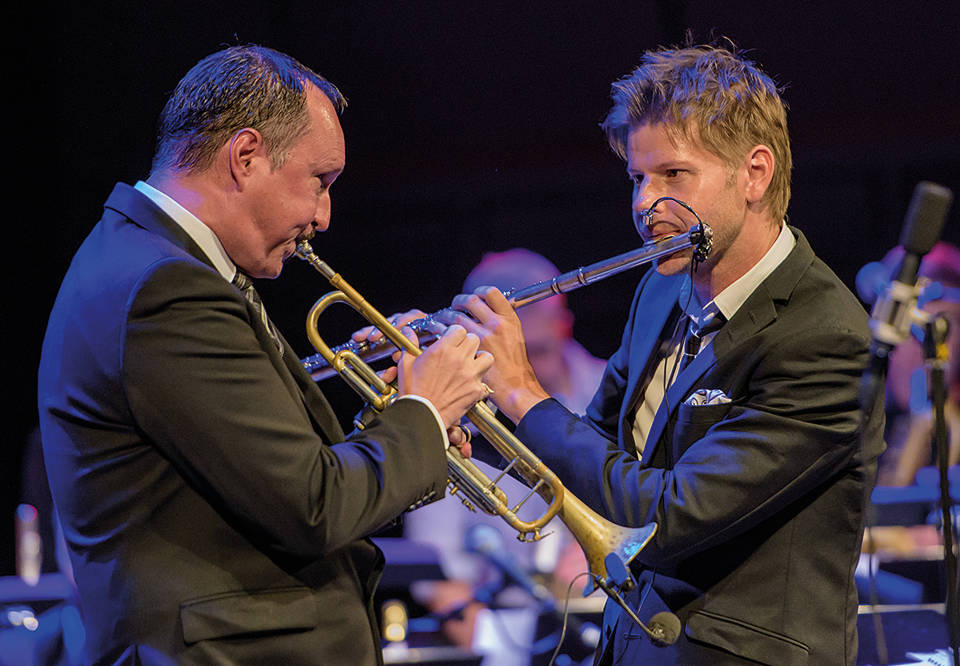 Peter Asplund and Magnus Lindgren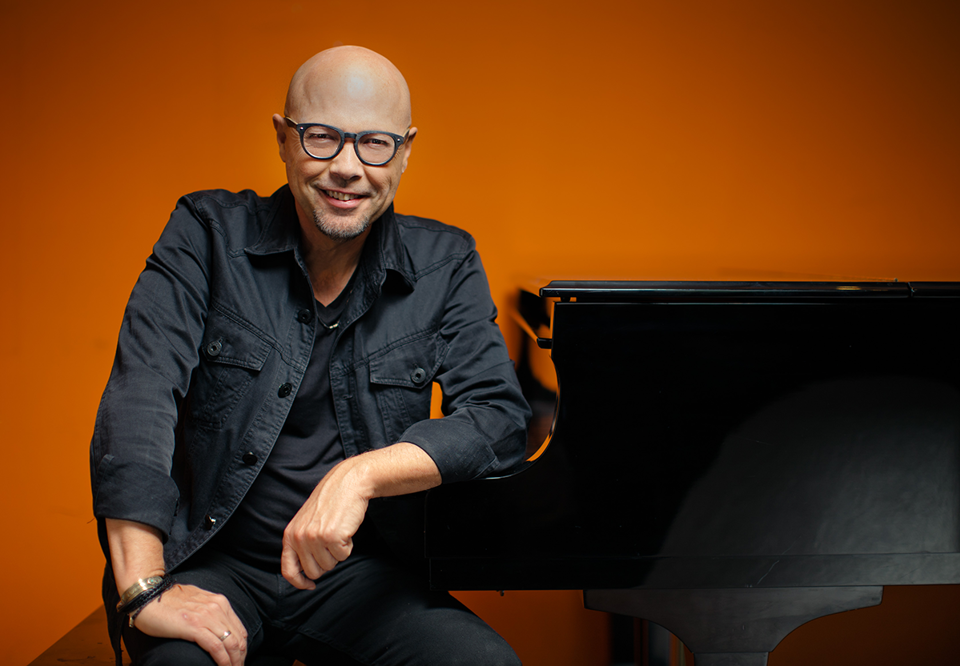 John Beasley
Genre:
Jazz
Blue House Jazz Orchestra
Celebrating 100 Years of Jazz Giants – Volume 1


Friday 24 March 2017 19.30
Ends approximately 21.45
Concealed within the long concert title is a celebration of the year 1917, in some ways a key year in jazz history. More specifically, it was the birth year of the jazz giants to whom Peter Asplund, Magnus Lindgren, Blue House Jazz Orchestra and visiting American pianist and big band conductor John Beasley will pay tribute at this concert.
Grammy Award nominated artist John Beasley is a far-ranging pianist, composer, and arranger who's performed with music icons from Miles Davis and Freddie Hubbard, Dianne Reeves and Steely Dan, Marcus Miller and Christian McBride, Chaka Khan to even one stint with James Brown. When not on stage, Beasley works on box-office films such as James Bond Spectre and Skyfall, Finding Nemo and Finding Dory. Every year, Beasley steps up to the helm as Musical Director for the Thelonious Monk Institute to direct International Jazz Day global concerts and its annual competition gala. Beasley's new album MONK'estra Vol 1 was released August 2017 to critical acclaim and earned two GRAMMY award nominations. MONK'estra is a smashing 15-piece big band that captures the spirit of Thelonious Monk's singular music. The International Review of Music describes it as "Some of the most mesmerizing big band music of recent memory. " Volume 2 will be released this summer.
The innovative trumpeter Dizzy Gillespie (1917–93); the original pianist Thelonius Monk (1917–82); legendary vocalist and human rights champion Lena Horne (1917–2010) and virtuoso drummer Buddy Rich (1917–87) are all major role models and sources of inspiration. This concert will be presented in their spirit and spans crucial components of jazz history.

Volume 1? Oh yes, there will be more. 1917 had much to offer, and so too will the jazz year of 2017 at Stockholm Concert Hall.
Celebrating Jazz Giants 100 Years – Volume 1: Thelonious Monk, Dizzy Gillespie, Lena Horne & Buddy Rich

Thelonious Monk/Kenny Clarke

Epistrophy

Thelonious

Monk

Little Rootie Tootie

Thelonious

Monk

Ask Me Now

Thelonious

Monk

Played Twice arr John Beasley

Thelonious Monk/Cootie Williams

'Round Midnight

Thelonious

Monk

Skippy arr John Beasley

Sammy

Nestico

Ya Gotta Try

George

Gershwin

The Man I Love arr Ann-Sofi Söderqvist

Fred

Rose

Deed I Do arr C V Sörensen

Tadd

Dameron

If You Could See Me Now

Dizzy

Gillespie

Groovin' High arr Rob McConnell

Gil Fuller/Dizzy Gillespie/Chano Pozo Gonzales

Manteca

Thelonious

Monk

Blue Monk
Participants

Blue House Jazz Orchestra

Peter Asplund

Leader

Magnus Lindgren

Leader

Ellen Andersson

vocals

John Beasley

piano