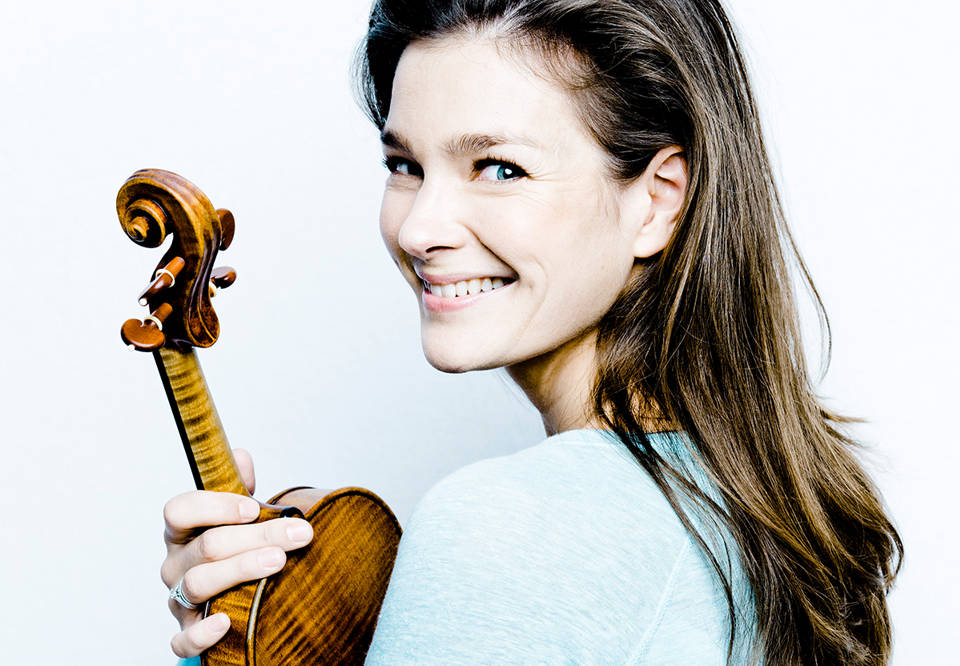 Janine Jansen. Photo: Marco Borggreve
Sakari Oramo. Foto: Nadja Sjöström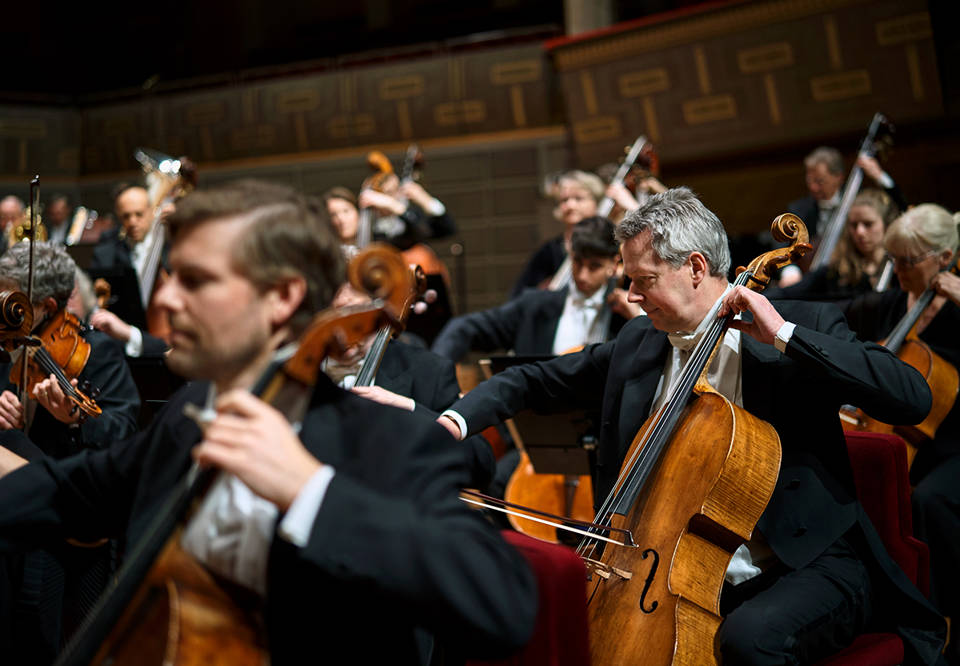 Medlemmar ur Kungliga Filharmonikerna. Foto: Mats Lundqvist
Genre:
Royal Stockholm Philharmonic Orchestra
Stravinsky and Shostakovich
Acclaimed violinist Janine Jansen returns.
Thursday 15 October 2020 18.00
Ends approximately 20.00
No other individual work has had the same crucial significance for the music of our time as Stravinsky's Rite of Spring. Its world premiere in 1913 in Paris is one of the most spectacular scandals in music history. The audience booed and screamed, Stravinsky was furious and left the venue. No, artistic innovation is not always received with open arms, but as everything matures with time, music that was initially met with resistance can evolve into a revered part of the repertoire – as with Stravinsky's Rite of Spring, a modern classic.
The music of Shostakovich also faced resistance, but primarily from Stalin and Russian cultural politicians. He only dared complete his Violin Concerto after Stalin's death in 1953. The music alternates from the deepest pessimism to liberating burlesque and is also a major challenge for orchestra and soloist alike, in this case the multi-award-winning Janine Jansen.
The concert opens with Liguria, Andrea Tarrodi's musical "walk" between five little towns along the west coast of Italy. "Riomaggiore, with its huge waves; Manarola, with its clock tower; Monterosso and the beach, where stressed-out swimmers tried to find somewhere to put up their colourful parasols, like a scene from a Fellini film; Vernazza, with its lookout tower and cliffs; and finally Corniglia, where the night was full of stars."
Book before the tickets are released!
This concert is included in our series Torsdag Liten. You can secure your place by purchasing a subscription right now – with 25 per cent off the ticket price.
Read more about Torsdag Liten (opens in a new window)
Dmitry Shostakovich

Violin Concerto No. 1

Igor

Stravinsky

The Rite of Spring
Participants

Royal Stockholm Philharmonic Orchestra

Sakari Oramo

conductor

Janine Jansen

violin