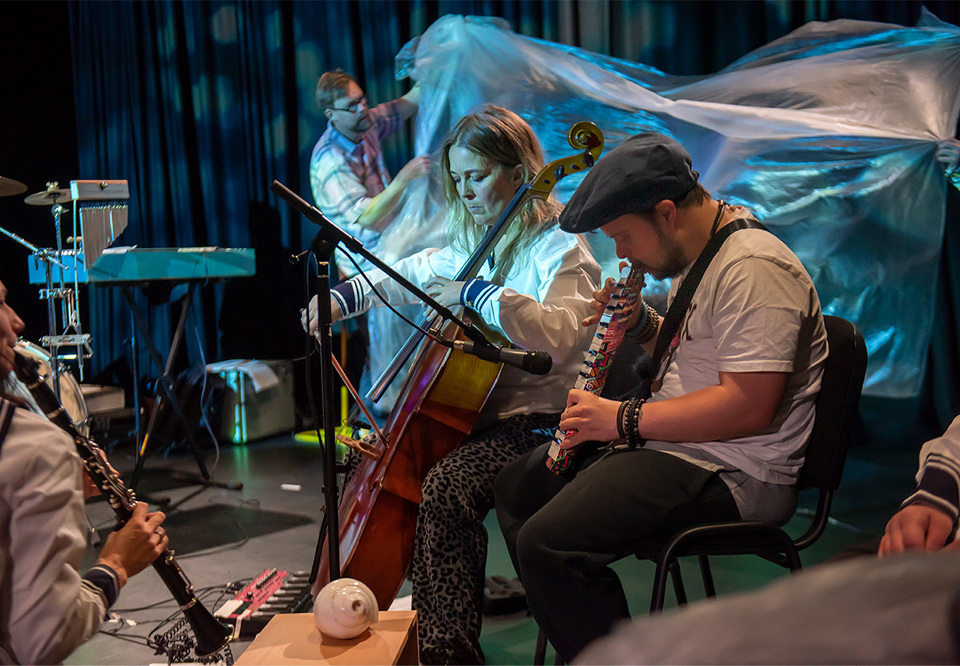 Lucy Rugman
Genre:
Educational
School concert – The sea
A concert about the sea and the environment.
Wednesday 5 October 2022 09.30
Ends approximately 10.30
Price:
40 SEK per pupil. Teacher/adult free admission.
For lower secondary students.
A poetic performance about the beauty and diversity of the ocean, with classical musicians and actors from Mosaikteatern. This performance was developed by musicians from Fritt Spelrum, together with Mosaikteatern.
Before the concert, students will learn more about climate challenges related to the ocean, but this performance is about hope and beauty.
Fritt Spelrum gives students a unique opportunity to develop their creative skills and talents. Students also get to perform at Konserthuset in a professional setting. Similar projects have previously been carried out with several other special needs schools in the Stockholm area.
Clarinettist Lucy Rugman is workshop leader for Fritt Spelrum and now the result is being presented at Konserthuset's Grünewald Hall. Mosaikteatern is an association that works to improve the quality of cultural pursuits for people with disabilities.
Participants

Stråkensemble

Lucy Rugman

leader & clarinetist

Emma Nordenstam

guitar

Medverkande från Mosaikteatern