RSPO Orchestra Academy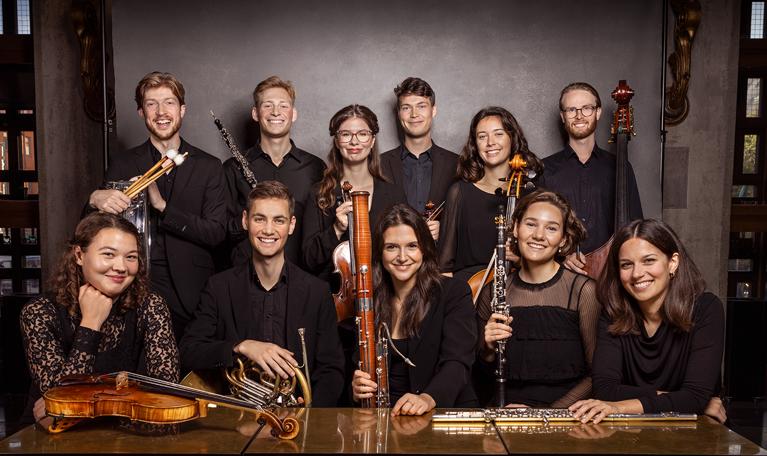 Photo: Nadja Sjöström
The Royal Stockholm Philharmonic Orchestra Academy is a special academic programme for young musicians.
Since 2016, an orchestra academy has been associated with the Royal Stockholm Philharmonic Orchestra. This advanced special academic programme is for young musicians. Teaching is conducted on-site at Konserthuset Stockholm and in partnership with the School of Music in Piteå at Luleå University of Technology.
The programme is focused on an international target audience and the formal name is the RSPO Orchestra Academy (Royal Stockholm Philharmonic Orchestra – RSPO).
The supervisors and instructors are primarily section leaders from the Royal Stockholm Philharmonic Orchestra. The programme includes individual instrument instruction, orchestral performance, and chamber music performance.
There are also "mock auditions" in which participants get to practice the various steps involved with applying for a position in an orchestra, as well as seminars by experienced teachers from the School of Music at Luleå University of Technology. The programme examiner is conductor Petter Sundkvist, professor at the Luleå University of Technology.
A holistic approach is essential – to give students the chance to experience what life and work are like as part of a professional symphony orchestra. The Orchestra Academy also performs several chamber music concerts in Grünewald Hall, which are always free. The Orchestra Academy has also performed the world premieres of new compositions.
Another aspect of a holistic approach is refining skills beyond playing – such as stage presence and the ability to present the music in an inviting and compelling way.
The orchestra academy also carries out collaborations with other players – read more under Collaborations and Partnerships.
Concerts
Genre:

Chamber music

Concert with the RSPO Orchestra Academy, Orphei strängar and the Music Conservatory of Falun.

Thursday 21 December 2023 18.00

Genre:

Kids & family

A musical fairy tale for the youngest.

Saturday 27 January 2024 11.30

Genre:

Kids & family

A musical fairy tale for the youngest.

Saturday 27 January 2024 13.00

Genre:

Chamber music

Concert with this year's academists.

Monday 5 February 2024 18.00

Genre:

Chamber music

Concert with this year's academists.

Wednesday 28 February 2024 18.00

Genre:

Chamber music

Concert with this year's academists.

Tuesday 9 April 2024 18.00

Genre:

Chamber music

Concert with this year's academists.

Sunday 2 June 2024 15.00