Make a donation to Konserthuset Play
Our livestreams and recorded concerts are completely free to view. But if you appreciate our offering and would like to support our digital concert hall, you can now do so easily via several different payment methods.
With the digital platform Konserthuset Play, Konserthuset Stockholm and the Royal Stockholm Philharmonic Orchestra have emerged in 2020 as among the most active streaming players both in Sweden and internationally.
Since April 2020, we have made some changes and created a digital concert offering with multiple live broadcasts each week. Featuring the Royal Stockholm Philharmonic Orchestra and guest performers, we offer broadcasts of orchestral music, chamber music, jazz and special productions for families and schools.
All videos can also be watched later. Konserthuset Play was established in 2013, which means we are now able to offer a large, multifaceted library comprising hundreds of concert videos featuring timeless music.
All videos are available online and via our app. There is no need to log in and they are completely free. The concept behind Konserthuset Play is to provide as many people as possible with access to our world of music, whether or not they can visit us in person.
New! Make a donation to Konserthuset Play
Many, many people have contacted us to express their gratitude for playing and sharing our music through live broadcasts during the pandemic. The quantity of emails, phone calls and positive comments on social media has exceeded anything we have received before. Thank you for your feedback – it inspires us to continue our work.
We have also received questions about how to support our expanded investment in Konserthuset Play. Some customers have donated money for cancelled concerts or concert subscriptions in order to make a contribution to our operation.
We have therefore now made it possible to make a donation easily via several different payment methods. All funds received this way will be used to further develop Konserthuset Play so that we can continue to provide a broad, high-quality digital offering to as many people as possible.
Quick and easy via Swish
Would you like to make a donation to Konserthuset Play via Swish?
Swish 123 498 99 89.
You can also scan the QR code below with the Swish app to make your donation.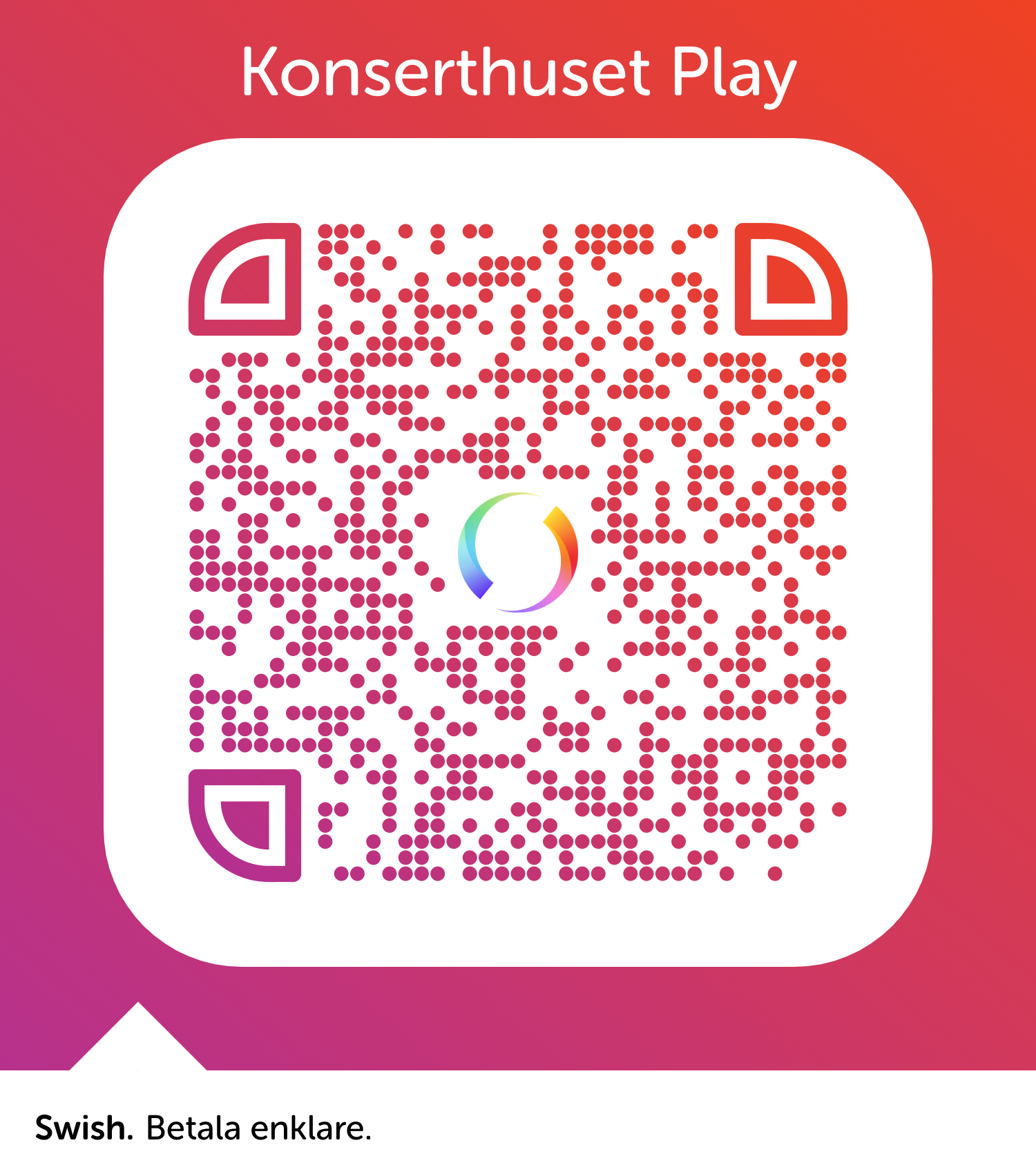 More payment methods
Do you want to use a different payment method? Make your donation via our ticket system where you can pay by card or via your internet bank.
Thank you! Your contribution will be used to develop Konserthuset Play.