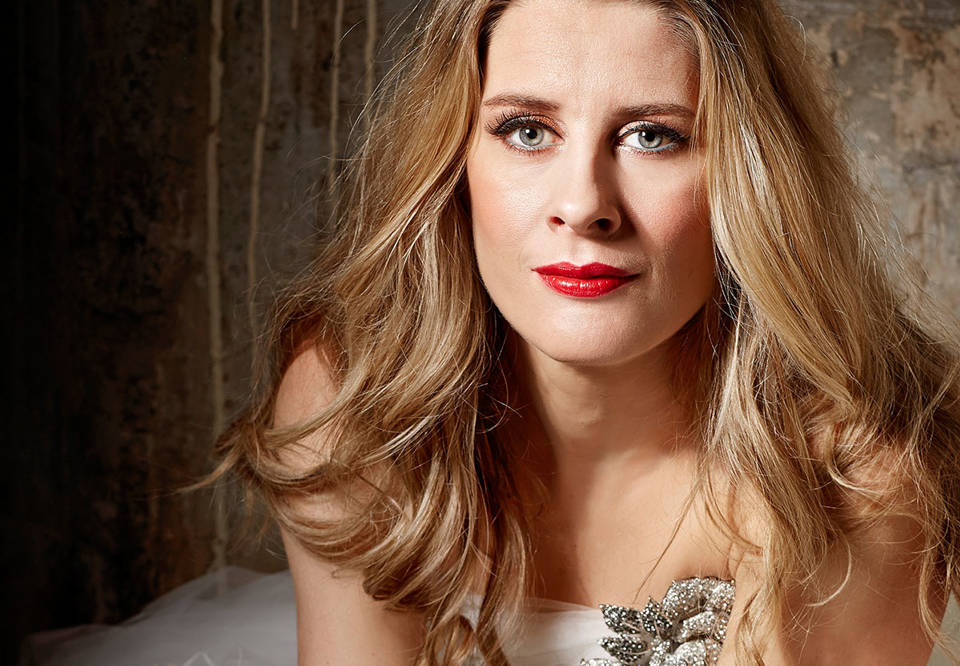 Malin Byström
Magnus Svensson
Malin Byström and Magnus Svensson
Genre:
Vocal music
Malin Byström and Magnus Svensson
Acclaimed Swedish soprano in this season's fourth Lied Concert.
Wednesday 6 March 2019 19.00
Ends approximately 21.00
The Lied Concert Subscription is now in its sixth season. Once again, up close in Grünewald Hall, we will get to see stars from the opera and concert stages of the world. Pianist Magnus Svensson brings to the stage a long line of today's most acclaimed singers in Sweden, and at this concert we will get to see and hear internationally renowned soprano Malin Byström.
Malin Byström was named Female Singer of the Year at the International Opera Awards in London in April 2018. Some of the many prestigious stages on which Byström has appeared include the Metropolitan Opera in New York, where she sang the titular role in Richard Strauss' Arabella, and Marguerite in Gounod's Faust. She has also performed the titular role in Massenet's Thaïs at Palau de les Arts in Valencia with Plácido Domingo in the role of Athanaël. She has performed the same role at the Göteborg Opera. She has also appeared at the Salzburg Festival as Donna Anna in Mozart's Don Giovanni and has guest-performed at the Royal Opera House in London in several different roles.
Gabriel

Fauré

Clair de lune

Gabriel

Fauré

Notre amour

Henri

Duparc

Au pays où se fait la guerre

Henri

Duparc

Le manoir de Rosemonde

Henri

Duparc

La vie antérieure

Henri

Duparc

Chanson triste

Cécile

Chaminade

Souvenance from Six romances sans paroles for piano

Henri

Duparc

L'invitation au voyage

Cécile

Chaminade

Deuxième gavotte for piano

Francis

Poulenc

Les chemins de l'amour

Robert

Schumann

Widmung from Myrthen

Robert

Schumann

Mignon "Kennst du das Land" op 79:28

Robert

Schumann

Rose, Meer und Sonne

Felix

Mendelssohn-Bartholdy

Auf Flügeln des Gesanges

Felix

Mendelssohn-Bartholdy

Hexenlied

Fanny

Mendelssohn-Hensel

Largo con espressione in e minor for piano

Kurt

Weill

Je ne t'aime pas
Participants

Malin Byström

soprano

Magnus Svensson

piano