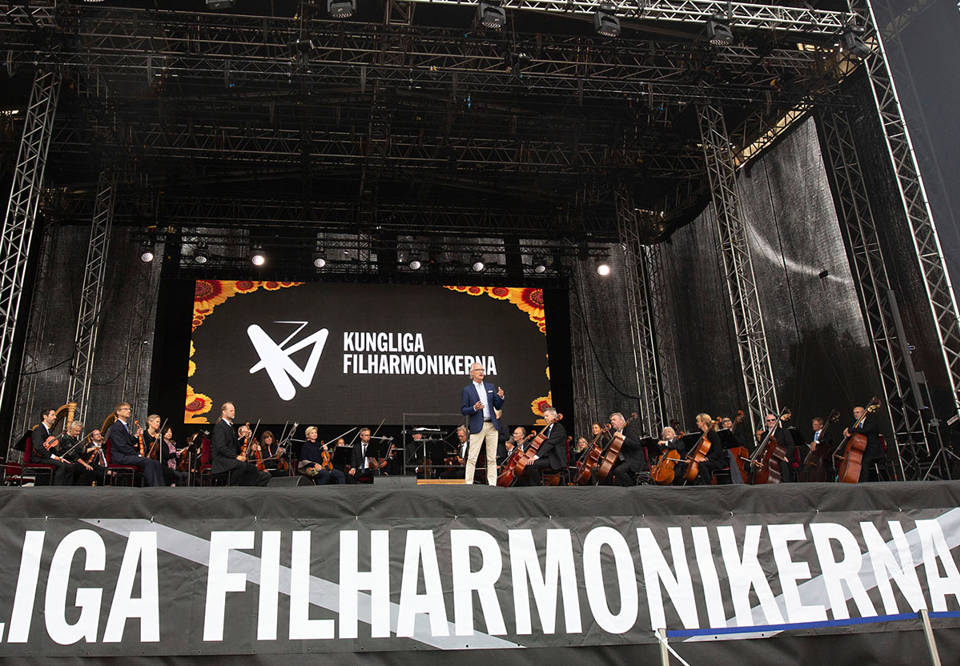 Foto: Hans Fridén/DN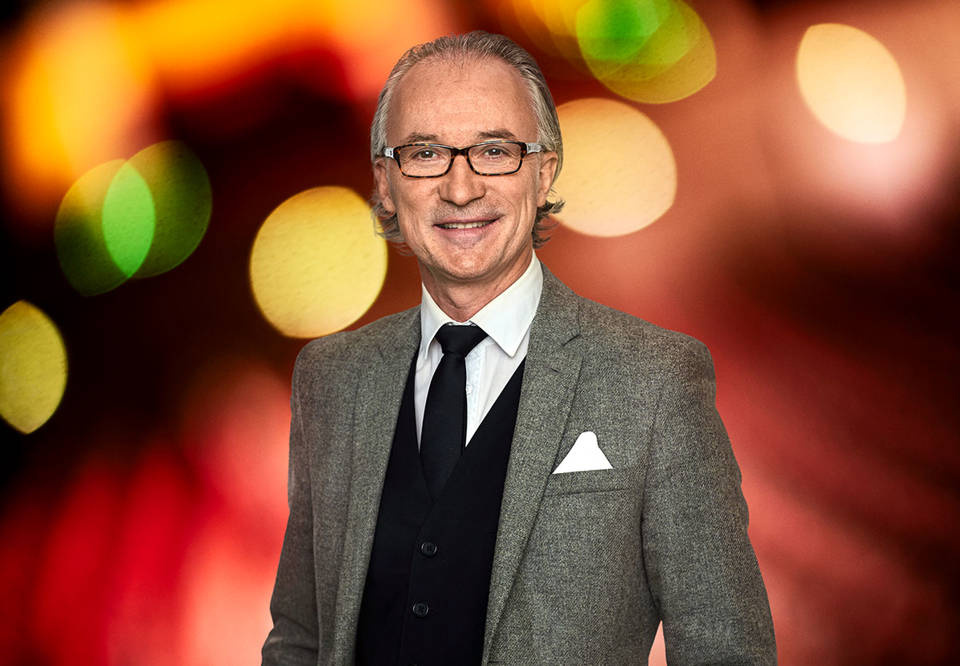 Stefan Forsberg
Outdoor concert with Sven-Bertil Taube
Genre:
Royal Stockholm Philharmonic Orchestra
Outdoor concert with Sven-Bertil Taube
See the orchestra out in the open air – bring a blanket and a picnic basket!
Sunday 11 August 2019 14.00
Ends approximately 15.30
Sven-Bertil Taube! In November he will be turning 85 years old and he isn't slowing down by a second; on the contrary, he has been touring regularly in recent years and will now make a guest appearance with the Royal Stockholm Philharmonic Orchestra at this outdoor concert at Gärdet.
The concert at the Maritime Museum at Gärdet has been a beloved summer tradition for decades. It is always popular and well-attended, and an indispensable part of Stockholm in summer with a picnic in front of the stage. Families will also find activities for kids, including the opportunity to try out instruments.
Executive Director of Konserthuset Stefan Forsberg will host the concert, and with Sven-Bertil Taube on stage we can expect many beloved songs and tunes – come sing along! The Royal Stockholm Philharmonic Orchestra will be led by Alexander Hanson, who has conducted the orchestra on several occasions – most recently at the June concert presenting soundtrack music, Sagas. Peter Nordahl, who has collaborated extensively with Sven-Bertil Taube, conducts the orchestra in the Taube songs.
In partnership with Dagens Nyheter.
Dmitry Shostakovich

Festive Overture

Mélanie

Bonis

Les Gitanos – Valse espagnole arr Adolphe Gauwin

Evert

Taube

Fritiof Anderssons paradmarsch arr Peter Nordahl

Olle

Adolphson

Nu har jag fått den jag vill ha arr Peter Nordahl

Evert

Taube

Änglamark arr Peter Nordahl

Lars-Erik

Larsson

Overture from Pastoral Suite

Edward

Elgar

Pomp and Circumstance, Military March in D major

Edward

Elgar

Pomp and Circumstance, Military March in G major

Pietro

Mascagni

Intermezzo from Cavalleria rusticana

Evert

Taube

Brevet från Lillan arr Peter Nordahl

Evert

Taube

Stockholmsmelodi arr Peter Nordahl

Trad

The Parting Glass arr Peter Nordahl

Germaine

Tailleferre

Overture

Paul

Hindemith

From

Symphonic Metamorphosis of Themes by Carl Maria von Weber
Participants

Royal Stockholm Philharmonic Orchestra

Alexander Hanson

conductor

Peter Nordahl

conductor

Sven-Bertil Taube

vocals

Stefan Forsberg

host