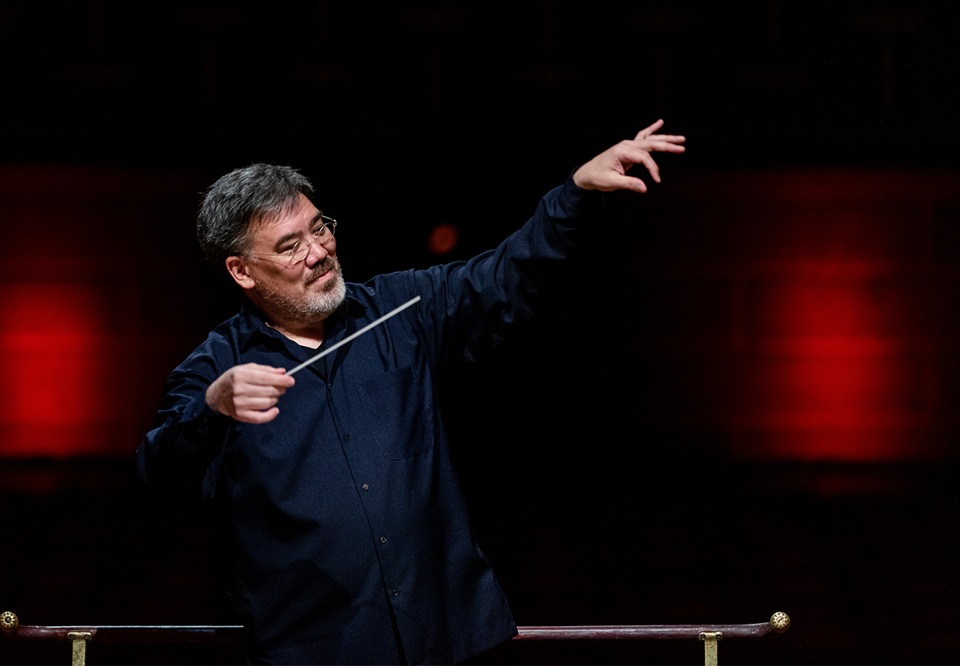 Alan Gilbert. Photo: Yanan Li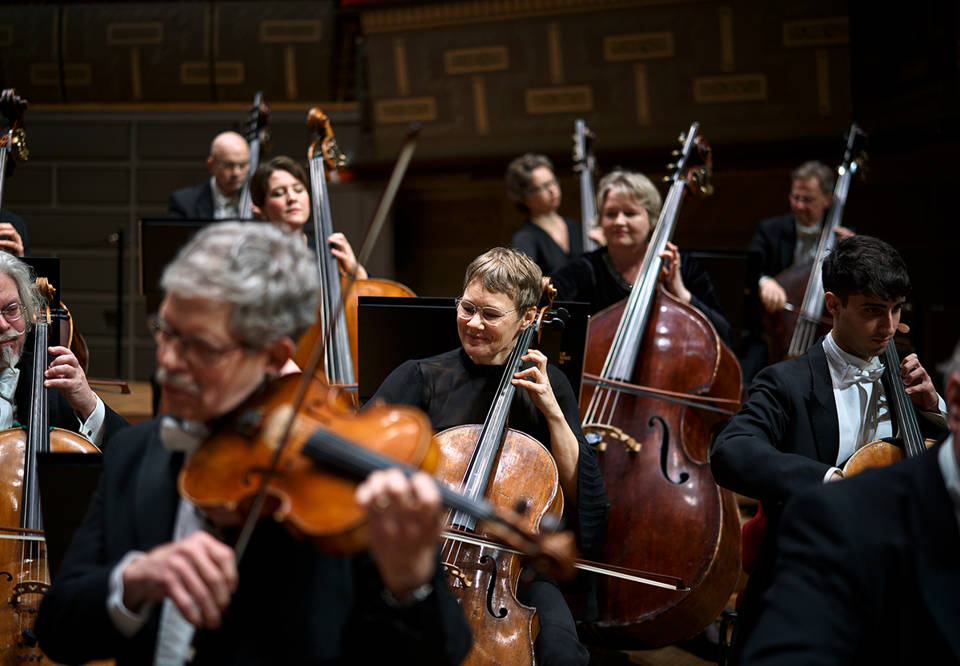 Medlemmar ur Kungliga Filharmonikerna. Foto: Mats Lundqvist
Genre:
Royal Stockholm Philharmonic Orchestra
Livestream: Haydn, Schumann and Brahms
Alan Gilbert in bright and forward-looking music. Please note: new conductor, the programme remains unchanged. An audience of 50 persons in the hall. Watch the livestream here.
Thursday 19 November 2020 19.00
Ends approximately 20.50
Do you have the subscription series Torsdag Mellan? You will receive an e-mail with information of what applies for you at this concert. You can also find information on your customer account.
Information about tickets and refunds
***
Franz Welser-Möst has been obliged to cancel at short notice. He is replaced by Alan Gilbert, Conductor Laureate of the Royal Stockholm Philharmonic Orchestra and its chief conductor 2000–08. Presently, he is the chief conductor of the NDR Elbphilharmonie Orchestra in Hamburg and designate Music Director of the Royal Swedish Opera in Stockholm.
Together with the Royal Stockholm Philharmonic Orchestra, Alan Gilbert depicts Joseph Haydn's musical scene of a terrifyingly stormy sea in Symphony No. 39, also known as Tempesta di mare – storm at sea. Haydn was 33 years old when he composed this piece, and he was influenced by the ideal of the time captured by the expression Sturm und Drang – Storm and Stress. It was a counterbalance to the Enlightenment notions of rationality, empiricism and reason. Here, we will unite to hear this charged, highly energetic piece of music.
Brahms' reverence for his predecessor Haydn was so great that he kept a bust of Haydn in his bedroom. To his delight, his Variations on a Theme by Haydn were a great success. However, the theme was not actually by Haydn, it turns out, but was in fact a choral melody. In any case, with the simple theme as a foundation, Brahms created majestic, harmoniously exciting music of orchestral magnificence, filled with variation.
In a fit of inspiration, Robert Schumann began working on his second symphony in early December 1845. In only two weeks, he had a complete draft for piano. But as a result of depression, his poor health and constant tinnitus, the symphony was not completed until the following autumn. Still, his personal challenges made no mark on this music; instead, the symphony is light and forward-looking, a melodic victory over the dark sides of life.
***
Please note
The livestream will take place with an audience of maximum 50 people in the hall. The costumized seating plan allows for two seats together using the online booking.
Read more about how we work for a safe concert visit
Joseph

Haydn

Symphony No. 39 in g minor

Johannes

Brahms

Haydn Variations

Robert

Schumann

Symphony No. 2
Participants

Royal Stockholm Philharmonic Orchestra

Alan Gilbert

conductor