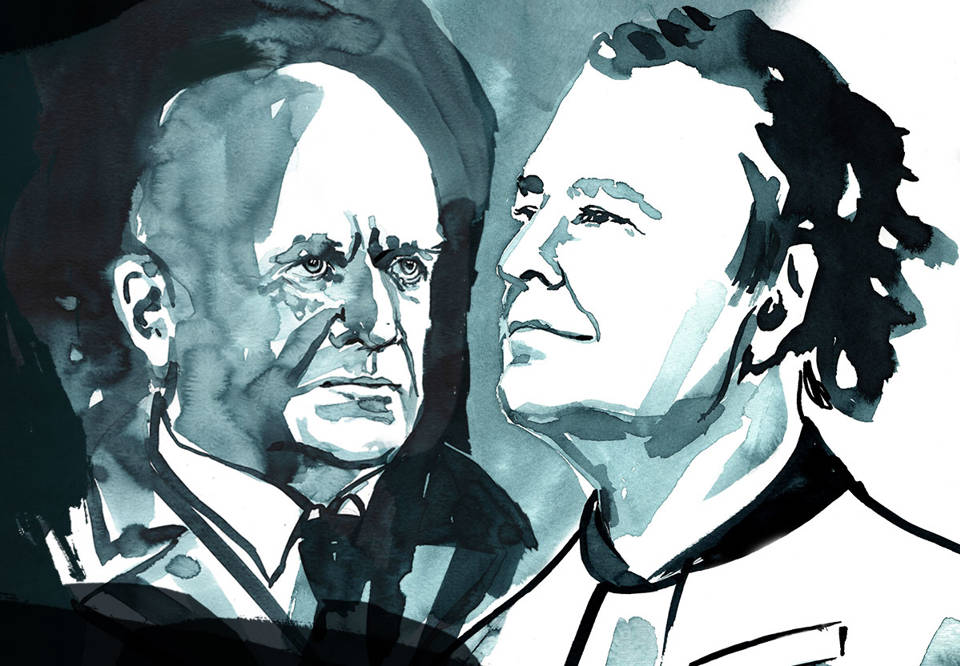 Illustration: Jenny Svenberg Bunnel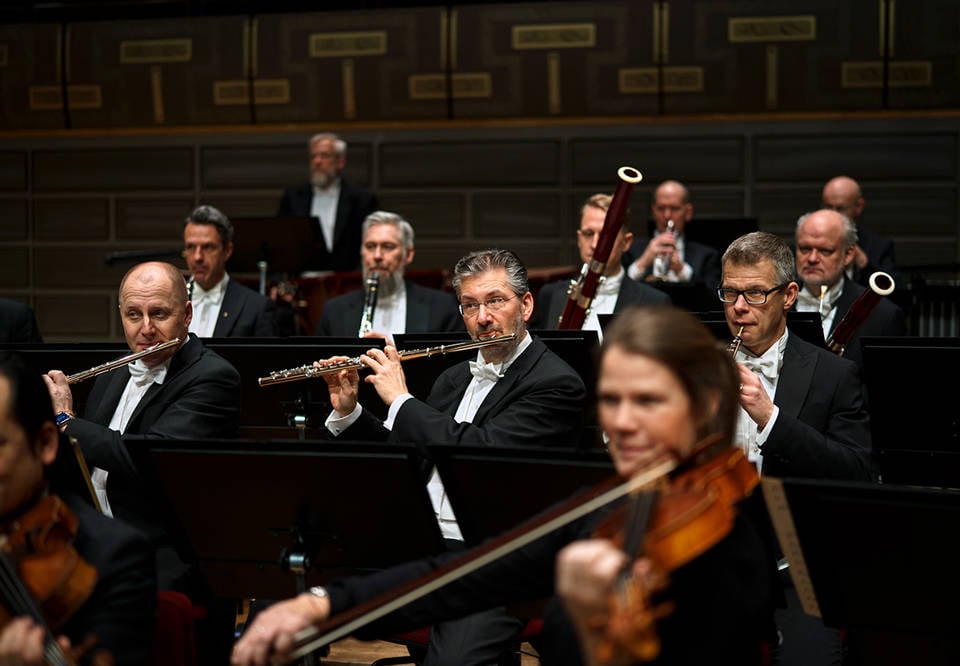 Members of the Royal Stockholm Philharmonic Orchestra. Photo: Mats Lundqvist
Genre:
Royal Stockholm Philharmonic Orchestra
Livestream: Grande Finale – Sibelius with Oramo I
Sakari Oramo leads the Royal Stockholm Philharmonic Orchestra in Sibelius' Symphonies No. 1 and 2.
Wednesday 19 May 2021 19.30
Ends approximately 21.30
Ticket information to follow

to
The concert can been seen at Konserthuset Play
***
Grand Finale: Sakari Oramo's final concerts as chief conductor of the Royal Stockholm Philharmonic Orchestra are an in-depth journey through Jean Sibelius' creations, including all seven symphonies in chronological order. "In his case specifically, I believe the order matters," says Sakari Oramo. "He worked on several symphonies simultaneously, and there are always elements in one symphony that can be detected in the symphony preceding it."
After composing the "choir symphony" Kullervo, and several symphonic poems, Sibelius was ready for the pure symphonic form. Symphony No. 1 from 1900 (an earlier version premiered in 1899) is wilful from the very beginning, with its peaceful introduction for solo clarinet and timpani. But it also contains the thematic seeds for the rest of this impressive and personal symphonic debut.
In January 1901, Sibelius, his wife, and their daughters arrived in Italy. Several ideas for his second symphony were born there. After its world premiere in 1902, the symphony became a symbol of national liberation from Russian control, and upon hearing this sincere, singing and ultimately triumphant music, it is not difficult to understand why. Even if Sibelius himself categorically denied any political intentions whatsoever.
Jean

Sibelius

Symphony No. 1

Jean

Sibelius

Symphony No. 2
Participants

Royal Stockholm Philharmonic Orchestra

Sakari Oramo

conductor
---


Do you want to make a donation to Konserthuset Play?
Make a swish payment to 123 493 99 89 or make your donation via our ticket system. Thank you!​