Patrik Ringborg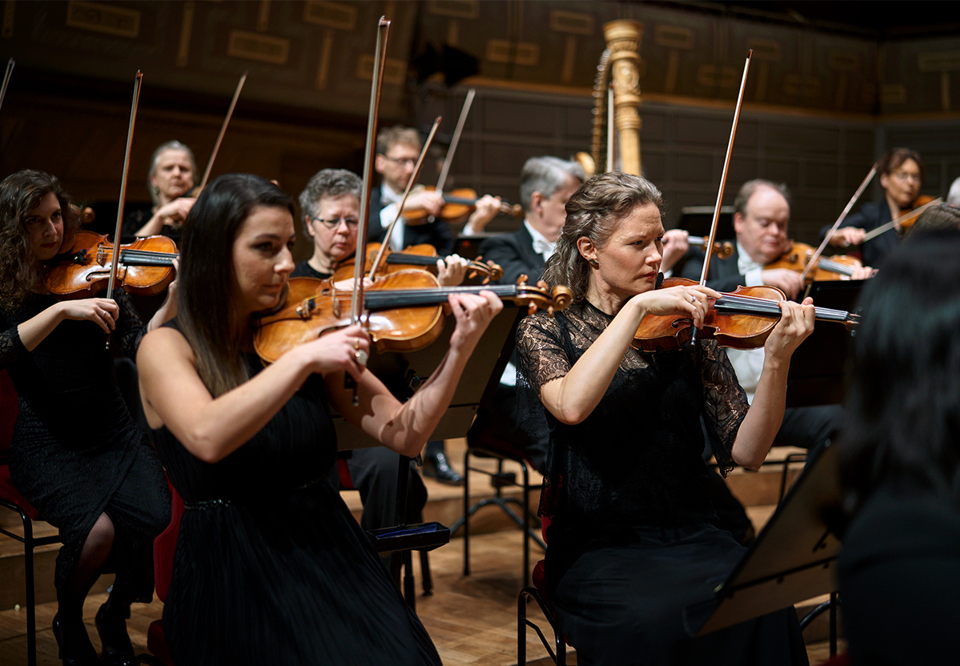 Members from the Royal Stockholm Philharmonic Orchestra. Photo: Mats Lundqvist
Genre:
Royal Stockholm Philharmonic Orchestra
Alfvén's Symphony No. 2
Patrik Ringborg conducts music celebrating the Swedish composer's 150 years.
Wednesday 5 October 2022 18.00
Ends approximately 19.00
This year, we celebrate the 150-year anniversary of Hugo Alfvén's birth. With titles like Midsommarvaka (Midsummer Vigil), En Skärgårdssägen (A Legend from the Archipelago) and Dalarapsodi (Dala Rhapsody), he is one of Sweden's most beloved composers. In his second symphony, which was his major breakthrough, the scene shifts from sunny morning to twilight and stormy night. Alfvén often used elements of folk music in his work, but in this passionate symphony, he has turned his ear out towards Europe.
Hugo Alfvén was charming and full of life, with a personality that has been described as magnetic. He was a composer and artist, an orchestral and choir conductor – for nearly 40 years, he led the Orphei Drängar men's choir. A recently published book by music specialist Tobias Lund entitled Speltoken: Hugo Alfvén och Rosens Klang (Gidlunds förlag) (Playing Wild: Hugo Alfvén and the Sound of the Rose) presents a new understanding of Alfvén and his music.
The Royal Stockholm Philharmonic Orchestra is led by Patrik Ringborg, an internationally active Swedish conductor who has worked a great deal in Germany. Over the years, he has regularly featured Swedish music, and conducted the Royal Stockholm Philharmonic Orchestra at the Stenhammar Festival in autumn 2021. In spring 2022, he also led GöteborgsOperan's acclaimed staging of Gösta Nystroem's opera, Herr Arnes Penningar.
Hugo

Alfvén

Symphony No. 2
Participants

Royal Stockholm Philharmonic Orchestra

Patrik Ringborg

conductor