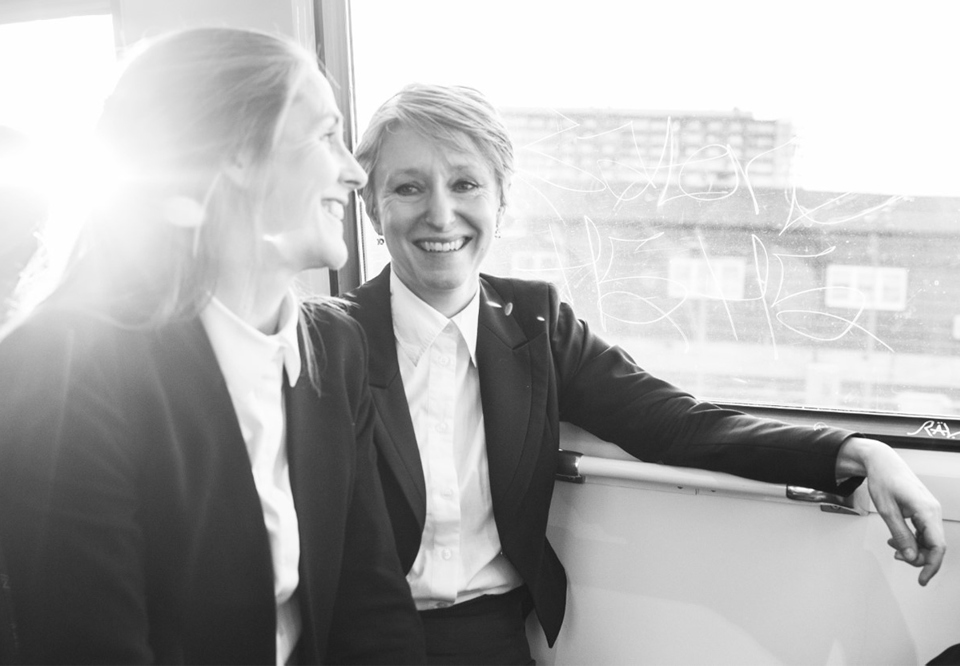 Cecilia Zilliacus and Kati Raitinen.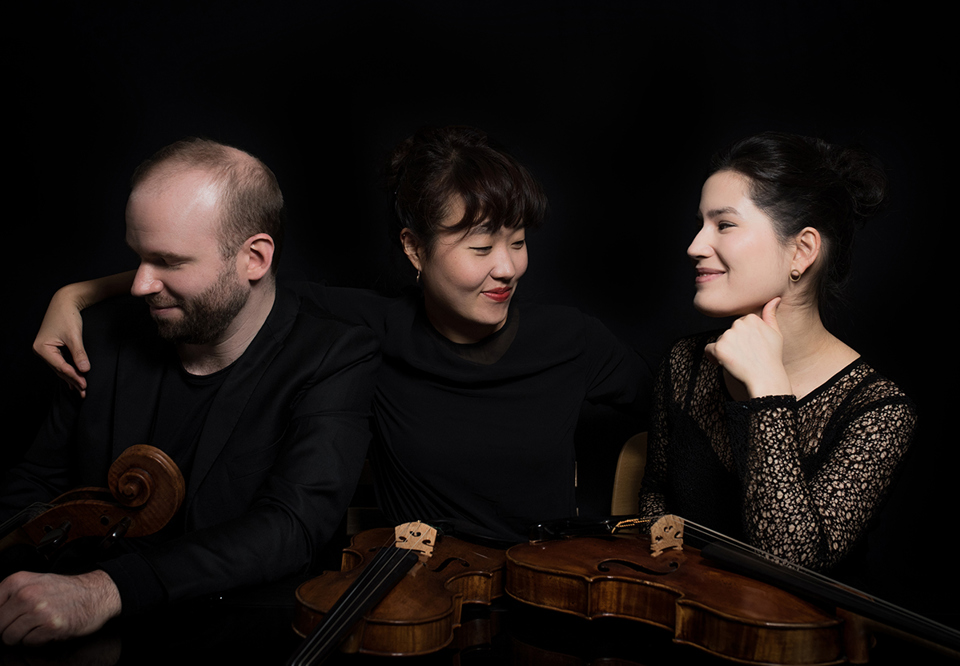 Trio Boccherini. Photo: Frank Jerke
Genre:
Chamber music
Monday at Last with string quintet
Featuring Boccherini String Trio in a quest appearance.
Monday 17 April 2023 19.00
Ends approximately 21.00
In Monday at Last, violinist Cecilia Zilliacus and cellist Kati Raitinen welcome guest performers and present both newer and older works. This time we welcome the Boccherini String Trio, in which Royal Stockholm Philharmonic Orchestra section leader Vicki Powell plays viola.
First we hear Italian-German Ermanno Wolf-Ferrari's lyrical String Trio. Wolf-Ferrari was active in the first half of the twentieth century and is best known for his comedic operas. The string trio is from 1945, when his music took on a stronger sense of melancholy with a darker tone – as a result of the war years.
The relatively young (born 1988) American composer Alyssa Weinberg writes extroverted and emotional music. She is often inspired by collaborations with writers, dancers and visual artists. We hear This is the Color of My Dreams. Another Weinberg – Mieczyslaw Weinberg, not related to Alyssa – was long overshadowed by his friend and colleague Shostakovich, but his music has had a major renaissance and is being re-established in modern times. The String Trio was composed in 1950 and is filled with folk-music-inspired themes that are a testament to his Jewish roots.
Paul Wiancko is another contemporary American composer as well as a cellist, and was recently named one of the Washington Post's "composers to watch." He has worked with musicians from a wide variety of genres: Max Richter, Norah Jones, Kronos Quartet, The National – and Yo-Yo Ma. We hear his cello quintet: Tiny Doors to Big Worlds.
Ermanno

Wolf-Ferrari

String Trio in a minor op 32

Alyssa

Weinberg

This is the color of my dreams for string trio

Luigi

Boccherini

String Quintet in C major ''La Musica Notturna delle strade di Madrid''

Mieczyslaw

Weinberg

String Trio

Paul

Wiancko

Tiny Doors to Big Worlds – String Quintet
Participants

Trio Boccherini

Cecilia Zilliacus

violin

Kati Raitinen

cello