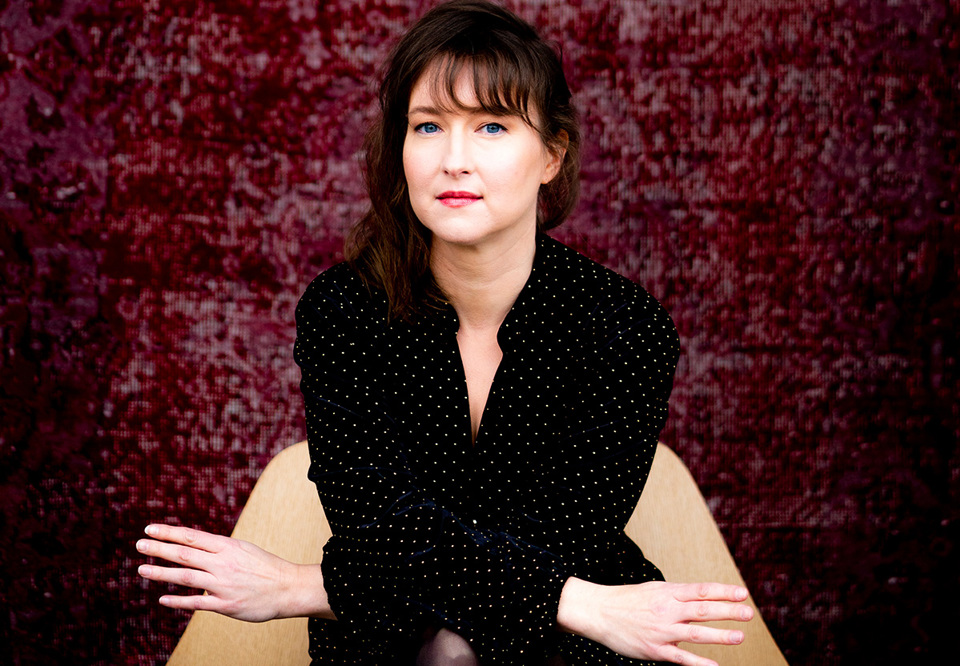 Lisa Streich. Photo: Harald Hoffmann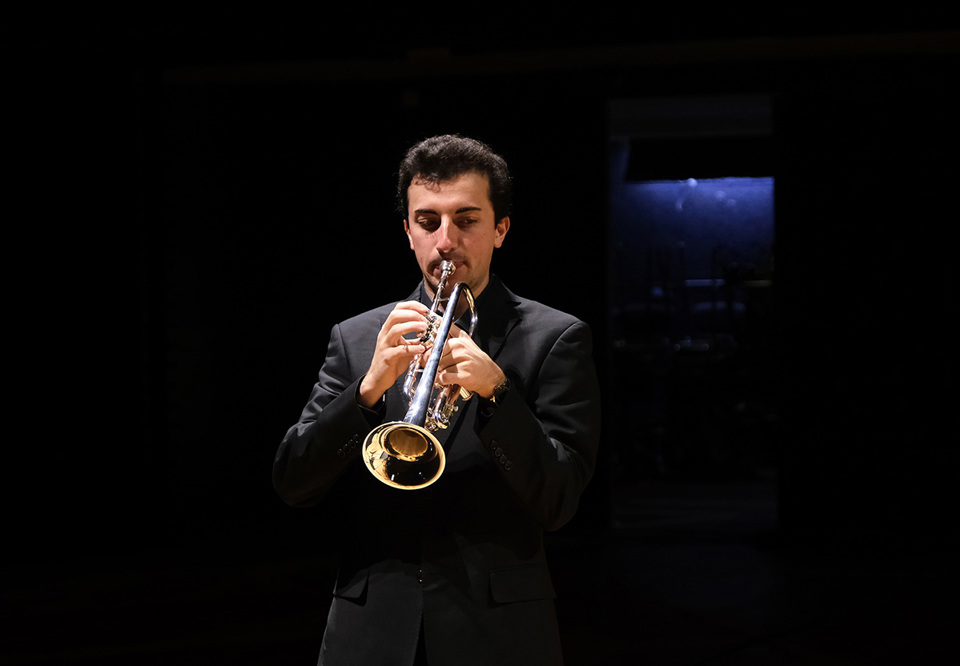 Lucas Lipari-Mayer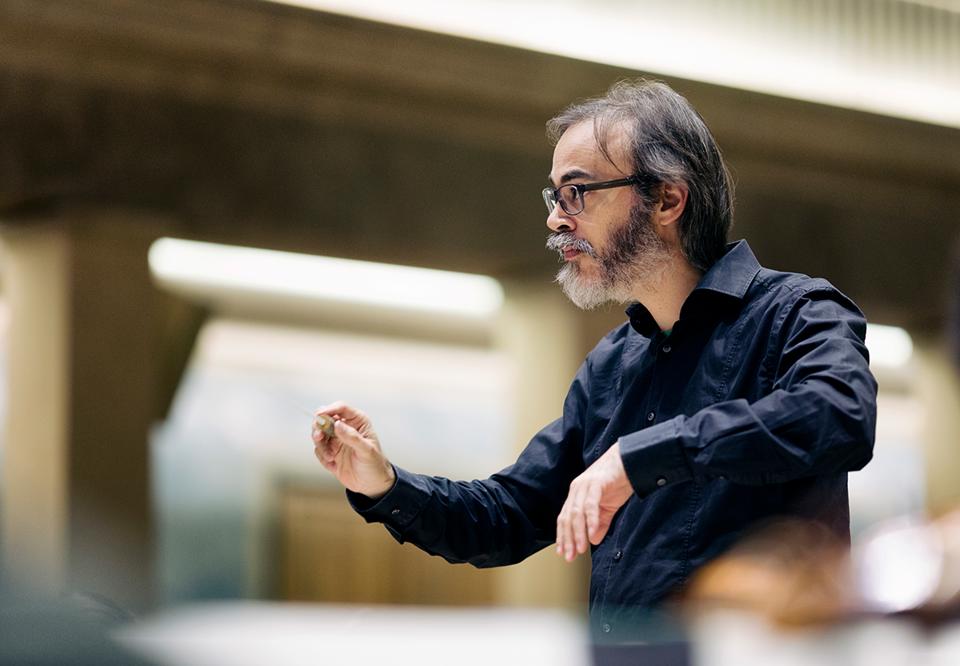 Ilan Volkov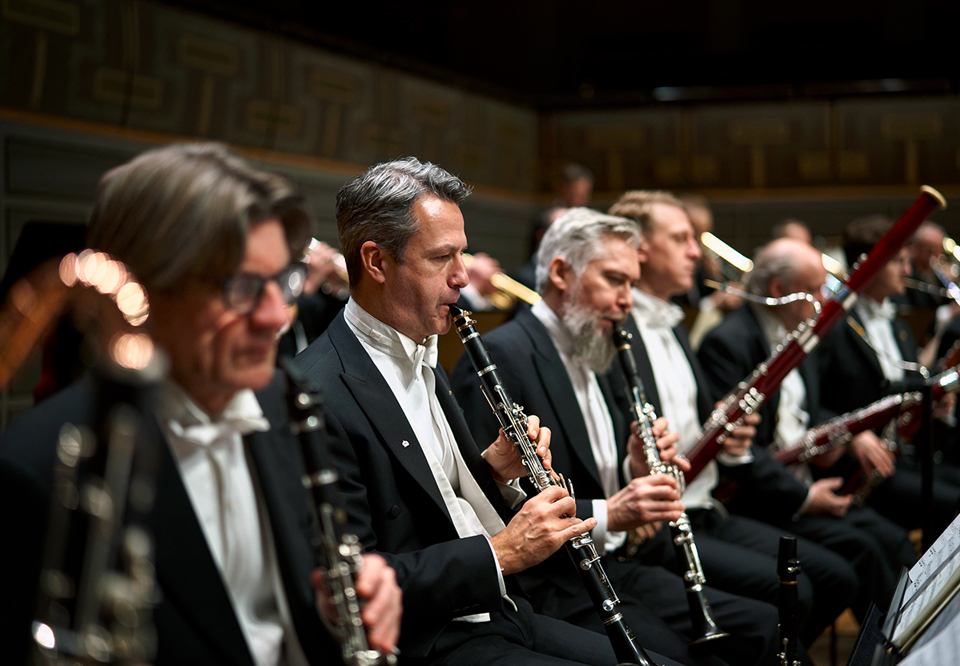 Members from the Royal Stockholm Philharmonic Orchestra. Photo: Mats Lundqvist
Genre:
Royal Stockholm Philharmonic Orchestra
Composer Weekend – Opening
Music with wings and the world premiere of a new trumpet concerto. Executive and Artistic Director Stefan Forsberg hosts and introduces the concert.
Thursday 11 April 2024 19.00
Ends approximately 21.00
Lisa Streich's original scores are like maps of sound. The music is sometimes reminiscent of the aural worlds of nature or the city, and the composition emerges as a "sound conductor". She sees this as sculpting with an orchestra or ensemble, and a sort of choreography emerges from the sound, inviting not only listeners, but viewers as well. She has gained more and more international attention.
In Segel (Sail), the music surges forth, whispering and breathing, occasionally whipping about – are these lines hitting a mast? In Flügel (Wings), Streich imagined the orchestra as a being with bodies in the middle and wings at the sides. How does she make it float and fly? Ishjärta (Ice Heart) paints a picture of the blood-filled warmth of a heart on one side, and its insulation within a shroud on the other.
The Royal Stockholm Philharmonic Orchestra is led by Israeli conductor Ilan Volkov and the festival opening also features a world premiere: a newly composed trumpet concerto with Italian-Hungarian Lucas Lipari-Mayer performing the solo part. Among others, he studied under Håkan Hardenberger and has been a member of French contemporary music specialists Ensemble Intercontemporain since 2018.
"I feel that music has the ability to capture the truth. And I can experience the truth with Gustav Mahler," says Lisa Streich who also included Blumine by Mahler – this beautiful andante movement is from the final version of his Symphony No. 1. "Music is the only thing that allows me to feel the truth of another human being," says Streich.
Gustav

Mahler

Blumine – Symphonic Movement

Lisa

Streich

Trumpet Concerto (World Premiere)
Participants

Royal Stockholm Philharmonic Orchestra

Ilan Volkov

conductor

Lucas Lipari-Mayer

trumpet

Stefan Forsberg

host