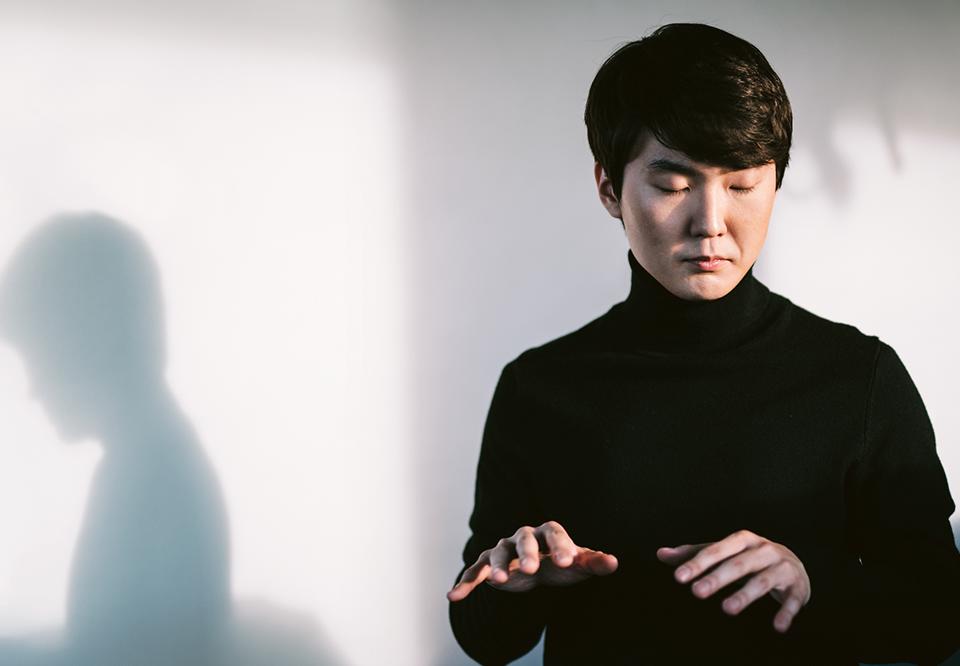 Photo: Yanan Li
Ryan Bancroft. Photo: Yanan Li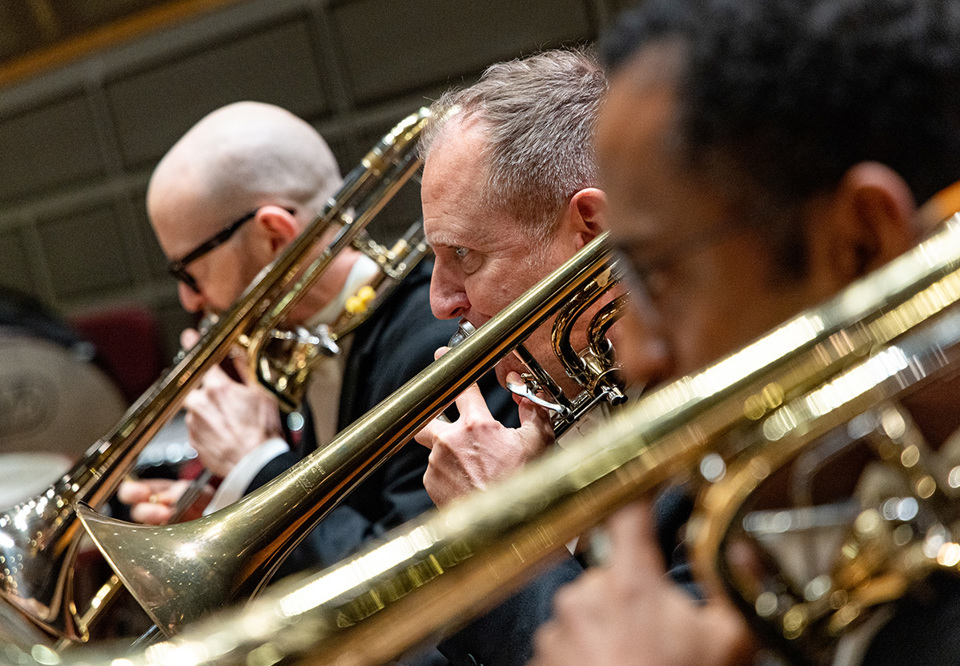 Members from the Royal Stockholm Philharmonic Orchestra. Photo: Yanan Li
Genre:
Royal Stockholm Philharmonic Orchestra
Rachmaninov and Saint-Saëns
Seong-Jin Cho is piano soloist and the orchestra is led by Chief Conductor Ryan Bancroft.
Thursday 18 April 2024 18.00
Ends approximately 20.00
Since winning the famous Chopin Competition in 2015, South Korean pianist Seong-Jin Cho has been one of the most in-demand soloists in the world. At this concert, he performs Saint-Saëns' colourful Piano Concerto No. 5. Saint-Saëns himself remarked that this piece is reminiscent of a voyage on the sea. The concerto was composed in Luxor and because of those influences, it is often referred to as The Egyptian.
We also hear Rachmaninoff's very last work: Symphonic Dances, in which he dreams of the Russia of his childhood. In addition, we hear American Pulitzer Prize-winner Caroline Shaw's dreamy and imaginative Entr'acte – music inspired by a string quartet by Joseph Haydn. Caroline Shaw describes how some music can transport the listener to another world, like the minuets of Haydn's op. 77, "in a kind of absurd, subtle, technicolour transition," she says.
The Royal Stockholm Philharmonic Orchestra is led by award-winning American conductor Ryan Bancroft, who is chief conductor of the Royal Stockholm Philharmonic Orchestra as of this season.
Caroline

Shaw

Entr'acte for string orchestra

Camille

Saint-Saëns

Piano Concerto No. 5

Serge Rachmaninoff

Symphonic Dances
Participants

Royal Stockholm Philharmonic Orchestra

Ryan Bancroft

conductor

Seong-Jin Cho

piano