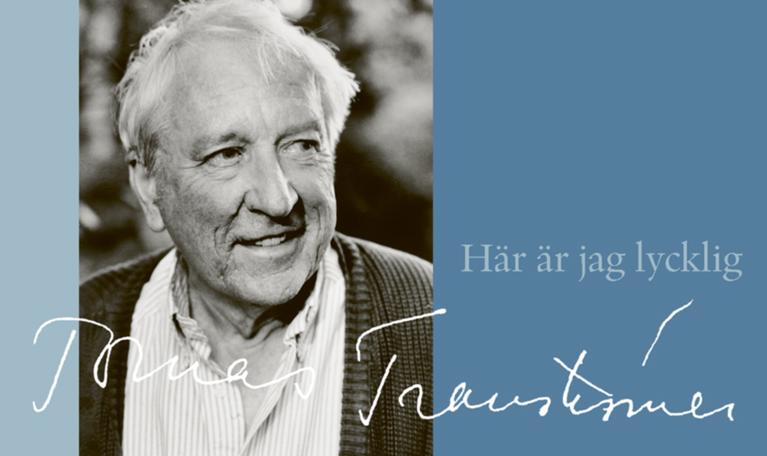 Genre:
Vocal music
Tomas Tranströmer - I am happy here
External organiser: Samtida Musik
Sunday 3 December 2023 16.00
Ends approximately 18.00
A musical tribute to the Nobel Prize-winning poet Welcome to a release concert for a unique edition of sheet music, with poetry by Tomas Tranströmer set to music. Participants include Anne Sofie von Otter, Fredrik Zetterström, Alexandra Büchel, Elise Einarsdotter, Amanda Ginsburg, Bengt Forsberg and Love Derwinger. Stina Ekblad hosts the concert.
It is well known that Tomas Tranströmer had a unique, special relationship with music. Now STIM/Svensk Musik's publishing house Edition Suecia has published sheet music with the Nobel Prize-winning poet's work set to music. The poems span Tranströmer's entire career, from his first collection, "17 Poems" from 1954, to his last – "The Great Enigma" from 2004. The composers hail from various genres, from songs to lieder.
The sheet music edition is the result of a vision and effort to inspire composers to set Swedish poetry to music – and to give singers and pianists a goldmine from which to find concert programmes.
Click here for more information about the edition (opens in a new window)
Lennart

Hedwall

Svarta vykort II

Stefan

Forssén

Snö faller

Britta

Byström

En konstnär i norr

Paula

af Malmborg Ward

Långsam musik

Elise

Einarsdotter

Hemligheter på vägen

Anders

Eliasson

Along the Radius

Ylva Q

Arkvik

Utdrag ur Memoaren

Miklós

Maros

Ur Haikudikter VII

Amanda Ginsburg/Filip Ekestubbe

Från berget

Mats

Larsson Gothe

Romanska bågar
Participants

Anne Sofie von Otter

mezzo-soprano

Fredrik Zetterström

baritone

Alexandra Büchel

soprano

Elise Einarsdotter

piano

Amanda Ginsburg

vocals

Bengt Forsberg

piano

Love Derwinger

piano

Stina Ekblad

cicerone