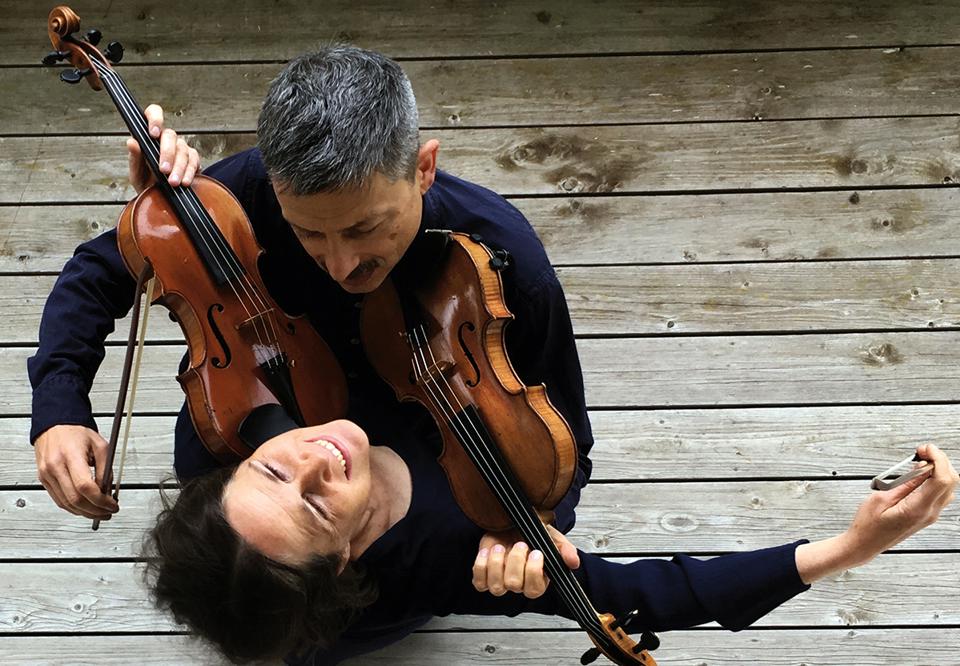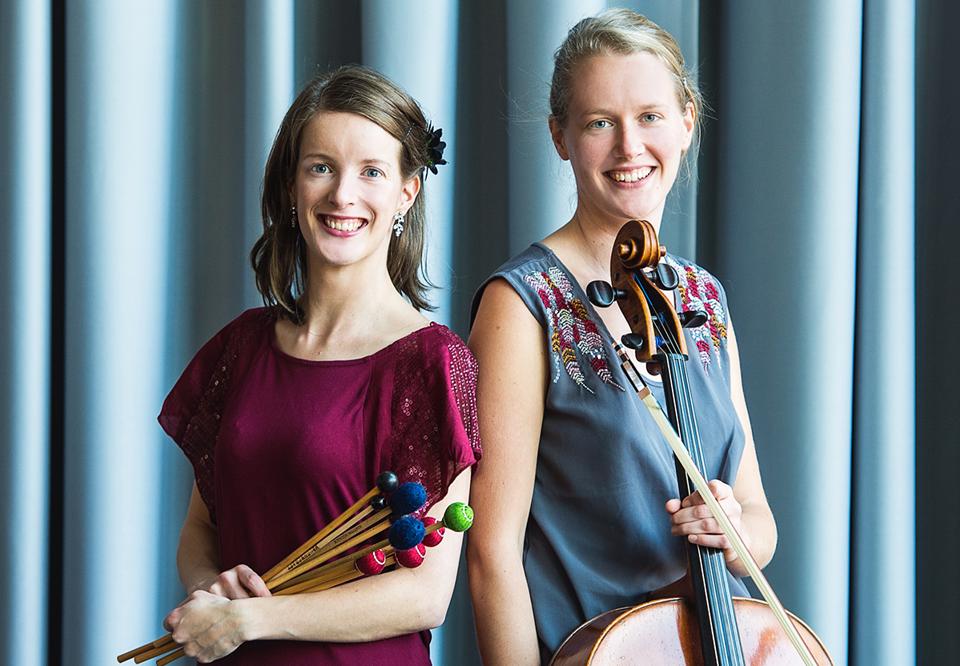 UmeDuo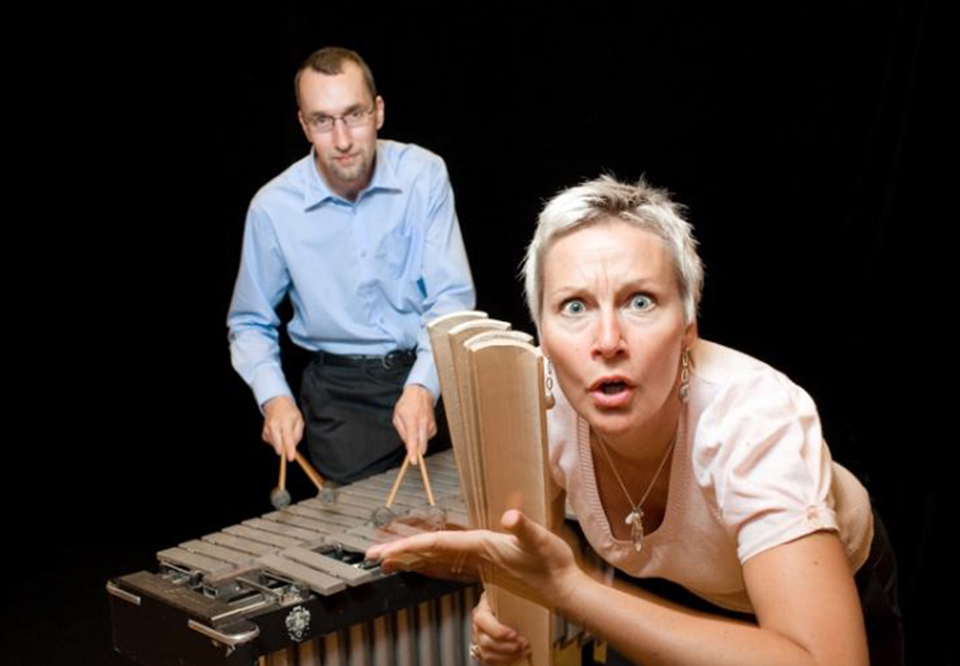 DuoEgo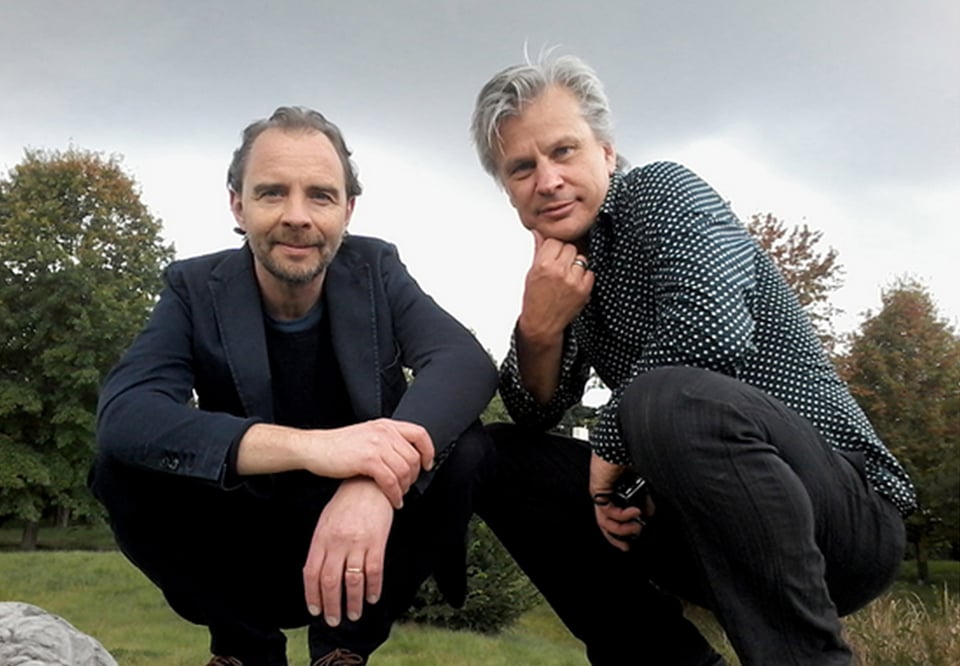 Axelsson & Nilsson
Genre:
Chamber music
New Friday – Duo Now
Four different duos perform recently composed, poetic music.
Friday 7 December 2018 20.30
Ends approximately 22.00
New Friday is a subscription for forward-looking listeners who want to open their ears to the innovative music of today. Duo Now is a network of four Swedish duos with a focus on new music: DuoGelland, UmeDuo, Duo Ego and Axelsson & Nilsson Duo. The goal is to expand the artistic field and create exciting new duo projects.
Here, the four duos will present together two new works by Farangis Nurulla-Khoja and Ivo Nilsson, both inspired by texts. Farangis Nurulla-Khoja is inspired by Italo Calvino's modern classic If On a Winter's Night A Traveller, and sketches four clearly contrasting parts in which the musicians also recite lines from the texts. Ivo Nilsson's piece is connected to new texts by the poet Clara Diesen. Both pieces were composed for four duos and can be performed both together and individually.
Farangis Nurulla-Khoja is a Tajik-Swedish-Canadian composer who lives in Longueuil, outside of Montreal. She studied at the Academy of Music and Drama at the University of Gothenburg under Ole Lützow-Holm, and at the University of San Diego and IRCAM in Paris. Her music is played worldwide and includes everything from major orchestral works to chamber music and electro-acoustic pieces. A musician, she works with the conviction that dance is the complement of music, and that language – particularly the language of poets – is above all a series of communicative sounds.
Ivo Nilsson debuted in 1989 as a trombone soloist with the Swedish Radio Symphony Orchestra. That same year, he debuted as a composer with a world premiere with Radio France after studying composition at IRCAM in Paris. Since then, he has been broadly active as a composer, chamber musician and soloist specialising in interpretations of contemporary music. His close collaborations with composers have resulted in a unique repertoire with pieces composed specifically for him. He is also a member of KammarensembleN and Ensemble Son.
Come early, stay late – the bar will be open before and after the concert with drinks and appetizers.
Farangis

Nurulla-Khoja

Se una notte d'inverno
Participants

Duo Gelland

UmeDuo

Duo Ego

Axelsson & Nilsson Duo