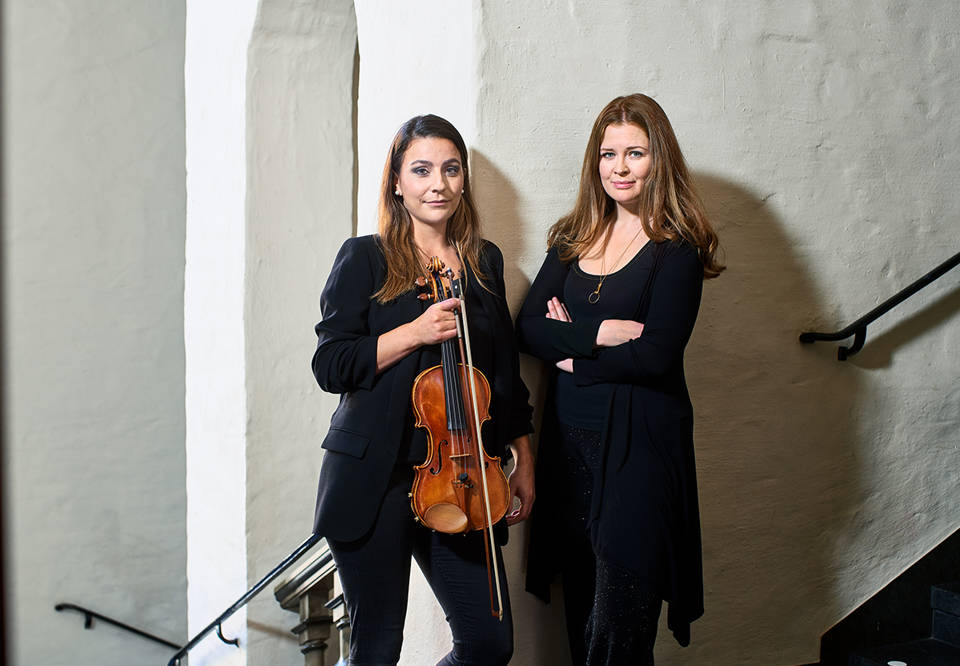 Daniela Bonfiglioli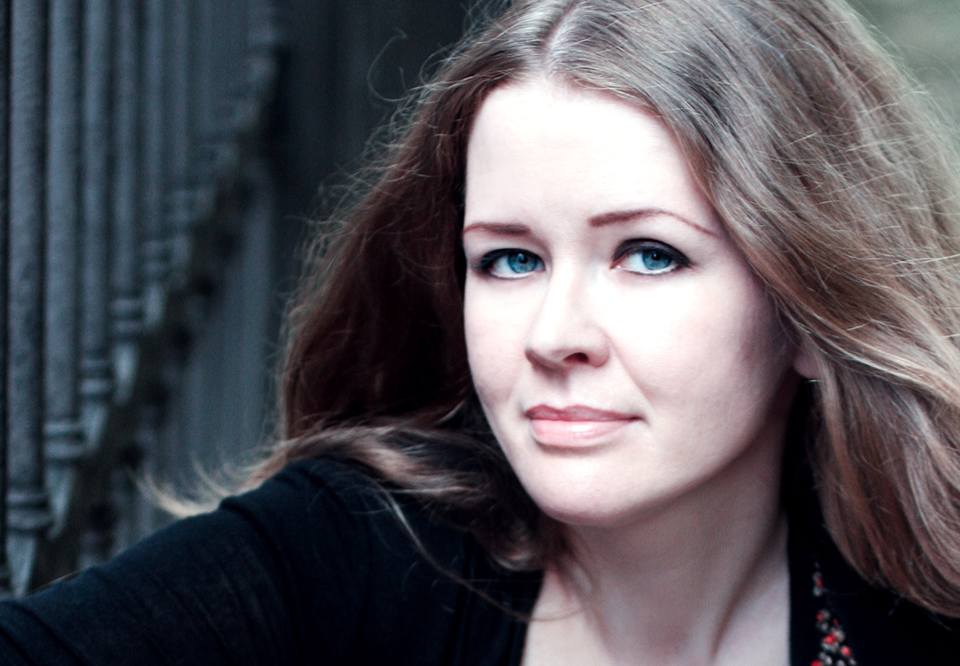 Terés Löf
Genre:
Chamber music
Soup concert with violin and piano
Romance and dance: violinist Daniela Bonfiglioli with pianist Terés Löf.
Friday 12 April 2019 12.15
Ends approximately 13.00
Price:
With lunch 240 SEK, without lunch 120 SEK. Entrance from 11.40 am.
In the early 1850s, Robert and Clara Schumann moved into a large house, and Clara finally had a quiet space to work in peace. She then composed Three Romances, which she dedicated to violin virtuoso Joseph Joachim. These critically acclaimed pieces contained elements of folk music and references to her husband Robert's first violin sonata.
When Clara heard the scherzo movement in her friend Johannes Brahms' Sonata No. 3 for Violin and Piano, she thought it sounded like a young girl at play with her beloved. The dramatic sonata takes the listener back to Brahms' youth, with a piano section that is unusually solo-focused for a chamber music piece.
Cheryl Frances-Hoad's music, with its combination of imaginative ideas and technical discipline, has been described as a declaration of faith in the art of composition. She composed the Mazurka for Violin and Piano in 2015.
Daniela Bonfiglioli studied in Gothenburg, the US and Vienna, and has been a member of the Royal Stockholm Philharmonic Orchestra's first violin section since 2011. Freelancer Terés Löf studied at the Royal College of Music in Stockholm under Esther Bodin-Karpe and Staffan Scheja, and debuted with the Royal Stockholm Philharmonic Orchestra in Brahms' Piano Concerto No. 1.
Menu: Unique ninon soup with lime and sambal, topped with a mint mixture.
Cheryl

Frances-Hoad

Mazurka for violin and piano

Clara

Schumann

Three Romances for violin and piano

Johannes

Brahms

Sonata No. 3 in d minor for violin and piano
Participants

Daniela Bonfiglioli

violin

Terés Löf

piano