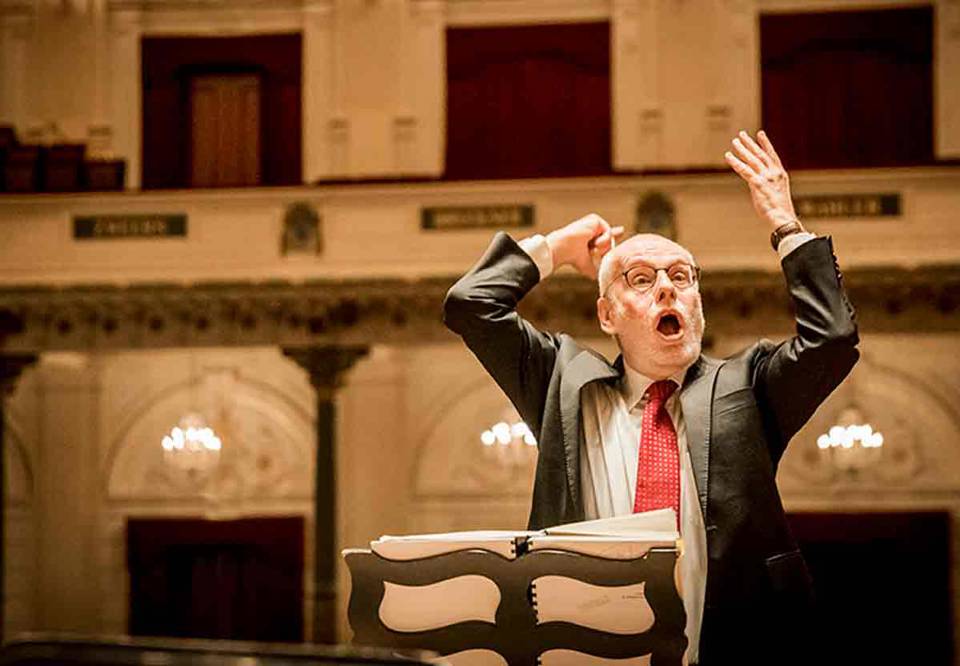 Ton Koopman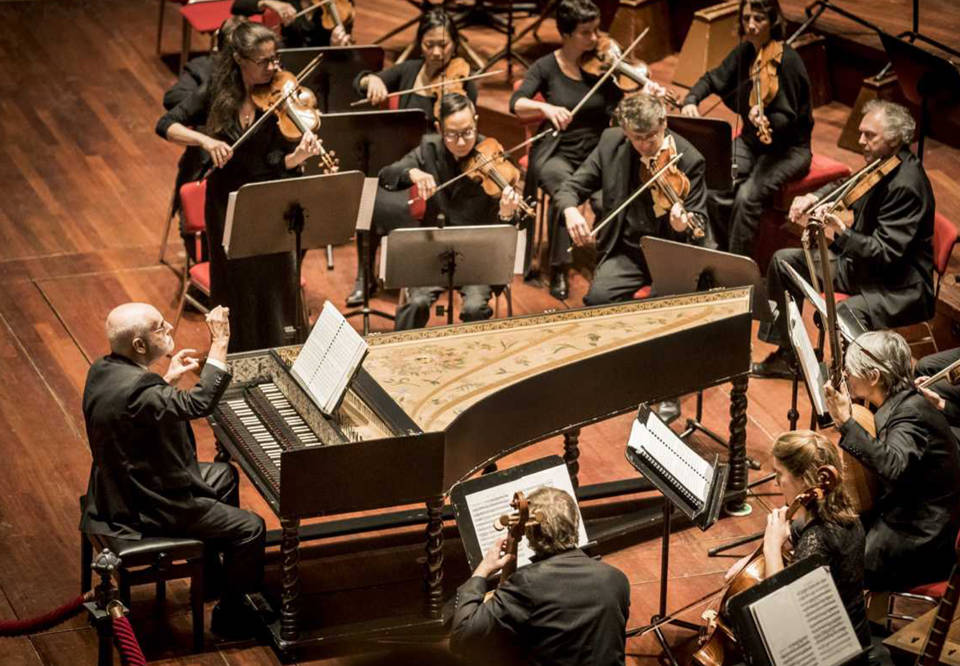 Genre:
Orchestral performance
Amsterdam Baroque Orchestra
Central works by Bach performed by the baroque specialists from Amsterdam.
Saturday 6 April 2019 15.00
Ends approximately 17.00
One of the truly great Bach experts is the Dutch conductor, organist and harpsichordist Ton Koopman. He founded the Amsterdam Baroque Orchestra in the late 1970s, and at this concert, together they will offer some true highlights from Bach's enormous musical production: two orchestral suites and two of the famous Brandenburg Concertos.
The first orchestral suite in D major is a wonder of exquisite adornments and delicate counterpoint. The third contains one of classical music's most famous pieces, the sublimely beautiful Air.
Bach composed six concertos for "multiple instruments" – "Six Concerts à plusieurs instruments" – for the Margrave Christian Ludwig of Brandenburg-Schwedt. They are among the finest Baroque masterpieces. The third Brandenburg Concerto is composed for strings and a harpsichord that is included in the accompaniment. The fourth Brandenburg Concerto is a so-called concerto grosso, in which a small group of soloists is separated from rest of orchestra: in this concerto, the soloist group consists of violin and two recorders and the orchestra of two violins, viola, cello, violone (double bass) and harpsichord.
KonserthusetPlay
Bach's Orchestral Suite No. 3 is a musical miracle that includes the famous piece Air! Bach and Baroque expert Ton Koopman leads the Royal Stockholm Philharmonic Orchestra, giving this performance extra vigour. Listen
Johann Sebastian

Bach

Orchestral Suite No. 1 in C major

Johann Sebastian

Bach

Brandenburg Concerto No. 4

Johann Sebastian

Bach

Brandenburg Concerto No. 3

Johann Sebastian

Bach

Orchestral Suite No. 3 in D major

Johann Sebastian

Bach

Air from Orchestral Suite No. 3
Participants

Amsterdam Baroque Orchestra

Ton Koopman

conductor