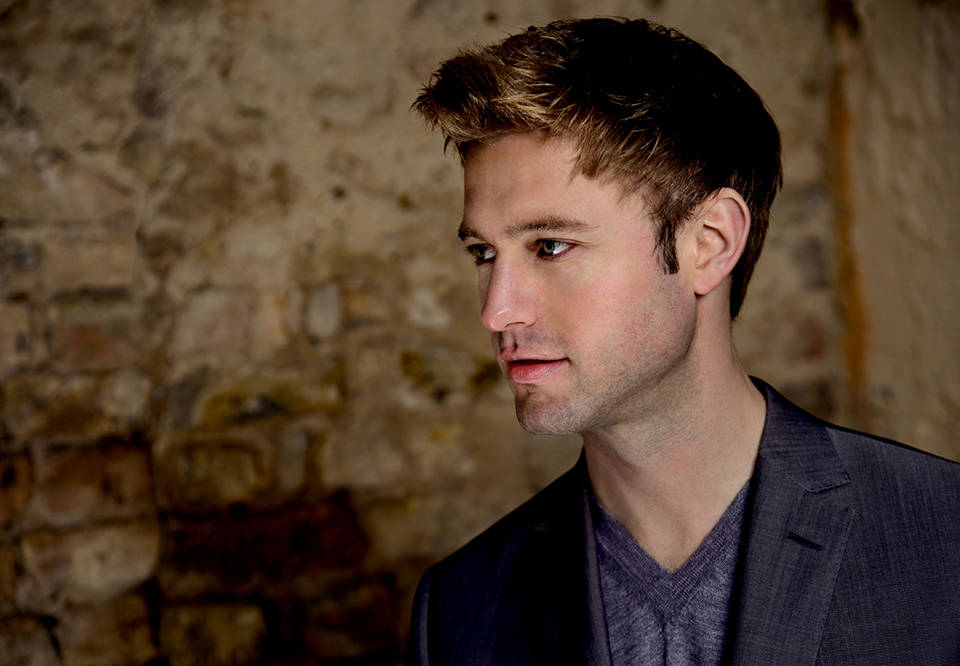 Benjamin Appl
Magnus Svensson
Genre:
Vocal music
Benjamin Appl and Magnus Svensson
Praised German baritone with Magnus Svensson.
Wednesday 20 November 2019 19.00
Ends approximately 21.00
For the lied concert subscription, now in its seventh season, pianist Magnus Svensson has invited an exclusive group of musicians from the world's opera and concert stages, and offers us the opportunity to experience their vocal art through intimate encounters in Grünewald Hall. At this concert, we will hear German baritone Benjamin Appl (the earlier announced soprano Dorothea Röschmann has been obliged to cancel).
Described as the current front-runner in the new generation of Lieder singers by Gramophone Magazine, Benjamin Appl is celebrated by audiences and critics in recital, concerts and opera. He was an ECHO Rising Star for the 2015-16 season, and prior to this a member of the BBC New Generation Artist scheme. He studied in Munich and London, and was mentored by the great Dietrich Fischer-Dieskau. Benjamin Appl now teaches German Lieder himself at the Guildhall School of Music & Drama in London. He has recorded several albums, the latest being a cd with music by J S Bach, performed with Concerto Köln.
Versatile pianist Magnus Svensson specialises in the art of the lied, and for the last several seasons he has served as artistic director of the lied subscription. In addition to concert performances in the Nordic region and elsewhere in Europe, he has also played in Russia and the US. Magnus Svensson graduated with honours and at the top of his class from the Royal College of Music in Stockholm with a degree in soloist performance, and immersed himself in lied interpretation in London. Since 2012 he has also worked at the Royal Swedish Academy of Music with the republication of older Swedish music.
Mauricio

Kagel

Hebrew from Der Turm zu Babel för voice solo

Robert

Schumann

Sechs Gedichte von N. Lenau und Requiem op 90

Edvard

Grieg

Six Songs op 48

Gustav

Mahler

Zu Strassburg auf der Schanz'

Gustav

Mahler

Nicht wiedersehen!

Erich Wolfgang

Korngold

Liebesbriefchen

Emmerich

Kálmán

Terezín Song

Adolf

Strauss

Ich weiss bestimmt, ich werd' dich wiedersehen

Ilse

Weber

Ich wandre durch Theresienstadt
Participants

Benjamin Appl

baritone

Magnus Svensson

piano