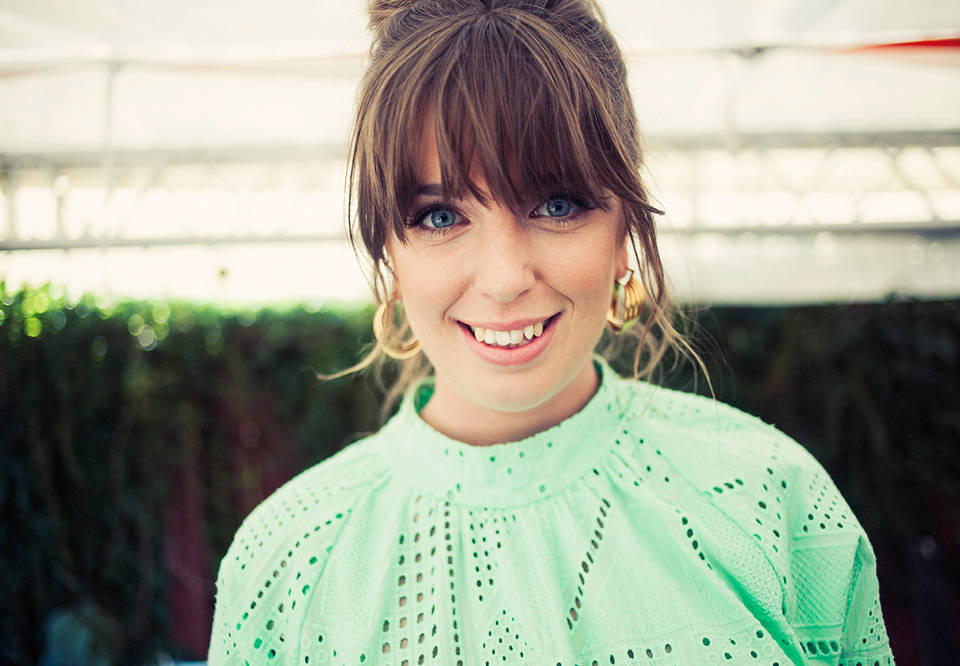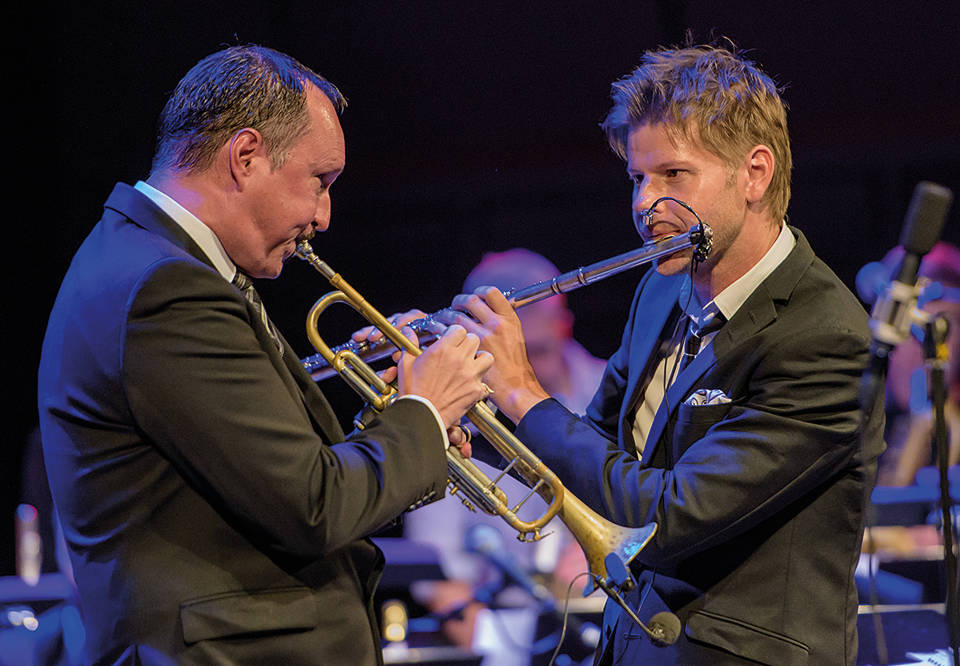 Peter Asplund och Magnus Lindgren
Genre:
Jazz
Blue House Jazz Orchestra with Amanda Ginsburg
Younger Than Springtime – the young Swedish jazz elite led by Peter Asplund & Magnus Lindgren.
Friday 22 March 2019 19.30
Ends approximately 22.00
Konserthuset's big band is a new experience every time. For each performance, band leaders Peter Asplund and Magnus Lindgren both assemble a group of instrumentalists who will give character to the selected theme. This time the band is composed of the young Swedish jazz elite – and as a guest artist, we will hear Amanda Ginsburg, a new rising star among Swedish jazz singers and winner of a Swedish Grammy Award 2019 for the album Jag har funderat på en sak ("I've Been Thinking About Something"). Tonight's theme: Younger Than Springtime.
"I let my sound bask in the musical language of Nordic melancholy. My goal is to carefully safeguard the legacy of some of the most beloved names in Swedish jazz and songs," says Amanda Ginsburg who was nominated Newcomer of the Year by P2 Jazzkatten, Swedish Radio's annual tribute to Swedish jazz. She was lauded in the press for her first full-length album. Inspired by Swedish icons such as Monica Zetterlund and Jan Johansson, and with a few splashes of humour from Hasse and Tage, Amanda Ginsburg conveys with unerring musical jazz sensibility something both direct and deeply personal.
Spring's Blue House Jazz subscription
Reserve spring's jazz subscription. Three concerts for SEK 920.
Read more here, opens in a new window
Herbie

Hancock

Driftin' arr Klas Lindquist

Richard

Rodgers

My Favorite Things from The Sound of Music arr Calle Rasmusson

Cannonball

Adderley

Fallen Feathers arr Quincy Jones/Mats Engström

Arthur

Altman

All or Nothing at All arr Mats Hålling

Amanda

Ginsburg

I de många valens land arr Filip Ekestubbe

Amanda Ginsburg/Andy Fite

Flykten från vardagen arr Magnus Lindgren

Amanda Ginsburg/Filip Ekestubbe

En kväll i september arr Filip Ekestubbe

Jerry

Herman

Hello, Dolly! arr Magnus Blom

Ann-Sofi

Söderqvist

Oskar's Theme

Amanda Ginsburg/Filip Ekestubbe/Ludvig Eriksson/Ludwig Gustavsson

Står vid mitt ord

Richard

Rodgers

Younger Than Springtime arr Lina Nyberg

Amanda

Ginsburg

A Blue Day arr Magnus Lindgren

Magnus

Lindgren

Bird Blue

Duke

Ellington

Prelude to a Kiss arr Magnus Lindgren
Participants

Blue House Jazz Orchestra

Peter Asplund

leader

Magnus Lindgren

leader

Amanda Ginsburg

vocals