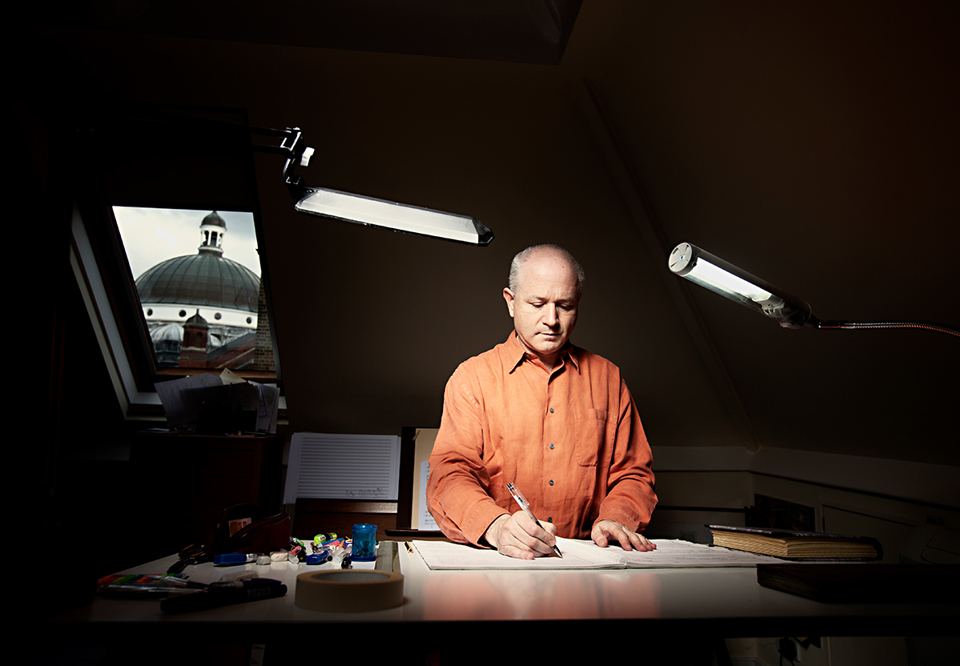 Sir George Benjamin
Bejun Mehta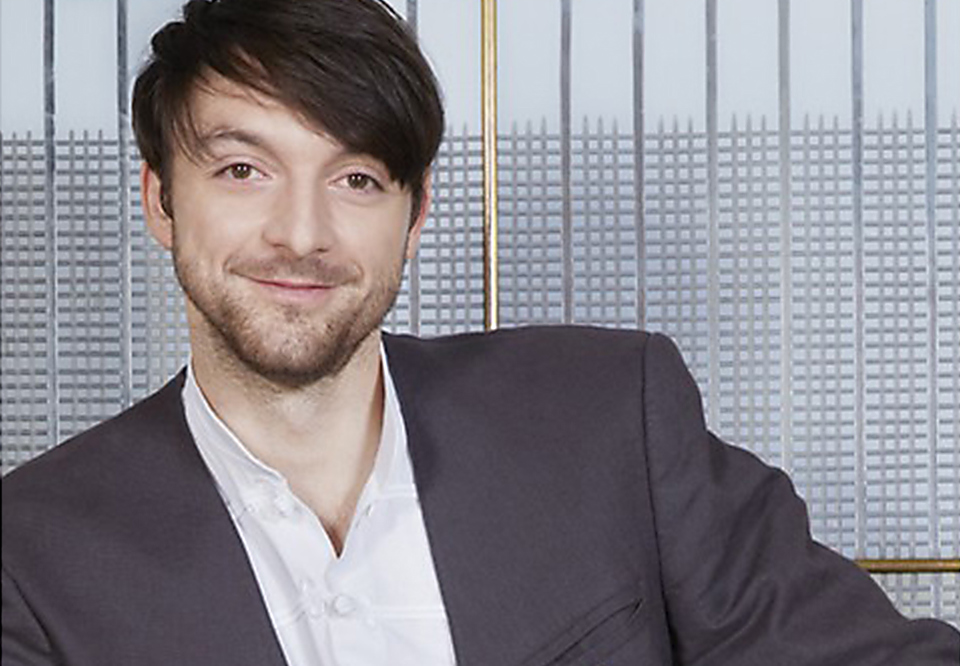 Gyula Orendt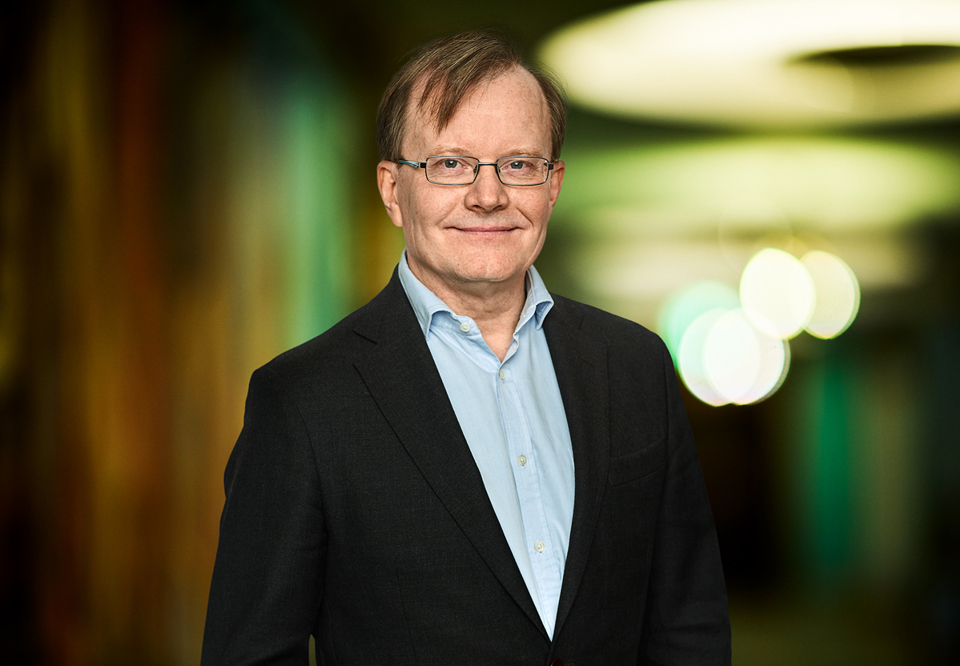 Stefan Lindgren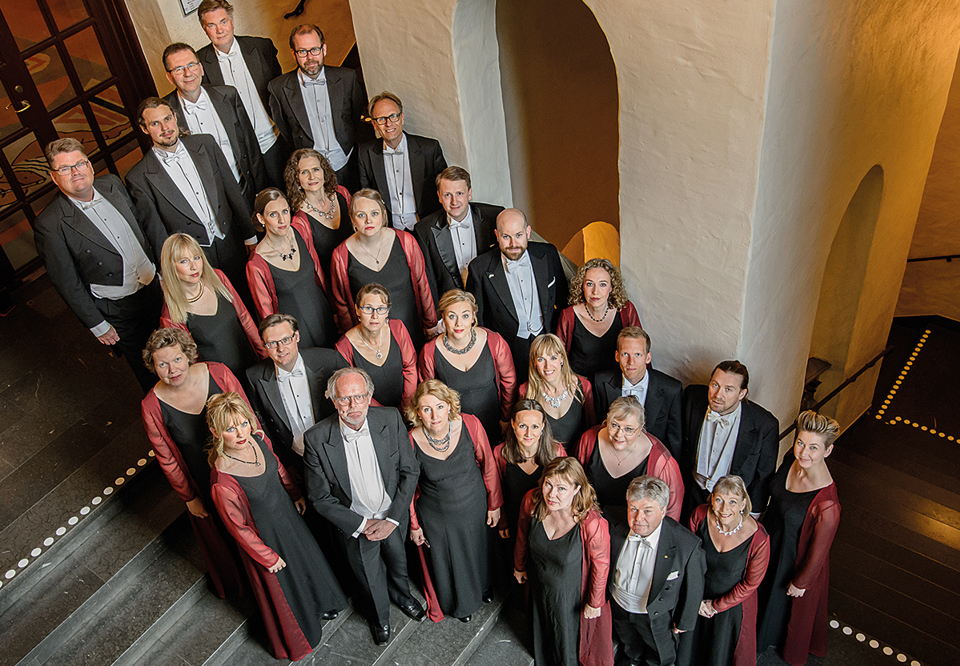 Eric Ericsons Kammarkör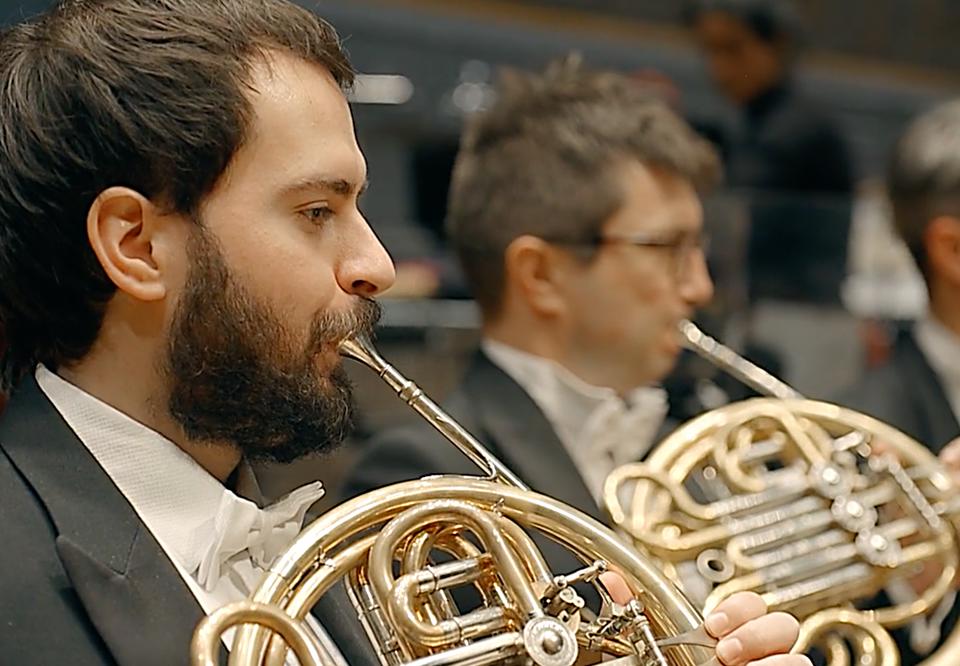 Musiker ur Kungliga Filharmonikerna
Genre:
Royal Stockholm Philharmonic Orchestra, Vocal music
Composer festival – Voices
George Benjamin is this year's composer profile.
Saturday 23 November 2019 15.00
Ends approximately 16.45
This year's international Composer Festival at Konserthuset Stockholm is dedicated to British composer George Benjamin. His kaleidoscopic versatility and evocative, vivid music often has sound at the centre. With an infallible feel for the potential of the orchestra, he creates velvety sounds, sharp contrasts or fiery and intense eruptions in music that is constantly surprising.
George Benjamin also has a strong focus on vocals, which of course we will have a sampling of during the festival. Benjamin dreamt already at the age of 12 of composing operas, which he did with enormous success. The production of Written on Skin was a global success that was presented at the Royal Swedish Opera in Stockholm in 2015. His latest opera, Lessons in Love and Violence, took audiences by storm last season in its production at the Royal Opera House in London.
The masterful capacity and expansive reach of the piano, from the lowest bass register to the crisp treble, makes it almost equal to an orchestra. On a piano it is easy to leap from the lowest note to the highest, but the sound hopelessly dies out after a key is struck. Strings and woodwind instruments, however, have an unbeatable ability to bind notes together. Duet is a meeting of piano and orchestra, which has a special sound resulting from Benjamin's choice to exclude the violins.
Dream of the Song is ethereal and thought-provoking. In addition, we will hear vocal virtuosity in both the primary countertenor section, which sings Hebrew lyrics from the eleventh century, and the women's choir singing Gabriel García Lorca in the original Spanish. And as always with Benjamin, the orchestral sound is powerfully elegant.
Stories with beautiful yet metaphorical dimensions fascinate George Benjamin. In Sometime Voices, he has taken a dive into Shakespeare and used the famous monologue from The Tempest, in which Caliban describes the magical music spreading into the surroundings.
Palimpsests are handwritten texts from antiquity and the Middle Ages on which the writing has been scraped and washed away in order to be replaced by a new one. But traces of the previous writing always remain. In George Benjamin's Palimpsests, a melody performed by the clarinet creates the first layer. And like a palimpsest, Benjamin has "written over" the clarinet with a powerful brass chord, and soon yet another layer is added to finally create a striking fabric of sound.
Special offer for you who have a subscription
Book any concert during the Stockholm International Composer Festival 2020 with a 30 percent discount on the ticket price. The discount is activated when you log into your account.
George

Benjamin

Duet for piano and orchestra

George

Benjamin

Dream of the Song for countertenor, female chorus and orchestra

George

Benjamin

Sometime Voices for baritone, chorus and orchestra

George

Benjamin

Palimpsests
Participants

Royal Stockholm Philharmonic Orchestra

Sir George Benjamin

conductor

Bejun Mehta

countertenor

Gyula Orendt

baritone

Stefan Lindgren

piano

Eric Ericson Chamber Choir

Female Chorus from Eric Ericson Chamber Choir