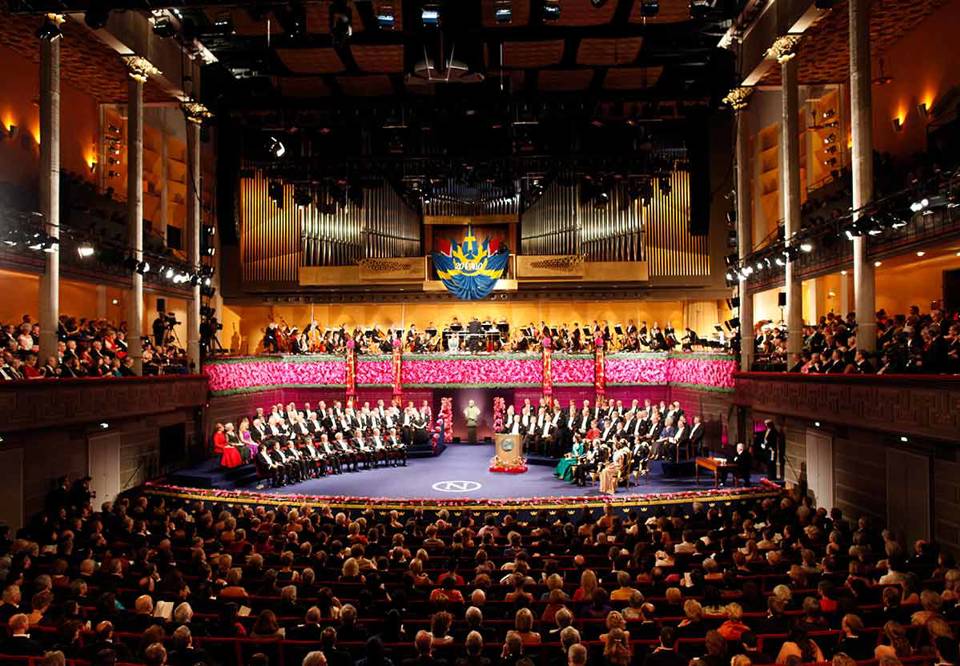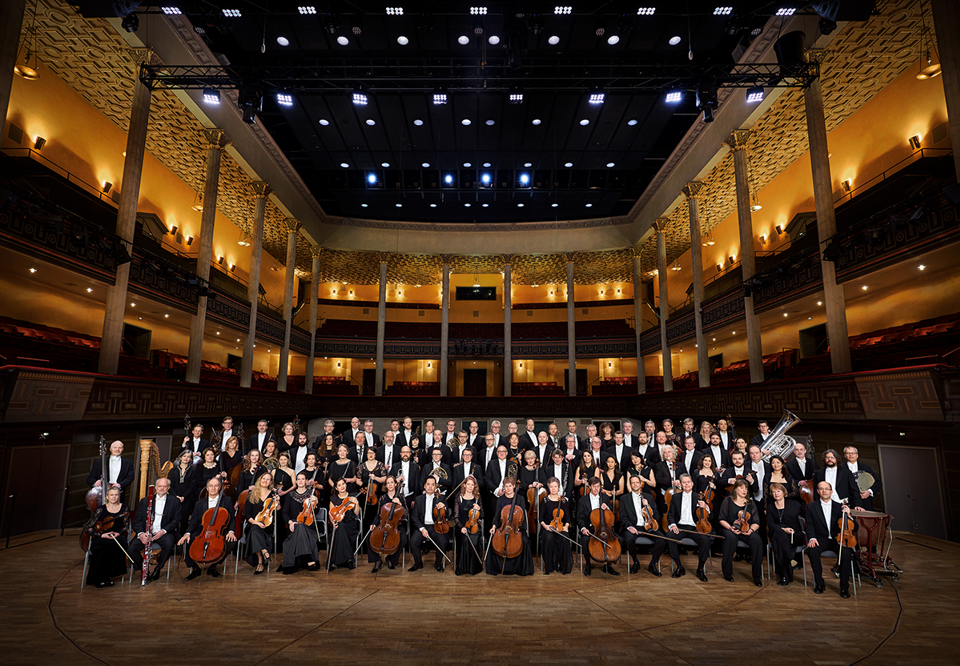 Kungliga Filharmonikerna
Genre:
Royal Stockholm Philharmonic Orchestra
Nobel Prize Ceremony
The formal Nobel Prize Award Ceremony at Konserthuset.
Tuesday 10 December 2019 16.30
Ends approximately 18.00
The Nobel Prize has been presented at Konserthuset on 10 December every year since 1926, with a few exceptions (such as during World War II: no awards were given in the years 1939–44).
During the ceremony, the Royal Stockholm Philharmonic Orchestra performs from a specially constructed stage in the choir loft, above the podium. The podium is covered by the signature blue Nobel carpet, to accommodate members of the Swedish Academy, Nobel Prize recipients and the Royal family. A statue of Alfred Nobel forms the focal point on stage, and the great organ is decorated with a grand cockade in the colours of Sweden and Norway.
The Nobel Prize Award Ceremony is broadcast on many TV channels around the world, and the event generates considerable global interest.
Otto

Lindblad

The Swedish Royal Anthem – The King's Song

Wolfgang Amadeus

Mozart

March in D major KV 249

Helena

Munktell

Finale: Allegro from Suite symphonique

Jean

Sibelius

Arioso "Flickan gick en vintermorgon"

Charles

Gounod

Ah! Je veux vivre from Romeo and Juliet

Johan Helmich

Roman

Allegro con spirito from The Drottningholm Music Suite arr Claude Génetay

Edward

Elgar

Salut d'Amour

Trad

The Swedish National Anthem – Du gamla, Du fria arr Jari Eskola

Hugo

Alfvén

The Queen of Sheba's Festivity March from The Prodigal Son
Participants

Royal Stockholm Philharmonic Orchestra

David Björkman

conductor

Sofie Asplund

soprano