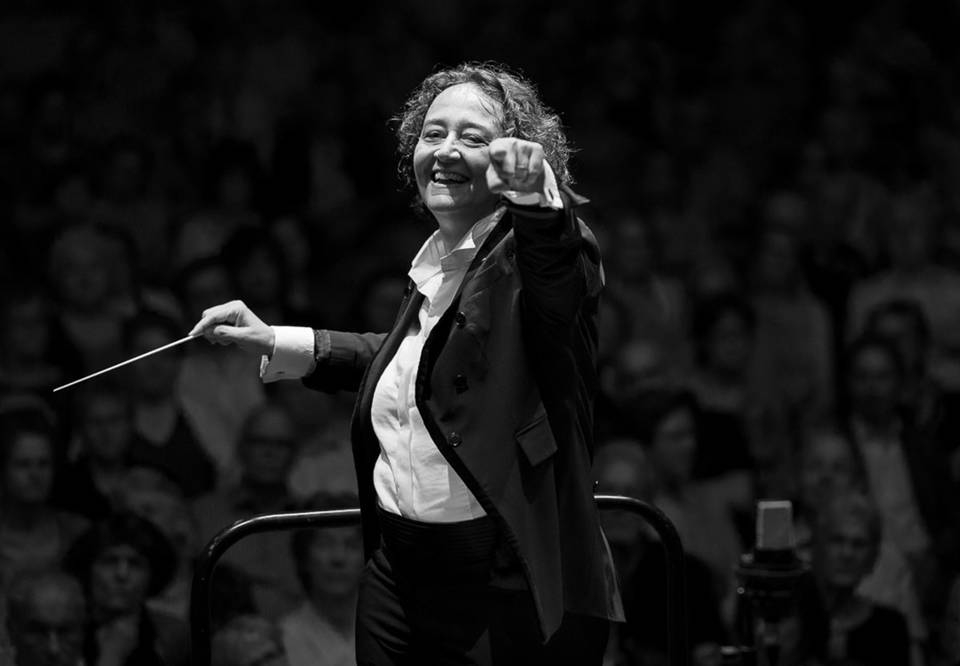 Nathalie Stutzmann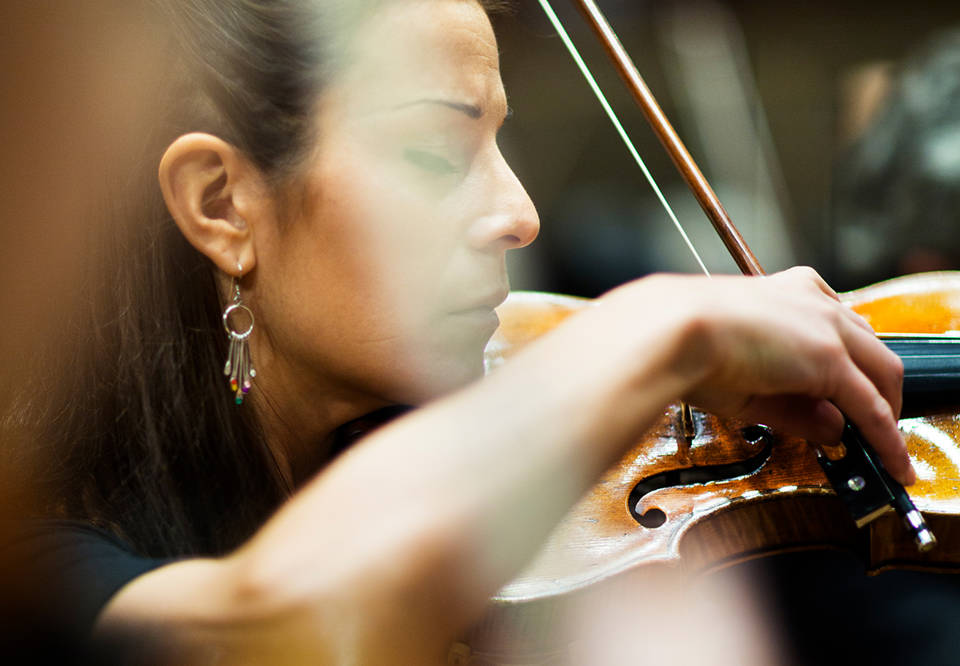 Claudia Bonfiglioli. Photo: Mats Lundqvist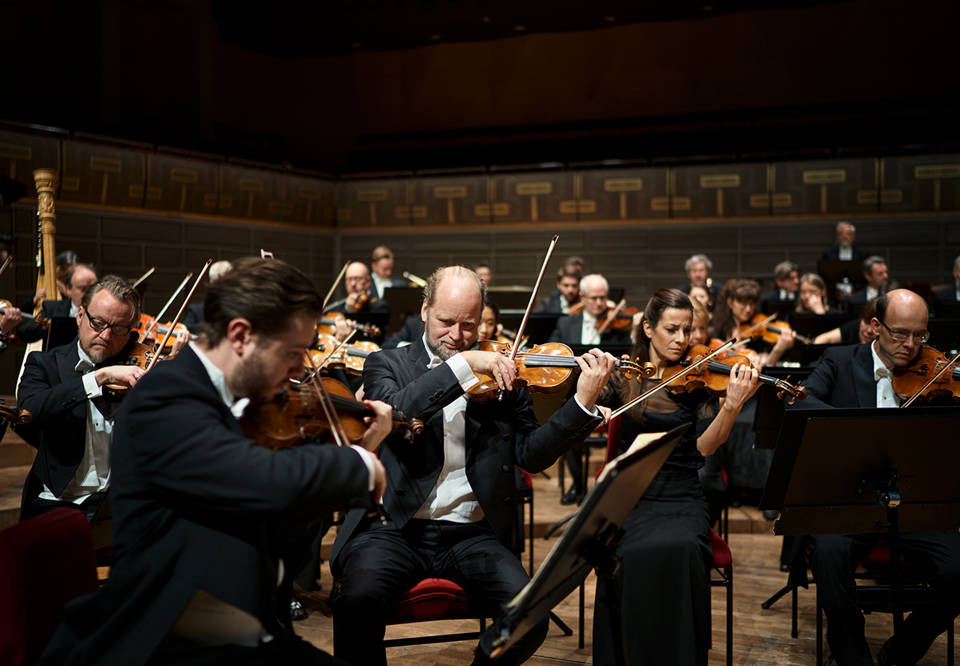 Members from Kungliga Filharmonikerna. Photo: Mats Lundqvist
Genre:
Royal Stockholm Philharmonic Orchestra
Cancelled: Bo Linde Violin Concerto
This concert is cancelled and will be replaced by a livestream 24 September 19.00.
Wednesday 23 September 2020 19.00
Ends approximately 21.00
It has been 50 years since the death of Bo Linde at just 37 years of age. With his Violin Concerto, which had its world premiere in 1958, he wanted to create music with power and magnitude for the great music stages. He succeeded in that goal, and this concerto was his breakthrough as a composer. The music is infused with a marvellously dreamy feel, combined with extroverted energy and dramatic strength. The solo part is masterful yet unassuming and humble. This music also contains features that are typical of Linde's music: lyrical elegance and melodic lightness. The soloist in Linde's concerto is the Royal Stockholm Philharmonic Orchestra's own Claudia Bonfiglioli, second violin section leader. She previously performed the solo in Amanda Maier-Röntgen's rediscovered late-nineteenth century Violin Concerto.
Bränningar is a wonderful "depiction of the sea" written by one of the great, pioneering female composers, Helena Munktell (1852–1919). The piece has been rediscovered in recent years – and has become a speciality of the Royal Stockholm Philharmonic Orchestra. The world premiere of Bränningar was in 1898 in Monte Carlo.
Tchaikovsky's Symphony No. 5 is exquisitely imaginative. In notes and a manuscript, he likens it to a "complete resignation to fate". The stealthy fate motif is first heard in the low register of the clarinets and then recurs in all four of the symphony's movements.
The Royal Stockholm Philharmonic Orchestra will be led by French Nathalie Stutzmann, famed for her parallel careers as an alto soloist and a conductor. She is a regularly returning guest with several of the most prominent international orchestras, including the Royal Stockholm Philharmonic Orchestra, as well as chief conductor of the RTÉ National Symphony Orchestra in Dublin, Ireland, and the Kristiansand Symphony Orchestra in Norway.
The Concert Cancelled Due to Pandemic

Helena

Munktell

Breaking Waves

Pyotr Tchaikovsky

Symphony No. 5
Participants

Royal Stockholm Philharmonic Orchestra

Nathalie Stutzmann

conductor

Claudia Bonfiglioli

violin