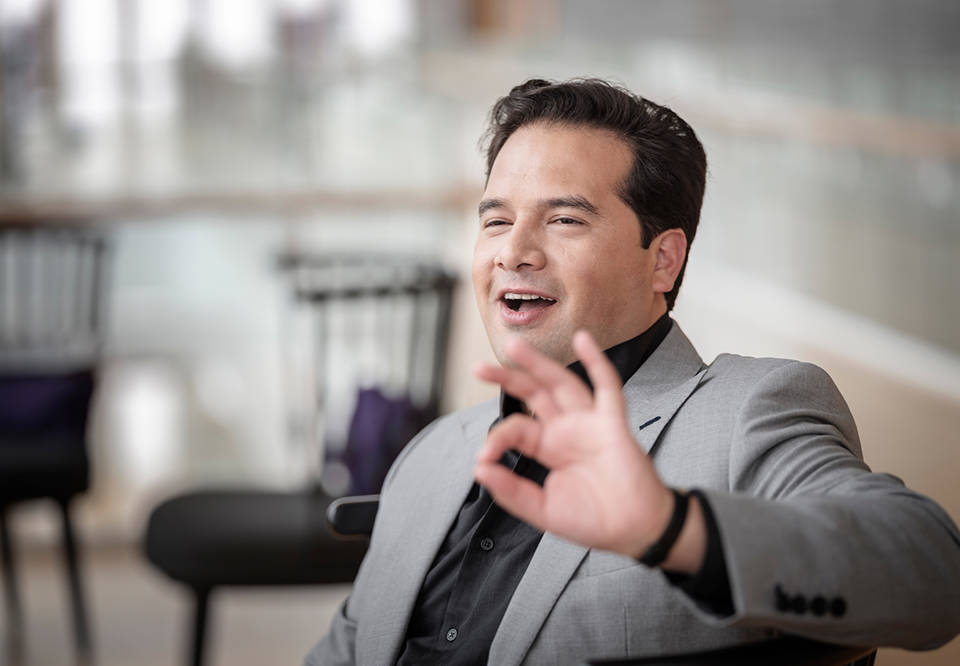 Robert Trvino. Photo: Håkan Röjder
Malmö SymfoniOrkester. Foto: Johan Sundell
Genre:
Orchestral performance
Cancelled: Bruckner's second symphony
This concert is cancelled.
Saturday 24 October 2020 15.00
Ends approximately 16.10
Subscribers of Lördag Stor will get a refund of the amount that relates to this concert. Instructions are sent via e-mail. You can also find information on your customer account.
Information about tickets and refunds
***
Anton Bruckner's voluminous and sonically grandiose symphonies never cease to amaze. The balance between the overarching musical architecture and the smaller details is always exquisitely even. Nevertheless, Bruckner himself was always uncertain. His second symphony underwent numerous revisions before he felt it had found its final form.
The Malmö Symphony Orchestra will play under the baton of American conductor Robert Trevino, chief conductor of the orchestra since autumn 2019. His international breakthrough came in 2013 when, on short notice, he replaced the Malmö Symphony Orchestra's previous chief conductor, Vassily Sinaisky, in a project at the Bolshoi Theatre in Moscow, to luminous reviews.
The Concert Cancelled Due to Pandemic

Anton

Bruckner

Symphony No. 2, version No. 2 (1877) William Carragan
Participants

Malmö Symphony Orchestra

Robert Trevino

conductor