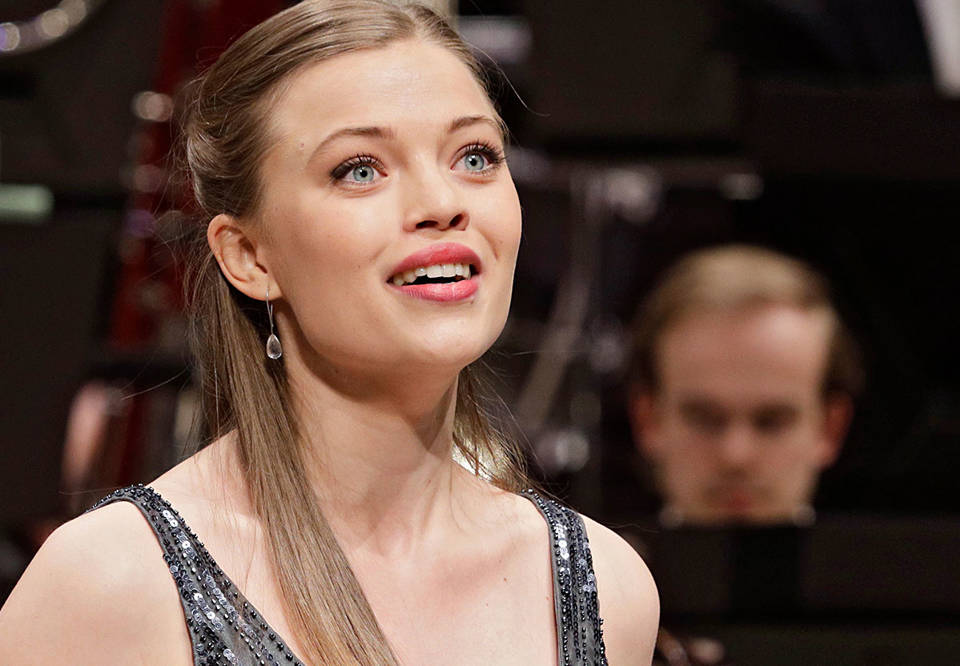 Ida Falk Winland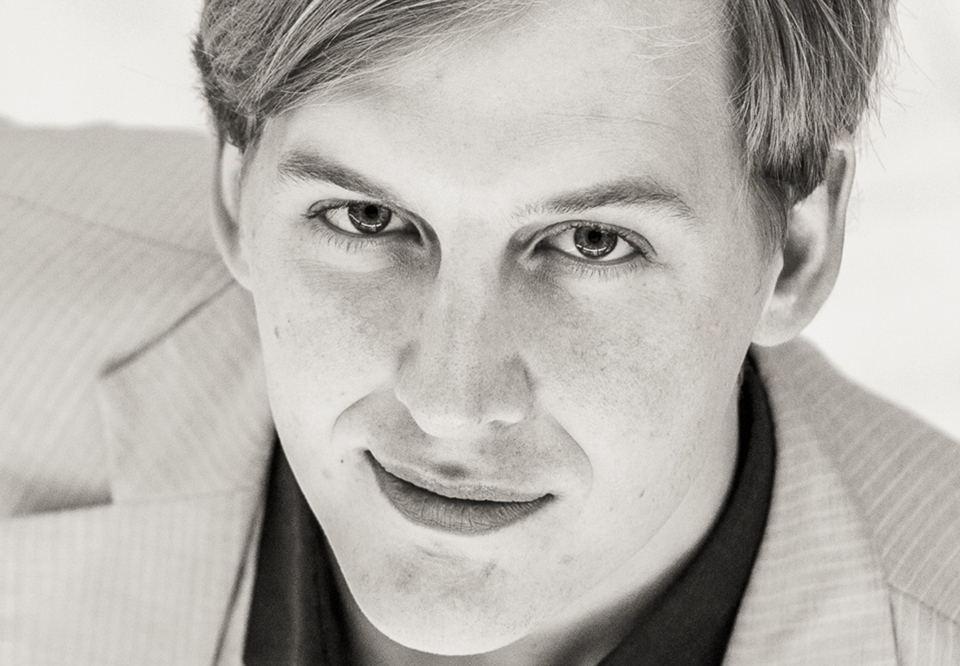 Henning von Schulman
Magnus Svensson
Genre:
Vocal music
Lied Concert with Falk Winland and von Schulman
Please note: Ida Falk WInland has been obliged to cancel and is replaced by the young, price-winning soprano Johanna Wallroth.
Wednesday 11 March 2020 19.00
Ends approximately 21.00
For the lied concert subscription, now in its seventh season, pianist Magnus Svensson has invited an exclusive group of musicians from the world's opera and concert stages, and offers us the opportunity to experience their vocal art through intimate encounters in Grünewald Hall. At this concert, we will hear soprano Johanna Wallroth (replacing Ida Falk Winland) and bass Henning von Schulman.
"Sparkling Swedish soprano" Johanna Wallroth was thrust into the limelight when she won First Prize in the prestigious Mirjam Helin International Singing Competition in 2019. Wallroth has been studying at the Universität für Musik und darstellende Kunst in Vienna since 2016, but her sensational talent is already being recognised internationally.
Bass Henning von Schulman was a member of the soloist ensemble at Det Kongelige Opera in Copenhagen from 2013–17, where he sang the lead roles in The Marriage of Figaro, The Magic Flute, Don Giovanni and in Verdi's Macbeth. He is an in-demand soloist for oratorios such as Mozart and Verdi's Requiems, and he has also performed several concert programmes with Schubert's Winterreise and Mussorgsky's Songs and Dances of Death. In 2016, von Schulman won the Birgit Nilsson Scholarship.
Versatile pianist Magnus Svensson specialises in the art of the lied, and for the last several seasons he has served as artistic director of the lied subscription. He has also held concert series at the Royal Palace and performed solos with the Royal Stockholm Philharmonic Orchestra and more. In addition to concert performances in the Nordic region and elsewhere in Europe, he has also played in Russia and the US.
Franz

Schubert

Nacht und Träume

Wilhelm

Stenhammar

The Girl Came From Meeting Her Lover

Jean

Sibelius

A Dragon-Fly op 17:5

Jean

Sibelius

Was it a Dream? op 37:4

Pauline

Viardot

Sérénade for piano

Jacques

Ibert

Chansons de Don Quichotte

Richard

Strauss

Ich wollt' ein Sträusslein binden

Richard

Strauss

Die Verschwiegenen

Richard

Strauss

Die Zeitlose

Richard

Strauss

Ich schwebe

Richard

Strauss

Wie erkenn' ich mein Treulieb? "Ophelia Song No. 1"

Richard

Strauss

Guten Morgen, 's ist Sankt Valentinstag "Ophelia Song No. 2"

Richard

Strauss

Sie trugen ihn auf der Bahre bloss "Ophelia Song No. 3"

Ralph

Vaughan Williams

Songs of Travel

Richard

Strauss

Kornblumen

Modest Musorgsky

Song of the Flea
Participants

Johanna Wallroth

soprano

Henning von Schulman

bass

Magnus Svensson

piano

Stefan Forsberg

host