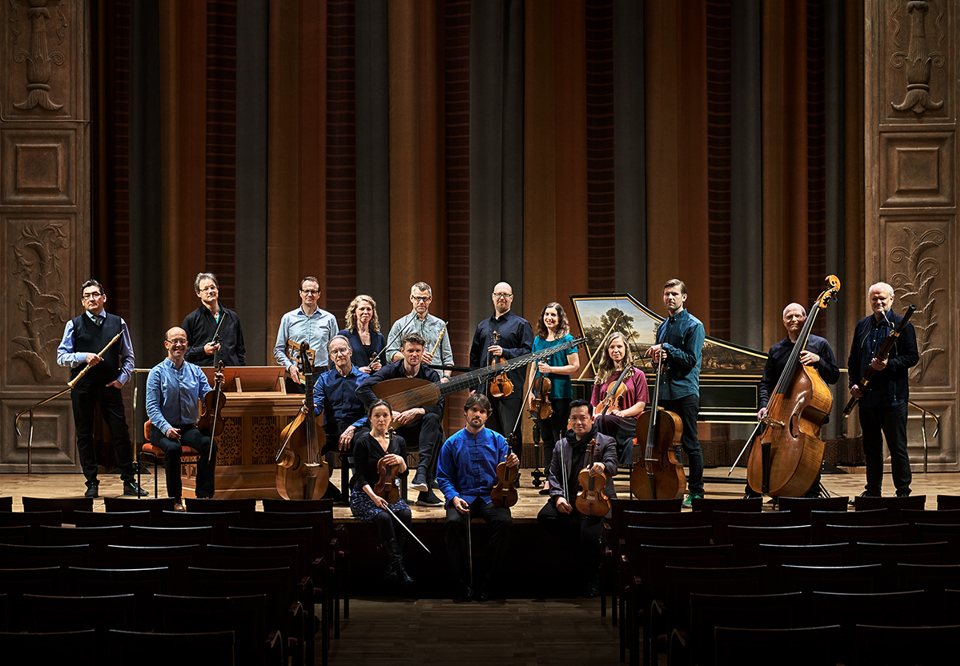 Alfredo Bernardini
Genre:
Orchestral music
Orpheus Baroque in Dresden
Oboe virtuoso Alfredo Bernardini leads music from the golden era of the Saxon capital.
Sunday 9 February 2020 16.00
Ends approximately 18.00
Since the formation of Orpheus Baroque in 2015 by Baroque-loving members of the Royal Stockholm Philharmonic Orchestra, the ensemble has also developed into an important meeting place for some of Sweden's leading Baroque musicians.
The ensemble plays period instruments and since it was founded, violinist Elin Gabrielsson (member of, among other things, Italian Europa Galante) has served as concertmaster and cellist Johannes Rostamo (solo cellist for the Royal Stockholm Philharmonic Orchestra) has served as artistic director.
Concerts with Orpheus Baroque often feature guest performances by top international musicians in early music. The ensemble has been led by Manfredo Kramer, Dan Laurin, Peter Spissky and Luca Guglielmi. At this concert, Orpheus Baroque will be led by Italian oboe virtuoso Alfredo Bernardini, in a programme with a focus on the Saxon capital's musical heyday.
We will hear music by Jan Dismas Zelenka, Johann Georg Pisendel, Johann David Heinichen, Antonio Lotti, Antonín Reichenauer and Francesco Maria Veracini.
Jan Dismas

Zelenka

Ouverture à 7 in F major

Johann Georg

Pisendel

Violin Concerto No. 1 in E flat major

Johann David

Heinichen

Concerto in e minor for two oboes, strings and basso continuo

Antonio

Lotti

Overture to Ascanio

Antonín

Reichenauer

Oboe Concerto in B flat major

Francesco Maria

Veracini

Overture No. 6 in g minor/B flat major

Jan Dismas

Zelenka

From

Ouverture à 7 in F major
Participants

Orpheus Baroque Stockholm

Alfredo Bernardini

leader & oboe soloist

Jesper Harryson

oboe

Elin Gabrielsson

violin