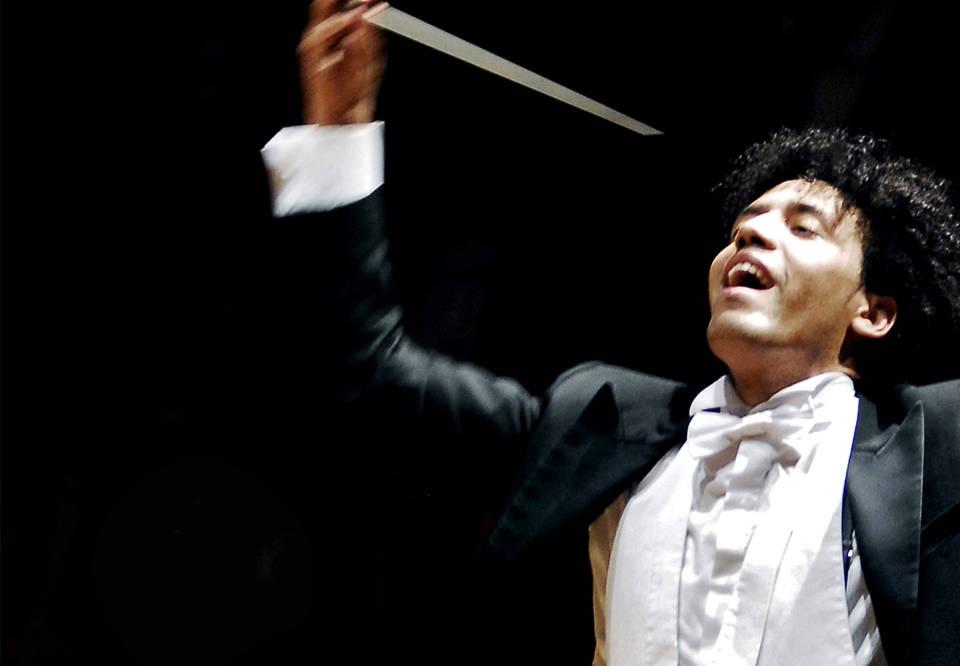 Rafael Payare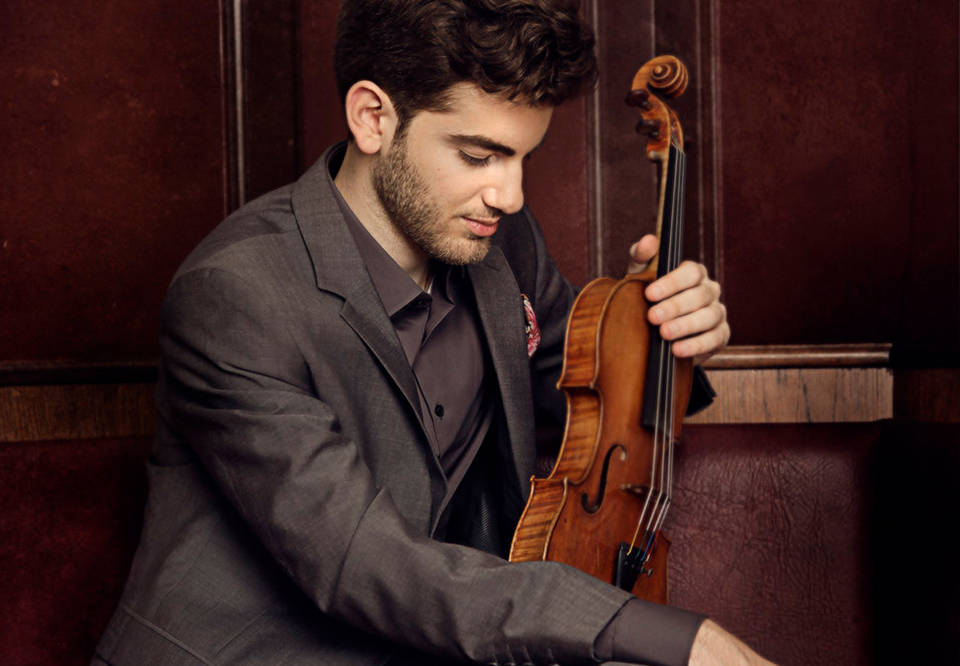 Emmanuel Tjeknavorian. Photo: Uwe Arens
Medlemmar ur Kungliga Filharmonikerna. Foto: Mats Lundqvist
Genre:
Royal Stockholm Philharmonic Orchestra
Prokofiev's first violin concerto
Rafael Payare conducts, and Emmanuel Tjeknavorian is the soloist.
Saturday 3 October 2020 15.00
Ends approximately 16.05
Do you have the subscription series Lördag liten? You will receive an e-mail with information of what applies for you at this concert. You can also find information on your customer account.
Information about tickets and refunds
***
Please note: programme changes have been made.
Under the baton of Venezuelan conductor Rafael Payare, the Royal Stockholm Philharmonic Orchestra performs lyrical and folk music inspired pieces. Violin soloist is the exceptionallty talented Armenian-Austrian Emmanuel Tjeknavorian, who won the Sibelius competition in 2015 (as it happens, a recording of the Sibelius concerto is just out now). He was a selected Rising Star for the season 2017/18, when he debuted at the Konserthuset.
The first violin concerto by Sergey Prokofiv was finished in the summer of 1917, but was first perfomed only in 1923 in Paris when Prokofiev had left Russia due to political turmoil. At times this music has been compared to Mendelssohn's, because of its melodic romanticism and light-hearted character; this is a lyrical concerto and milder in its expressiveness than usually with Prokofiev.
Antonín Dvorák is perhaps most known for his cello concerto and the ninth symphony, "From the New World", but the other eight symphonies are masterfully conceived as well. Dvorák had enormous international successes in his life and crowned his career with an appointment as a professor of composition in New York. Before his departure to the New World, America, he composed his life-affirming Eighth Symphony, which emerged during long walks through forests and fields. This nature-inspired music is filled with joy and effervescent energy.


Ticket information
The concert will take place with an audience of maximum 50 people in the hall. The costumized seating plan allows for single seats or two seats together using the online booking. If more seats together are needed, please call our box office, +46 8 50 66 77 88.
Sergey Prokofiev

Violin Concerto No. 1

Antonín

Dvorák

Symphony No. 8
Participants

Royal Stockholm Philharmonic Orchestra

Rafael Payare

conductor

Emmanuel Tjeknavorian

violin