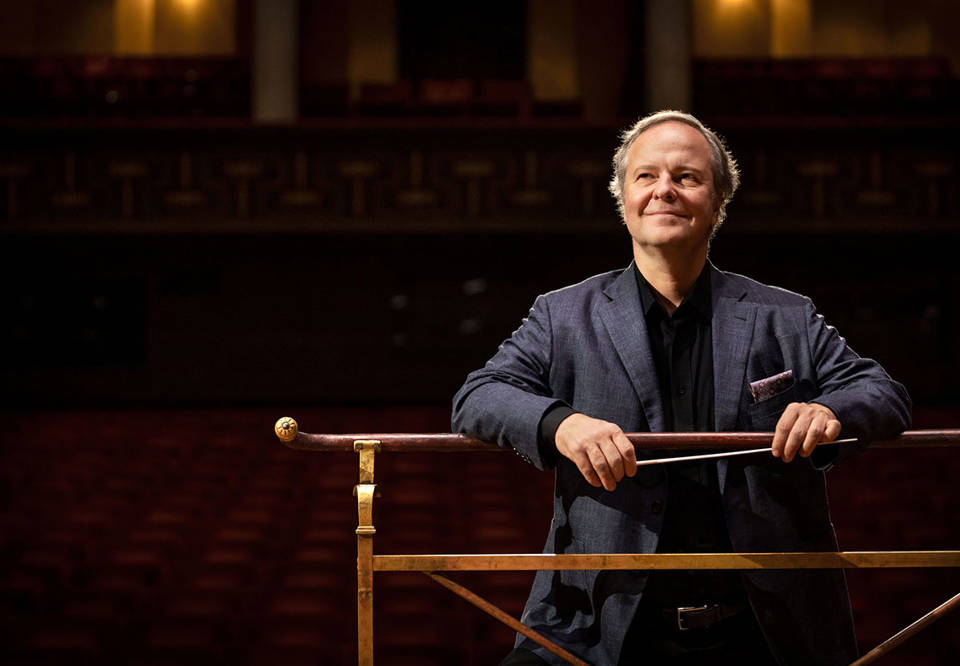 Photo: Nadja Sjöström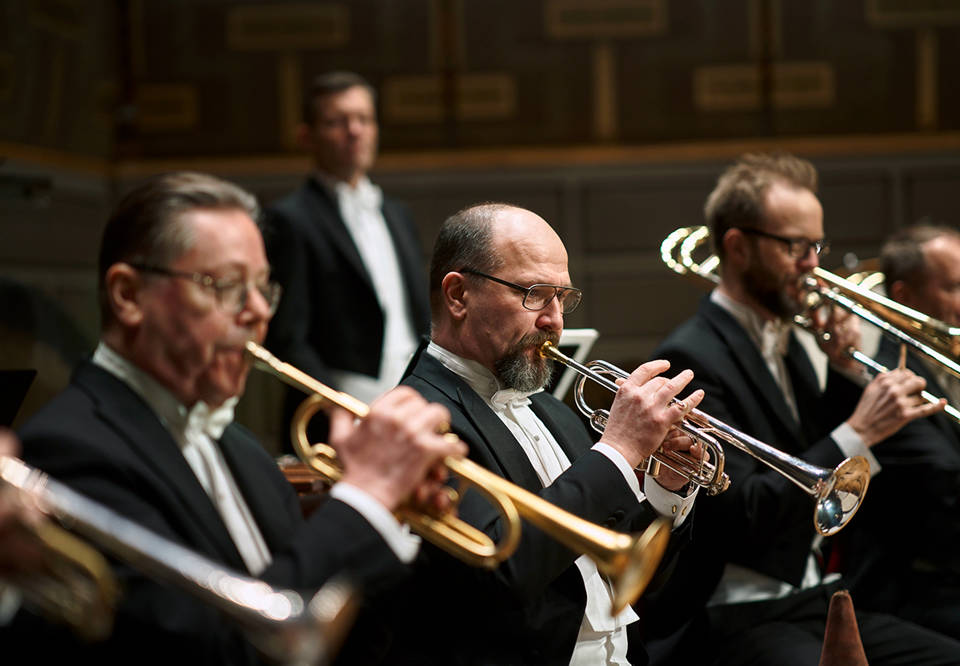 Medlemmar ur Kungliga Filharmonikerna. Foto: Mats Lundqvist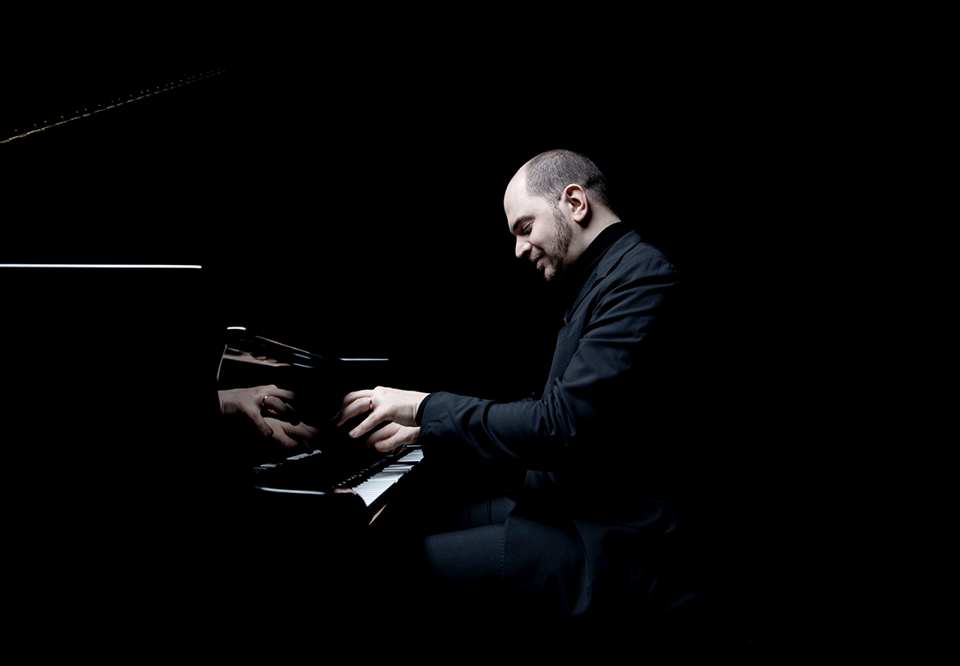 Kirill Gerstein
Genre:
Royal Stockholm Philharmonic Orchestra
Livestream: Schumann & Sibelius
Sakari Oramo conducts and Kirill Gerstein is the piano soloist. Please note: programme changes have been made. An audience of 50 persons in the hall. See livestream here.
Wednesday 14 October 2020 19.00
Ends approximately 20.15
Do you have the subscription series Onsdagstimmen? You will receive an e-mail with information of what applies for you at this concert. You can also find information on your customer account.
Information about tickets and refunds
***
Sakari Oramo conducts the orchestra in the third symphony by Sibelius. It is a teaser of the spring season's Grande Finale: Oramo's final concerts as chief conductor of the Royal Stockholm Philharmonic Orchestra will be an in-depth journey through Jean Sibelius' work, including all seven symphonies in chronological order.
After the first two "national romantic" symphonies, Symphony No. 3 brought something else entirely to the stage. It has been said that it is more classicist, in that the music seems to nod to older styles and tones. The third and final movement does, however, break free from simpler labelling, with its enigmatic blend of scherzo (jest) and hymn. The symphony was started in 1904, but the third movement was not finished until only a few days before the world premiere in 1907.
Russian-American pianist Kirill Gerstein debuted at Konserthuset in 2006, and has since then returned on numerous occasions. He was recently praised for this recording of the gigantic piano concerto by Busoni – conducted by Sakari Oramo. This time we hear him in the piano concerto by Robert Schumann. It was in fact thanks to his wife, pianist and composer Clara Schumann, who convinced him of composing a piece for piano and orchestra. And Clara herself was the soloist at the first performance in 1845.
***
Ticket information
The concert will take place with an audience of maximum 50 people in the hall. The costumised seating plan allows only single seats.
Robert

Schumann

Piano Concerto in a minor

Jean

Sibelius

Symphony No. 3
Participants

Royal Stockholm Philharmonic Orchestra

Sakari Oramo

conductor

Kirill Gerstein

piano