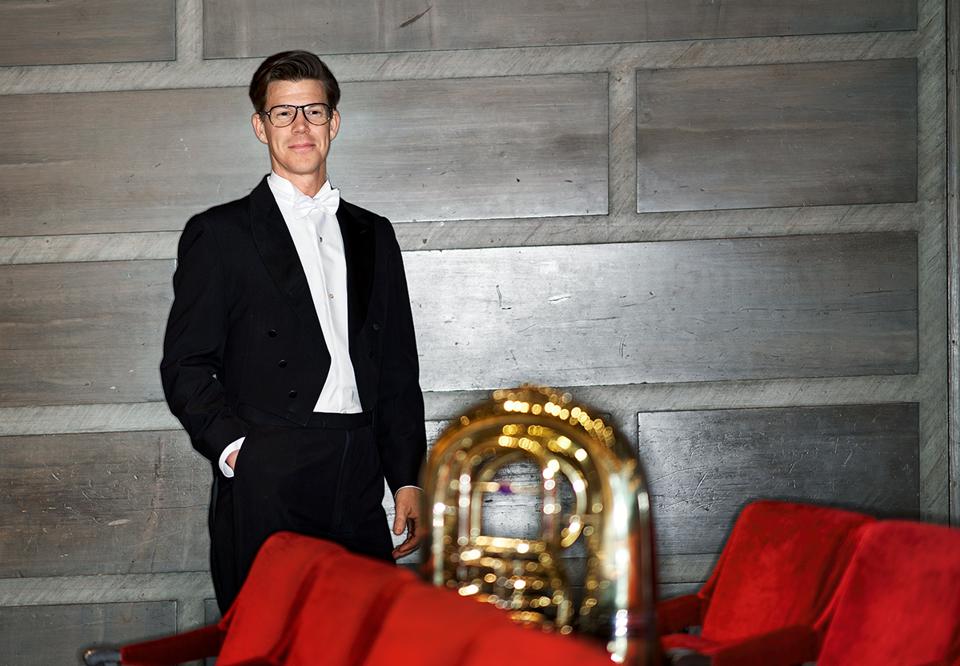 Karl-Johan Elf. Photo: Mats Lundqvist
Joshua Weilerstein
Medlemmar ur Kungliga Filharmonikerna. Foto: Mats Lundqvist
Genre:
Royal Stockholm Philharmonic Orchestra
Sibelius & Debussy
Finnish and French musical paintings and a Swedish landscape.
Thursday 12 January 2023 19.00
Ends approximately 21.00
Nature, the ocean and breath-taking scenery have been meaningful sources of inspiration for composers throughout the ages. In his Impressionistic masterpiece La Mer, Debussy conveys his personal memories of the sea, which he actually preferred to experience through art and literature as an adult.
For Ethel Smyth, the cliffs of Cornwall demanded to be portrayed through music. On the Cliffs of Cornwall is from the opera The Wreckers, which takes place on the Cornwall coast. During her lifetime, Ethel Smyth was an acclaimed personality, both as a composer and as one of the leading figures of the suffragette movement in the fight for women's right to vote. For her work in the field of music, Ethel Smyth was named Dame of the British Empire.
Nature was also a natural starting point for the versatile Torbjörn Iwan Lundquist. His Concerto for Tuba and Strings, with the painterly title Landskap (Landscape), is filled with warmly billowing melodies and rhythmic intensity. The soloist is the Royal Stockholm Philharmonic Orchestra's tuba player Karl-Johan Elf.
The concert begins with the Swan of Tuonela, the most famous movement from Sibelius' Lemminkäinen Suite. The Swan of Tuonela was originally intended as an overture to the never-completed opera, the Building of the Boat. Instead, Sibelius entered the mythological world of the Kalevala and created the great Lemminkäinen Cycle for orchestra.
The Royal Stockholm Philharmonic Orchestra is led by Joshua Weilerstein, a popular guest with major orchestras in Europe and North America alike. He was recently appointed chief conductor of the Phoenix Orchestra in Boston.
Jean

Sibelius

The Swan of Tuonela from Lemminkäinen Suite

Torbjörn Iwan

Lundquist

Landscape for tuba, string orchestra and piano

Ethel

Smyth

On the Cliffs of Cornwall – Prelude to Act II from The Wreckers
Participants

Royal Stockholm Philharmonic Orchestra

Joshua Weilerstein

conductor

Karl-Johan Elf

tuba