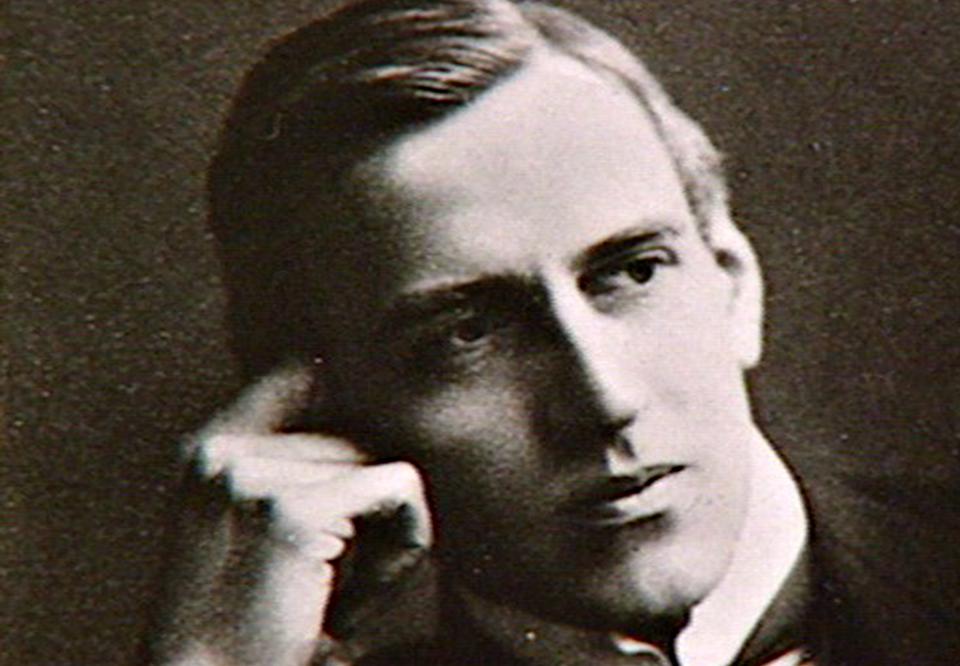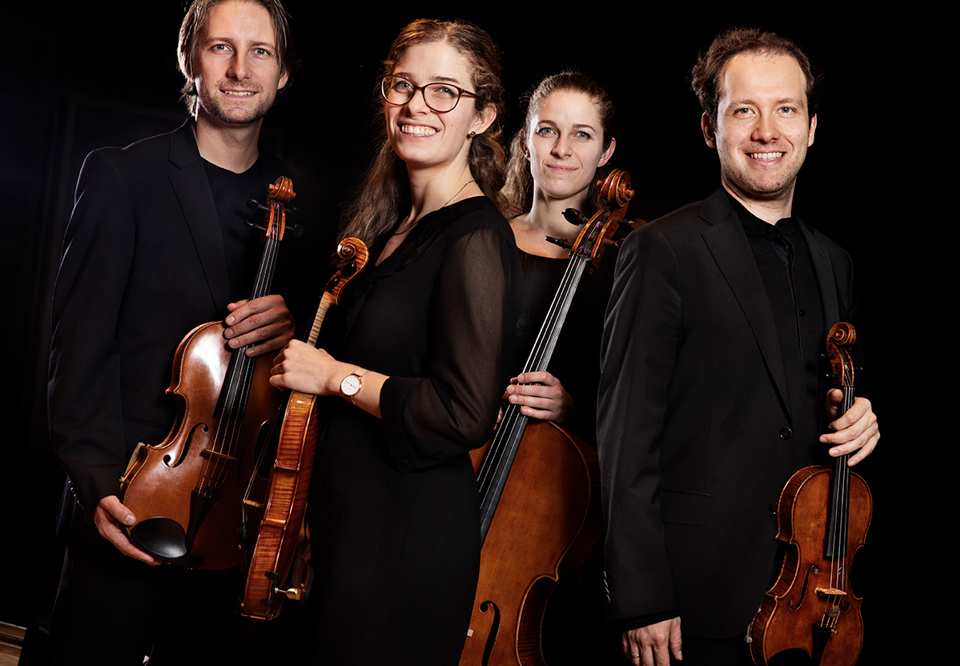 Dahlkvistkvartetten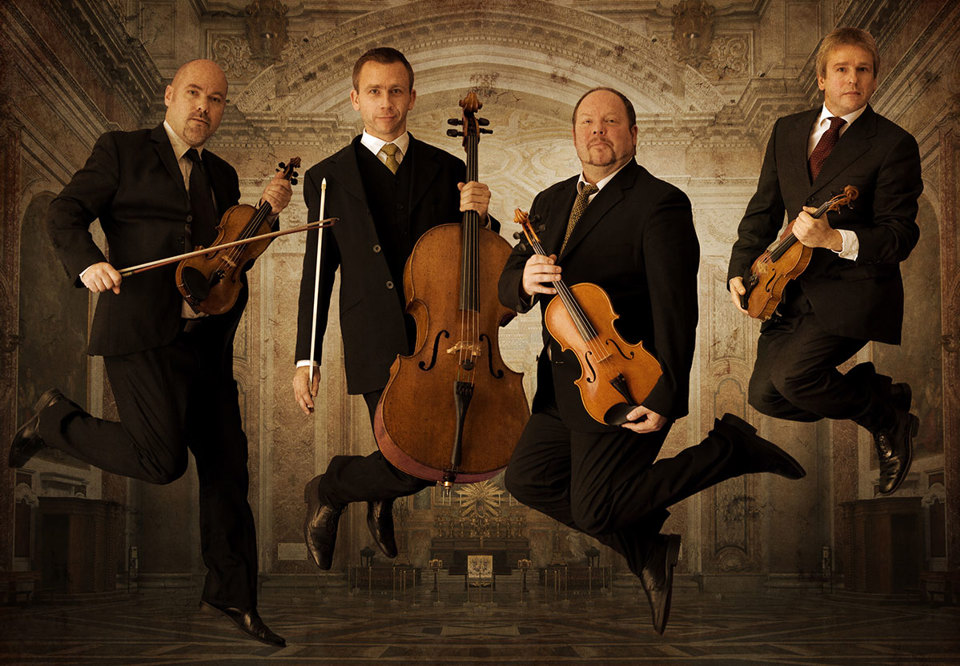 Stenhammar Quartet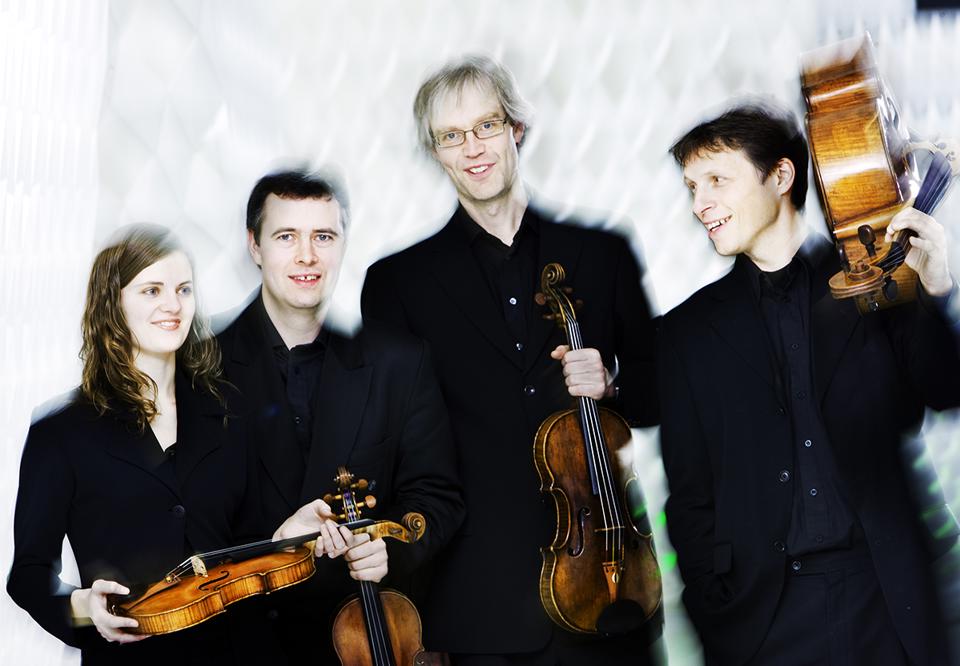 Oslo String Quartet. Photo: Bo Mathisen
Genre:
Chamber music
150 years of Stenhammar – String Quartets
A marathon concert! All six quartets performed by three different string quartets.
Sunday 26 September 2021 16.00
Ends approximately 20.00
Wilhelm Stenhammar is without hesitation one of Sweden's most significant composers and was one of the foremost Swedish pianists of his time. We are celebrating the 150-year anniversary of Stenhammar's birth with a large festival. Stenhammar was born in 1871 in Stockholm. His family lived on Kammakargatan, just a few hundred metres from the location at which Konserthuset Stockholm would later be built.
Chamber music is a recurring theme throughout Stenhammar's body of work and the six string quartets hold a central position. The first quartet contains clear inspiration from Brahms' String Quartets, Op. 51, while the second is ecstatically late-Romantic. The third and fourth quartets contain hints of Beethoven's pioneering late quartets, while the fifth has a foundation of irony characterised by influences from Haydn and Mozart's quartets. In the sixth and last string quartet, the harmonics are bolder and less conventional.
One of Sweden's most sought-after chamber music ensembles, the Dahlkvist Quartet formed in 2007 and has become established at the international level. The quartet was chosen for the Rising Stars 2012–2013 season by Konserthuset Stockholm and the European Concert Hall Organisation, giving the ensemble the opportunity to perform at several major concert halls in Europe, including Vienna Konzerthaus, Concertgebouw Amsterdam, Paris Cité de la Musique and Budapest Palace of Arts. The quartet's album Andrea Tarrodi String Quartets won a Grammis Award in 2018 in the category Classical of the Year.
Since its foundation in 2002, the Stenhammar Quartet has become one of Scandinavia's leading string quartets. Wilhelm Stenhammar's work, along with other Swedish music, comprises a key part of the quartet's repertoire, but they also focus on the First Viennese School and contemporary music. The quartet regularly commissions pieces from Swedish composers, including works by Sven-David Sandström and Per Mårtensson. They have also premiered pieces by composers from the US, UK, Finland and Norway.
Oslo String Quartet is one of Norway's most prominent chamber music ensembles and regularly performs at all of the country's major classical music festivals. The quartet has toured Germany and elsewhere in Europe, and performs regularly at London's Wigmore Hall. The ensemble has also been invited to major international chamber music events, including the Schleswig-Holstein Music Festival. A milestone in the quartet's career was their US debut in 2005 at Carnegie Hall in New York.
***
Buy the festival book (only in swedish) and CD's in our web shop (opens in a new window)
***
Please note
The concert will take place with an audience of maximum 120 people in the hall. Our ticket system ensures that you and your company (a maximum of eight people) have a distance of at least one meter to other members of the audience.
Wilhelm

Stenhammar

String Quartet No. 1 in C major

Wilhelm

Stenhammar

String Quartet No. 2 in c minor

Wilhelm

Stenhammar

String Quartet No. 3 in F major

Wilhelm

Stenhammar

String Quartet No 4 in a minor

Wilhelm

Stenhammar

String Quartet No. 5 ''Serenade''

Wilhelm

Stenhammar

String Quartet No. 6 in d minor
Participants

Dahlkvist Quartet

Stenhammar Quartet

Oslo String Quartet

Fredrik Andersson

host