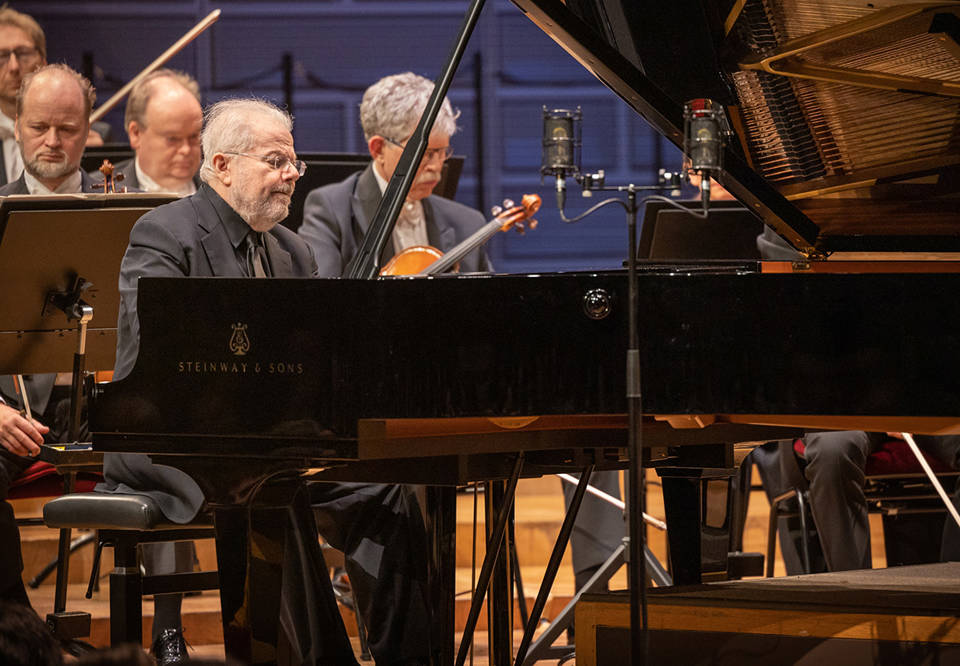 Emanuel Ax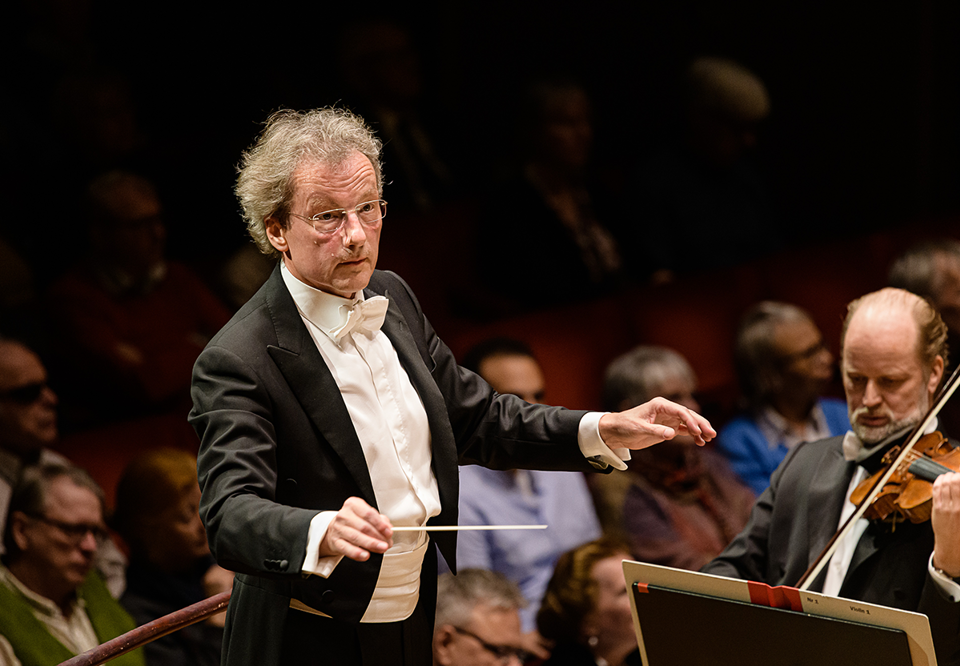 Franz Welser-Möst. Photo: Jan-Olav Wedin
Members of the Royal Stockholm Philharmonic Orchestra. Photo: Mats Lundqvist
Genre:
Royal Stockholm Philharmonic Orchestra
Ax plays Mozart
The First Viennese School and the Romantic period when Franz Welser-Möst conducts the Royal Stockholm Philharmonic Orchestra, with Emanuel Ax as soloist.
Thursday 11 November 2021 19.00
Ends approximately 21.00
Livestream
Watch the concert at Konserthuset Play, completely free and without login.
This week, Emanuel Ax will perform with the Royal Stockholm Philharmonic Orchestra, in addition to a solo recital on Sunday. He is one of the world's foremost pianists and regularly appears with the most prominent orchestras and conductors in the US, Europe and Asia. He is known for his uniquely vast repertoire and breadth of expression. In addition to well-known classical concertos, he also plays new music, for example during his 2017 visit to Konserthuset Stockholm for the annual Composer Festival when he performed the solo in HK Gruber's Piano Concerto.
This time, we will hear him in Mozart's elegant yet vivacious Piano Concerto No. 17. One familiar anecdote is that Mozart had a tame starling that he taught to sing the theme from the final movement, which grows in the concerto into a grandiose variation movement, in which the final variation resembles a euphoric opera finale.
The conductor will be Franz Welser-Möst, recipient of the Eric Ericson Honorary Chair in 2018 from the Royal Stockholm Philharmonic Orchestra, and since 2020, he has led the orchestra for two weeks each season. This collaboration is based upon the spirit of community that developed between the orchestra and conductor during their first performances together, and which has deepened over the years.
We will get to enjoy the fruits of that collaboration in Schubert's exceptional Symphony in C Major. The first movement begins with a solo for horn – an instrument which has come to symbolise the Romantic era, and which sets the tone for the rustic nature of the region surrounding Vienna that was the source of Schubert's strength and inspiration. He never had the opportunity to hear the symphony performed for an audience. By the time Robert Schumann discovered the piece and brought it into the light of day, Schubert had been dead for ten years.
Wolfgang Amadeus

Mozart

Piano Concerto No. 17

Frédéric

Chopin

Nocturne in f minor for piano op 55:1

Franz

Schubert

Symphony No. 9
Participants

Royal Stockholm Philharmonic Orchestra

Franz Welser-Möst

conductor

Emanuel Ax

piano