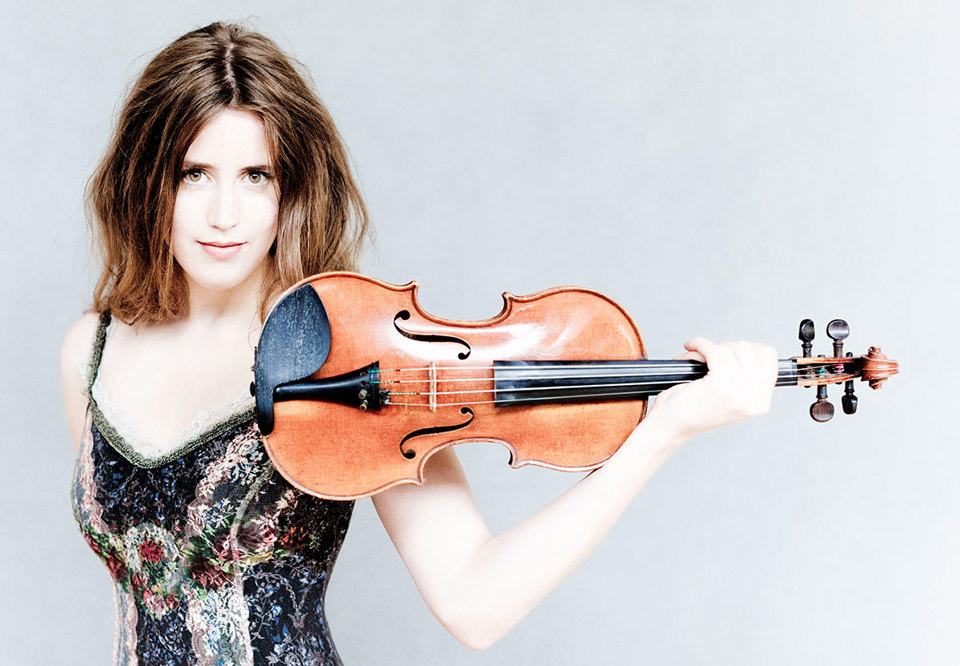 Vilde Frang. Photo: Marco Borggreve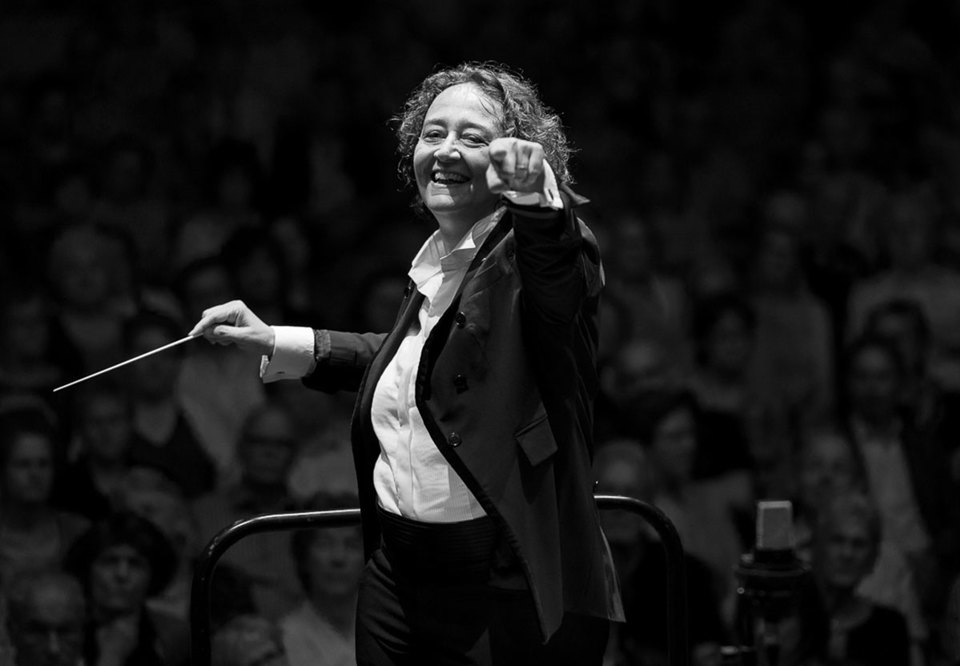 Nathalie Stutzmann
Medlemmar ur Kungliga Filharmonikerna. Foto: Mats Lundqvist
Genre:
Royal Stockholm Philharmonic Orchestra
Beethoven's Violin Concerto
Konserthuset's Artist-in-Residence Vilde Frang is the violinist and Nathalie Stutzmann conducts.
Thursday 18 November 2021 18.00
Ends approximately 20.00
Beethoven's Violin Concerto is masterful, magnificent and magically beautiful. The famously demanding solo part will be performed by Norwegian Vilde Frang, who has been one of the world's most coveted soloists for many years. She debuted with the Royal Stockholm Philharmonic Orchestra in 2009 and has appeared at Konserthuset Stockholm on multiple occasions since then. She also participated in the Royal Stockholm Philharmonic Orchestra and Sakari Oramo's tour of Spain and Italy in 2018. She is Konserthuset's Artist-in-Residence for the 2021/22 season and will perform on multiple occasions.
The history behind Shostakovich's Symphony No. 5 is well known: Joseph Stalin attended a performance of Shostakovich's opera Lady Macbeth of Mtsensk at the Bolshoi Theatre in Moscow. He was appalled, and had an article titled "Chaos rather than music" published in the newspaper Pravda. This was the beginning of a witch-hunt for Shostakovich, who feared for his life. He thus withdrew his already composed Fourth Symphony and presented Symphony No. 5, with the comment "An artist's response to just criticism".
The fifth symphony is one of his most played and contains elements that surely kept the heroically oriented Soviet politicians happy. However, there are also traces of inner melancholy, sarcasm, and cryptic irony here.
The Royal Stockholm Philharmonic Orchestra will be conducted by French Nathalie Stutzmann, a regular and very popular guest at Konserthuset Stockholm.
Ludwig van

Beethoven

Violin Concerto

Joseph

Haydn

Austrian Imperial Hymn ''Gott, erhalte [Franz] den Kaiser!'', version for violin solo arr Fritz Kreisler

Dmitry Shostakovich

Symphony No. 5
Participants

Royal Stockholm Philharmonic Orchestra

Nathalie Stutzmann

conductor

Vilde Frang

violin