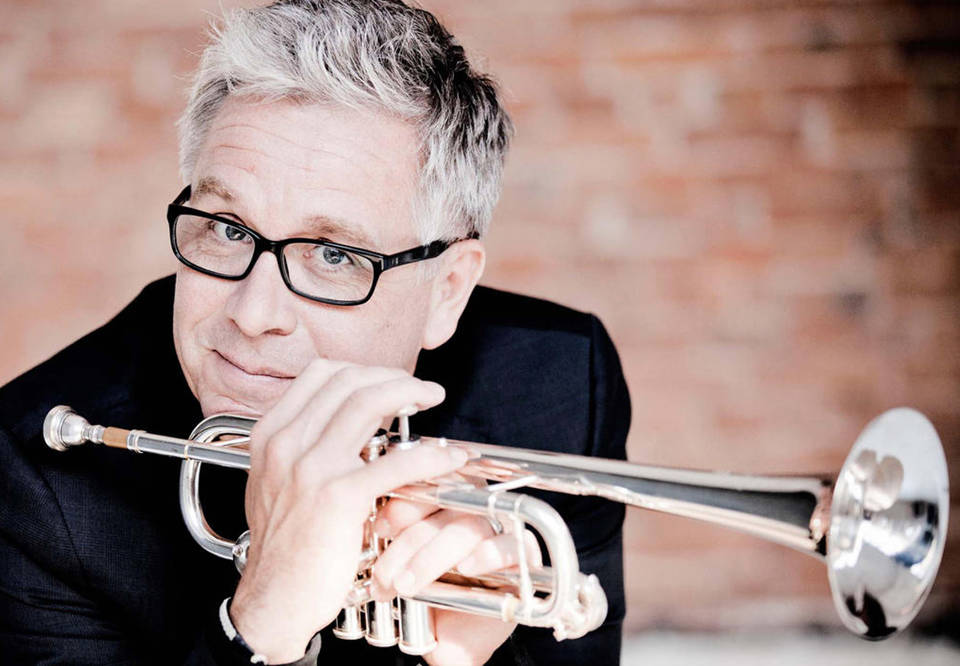 Håkan Hardenberger. Photo: Marco Borggreve
Members of the Royal Stockholm Philharmonic Orchestra. Photo: Mats Lundqvist
Genre:
Royal Stockholm Philharmonic Orchestra
Håkan turns 60!
Håkan Hardenberger is turning 60 and celebrating by participating as both a soloist and conductor.
Wednesday 3 November 2021 19.00
Ends approximately 21.00
Håkan Hardenberger, conductor and perhaps the world's foremost trumpet player of the classical scene, has had a close collaboration with Konserthuset Stockholm for decades. He has appeared at Konserthuset nearly 60 times as a soloist, or as soloist and conductor. He is now turning 60 years old and is celebrating with the Royal Stockholm Philharmonic Orchestra with works such as Haydn's well-known and beloved trumpet concerto. The concert will begin with Haydn's Chaos, the large-scale, dramatic introduction to the oratorio The Creation.
Through his numerous commissions and world premieres, Håkan Hardenberger is an innovator of the trumpet repertoire. Many of the most famous composers in the world have written pieces specifically for him, such as the atmospheric master Toru Takemitsu (1931–1996), who was often inspired by his surroundings. In addition to pure musical impulses from jazz, pop, and avant-garde style, he was also inspired by nature and stories.
His piece Paths is dedicated to Håkan Hardenberger, but it also pays tribute to composer Witold Lutoslawski. Hardenberger has therefore chosen to conclude the concert with Lutoslawski's Concerto for Orchestra, a modern twentieth-century classic that brings out the virtuosic potential of the symphony orchestra.
Joseph

Haydn

Introduction from The Creation

Joseph

Haydn

Trumpet Concerto

Joseph

Haydn

Symphony No. 22 ''The Philosopher''

Toru

Takemitsu

Paths ''In Memoriam Witold Lutoslawski'' for trumpet solo

Witold

Lutoslawski

Concerto for Orchestra
Participants

Royal Stockholm Philharmonic Orchestra

Håkan Hardenberger

conductor & trumpet soloist