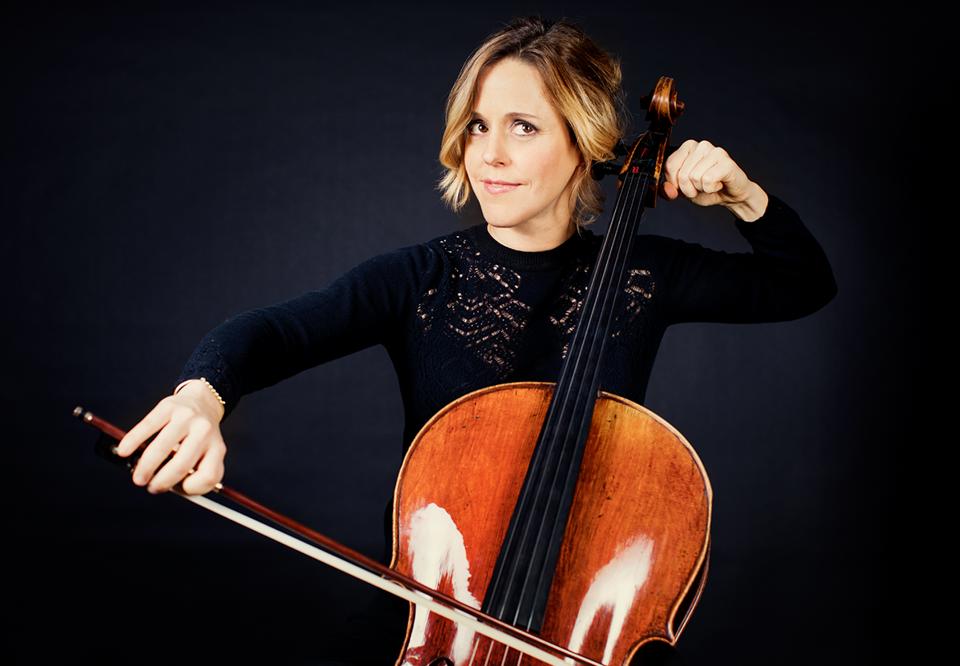 Sol Gabetta. Photo: Julia Wesely
Ryan Bancroft. Photo: Ben Ealovega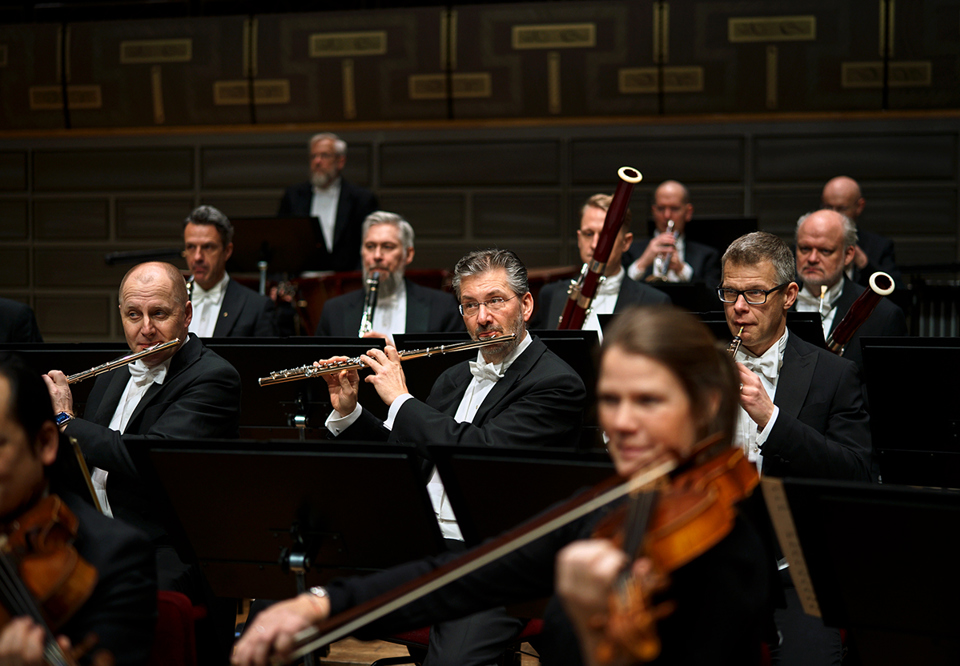 Medlemmar ur Kungliga Filharmonikerna. Foto: Mats Lundqvist
Genre:
Royal Stockholm Philharmonic Orchestra
Nobel Prize Concert 2021
Cellist Sol Gabetta and conductor Ryan Bancroft – two charismatic artists together with the Royal Stockholm Philharmonic Orchestra in this year's Nobel Prize Concert.
Wednesday 8 December 2021 19.00
Ends approximately 21.00
Price:
350–1.090 SEK including one drink in the intermission.
The Nobel Prize Concert, an annual event, is part of the official Nobel Week programme and is a tribute to the year's Nobel Prize laureates. It is presented by Nobel Prize Outreach in collaboration with Konserthuset Stockholm. In addition to the Royal Stockholm Philharmonic Orchestra, top-level soloists and conductors are featured.
Sol Gabetta performs regularly with world-leading orchestras and conductors and has received several awards. Her charismatic stage personality and captivating interpretations have paved the way for a career that has taken her to the most prestigious stages and festivals. At the 2021 Nobel Prize Concert, she is the soloist in Camille Saint-Saëns' Cello Concert No. 1 − a radiant and blossoming piece of music that is considered one of the most beautiful compositions for the Instrument. The concert marks her debut with the Royal Stockholm Philharmonic Orchestra at Konserthuset Stockholm.
The concert begins with Excelsior! – a Swedish orchestral piece filled with ecstatic energy that was composed in 1896 by a young Wilhelm Stenhammar, aged 25. This is followed by the Cello Concerto No. 1 by Saint-Saëns with soloist Sol Gabetta. Following the interval, American conductor Ryan Bancroft leads the orchestra in the rhythmic and whimsical piece The Spark Catchers, a 2017 work by British composer Hannah Kendall. The concert concludes with fiery orchestral dreams of Spain as conveyed by Nikolai Rimsky- Korsakov's playful and virtuosic Capriccio espagnol.
Ryan Bancroft is the Royal Stockholm Philharmonic Orchestra's Chief Conductor Designate, starting his tenure from the 2023/24 season. His career has skyrocketed since he won the prestigious Malko Competition for Young Conductors in 2018. Since then he has conducted orchestras all around the United States and Europe. He is the principal conductor of the BBC National Orchestra of Wales since 2020, and he is also Artist in Association with the Tapiola Sinfonietta in Finland.
The concert will be available to watch worldwide via the Nobel Prize YouTube channel (opens in a new window). For viewers in Sweden, it will also be livestreamed on SVT Play (opens in a new window).
The concert is presented by Nobel Prize Outreach AB in collaboration with Konserthuset Stockholm (opens in a new window)
Otto

Lindblad

The Swedish Royal Anthem ''The King's Song''

Wilhelm

Stenhammar

Excelsior!

Camille

Saint-Saëns

Cello Concerto No. 1

Pyotr Tchaikovsky

Lensky's Aria from Eugene Onegin, version for cello and orchestra

Hannah

Kendall

The Spark Catchers

Nikolay Rimsky-Korsakov

Capriccio espagnol
Participants

Royal Stockholm Philharmonic Orchestra

Ryan Bancroft

conductor

Sol Gabetta

cello