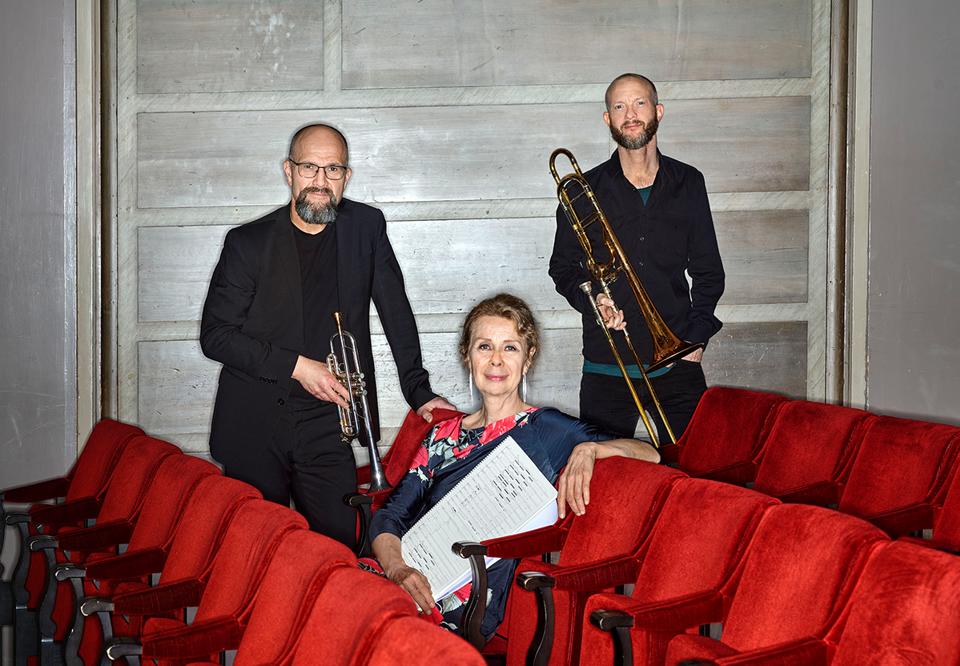 Photo: Lars Gundersen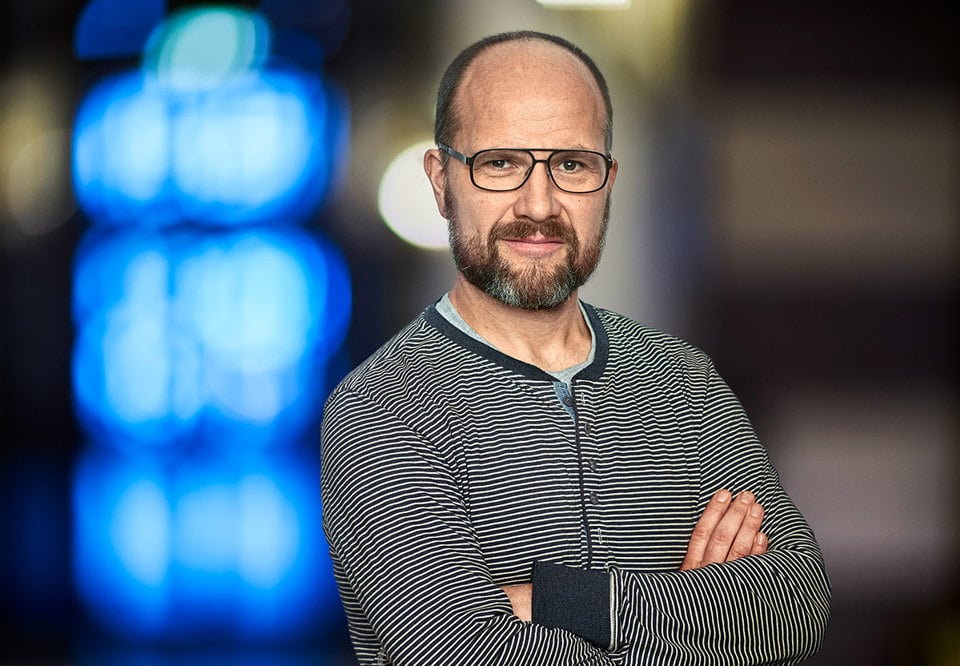 Joakim Agnas.Photo: Mats Lundqvist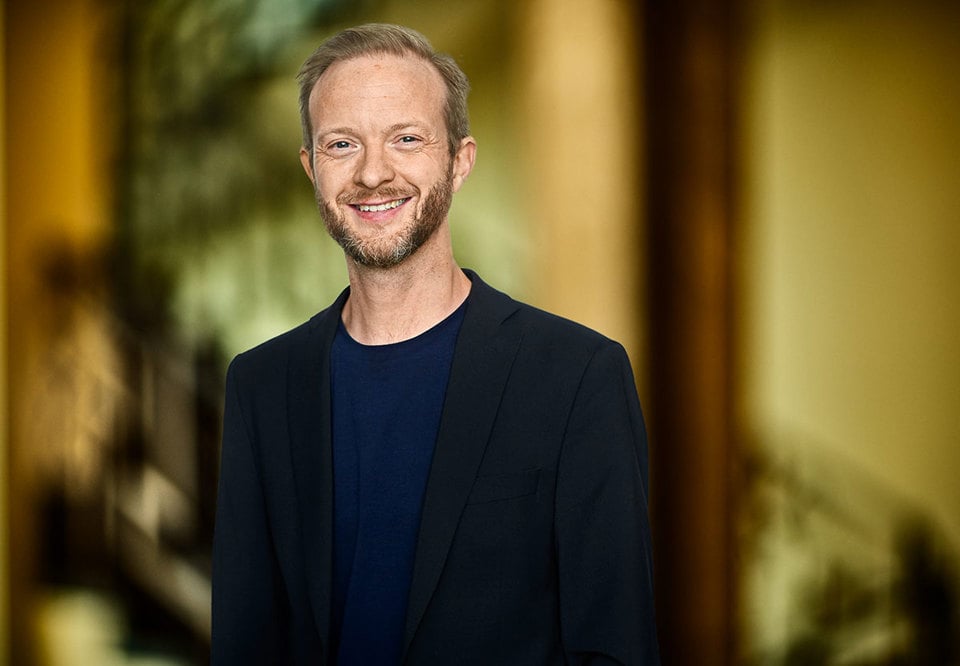 Karl Frisendahl. Photo: Mats Lundqvist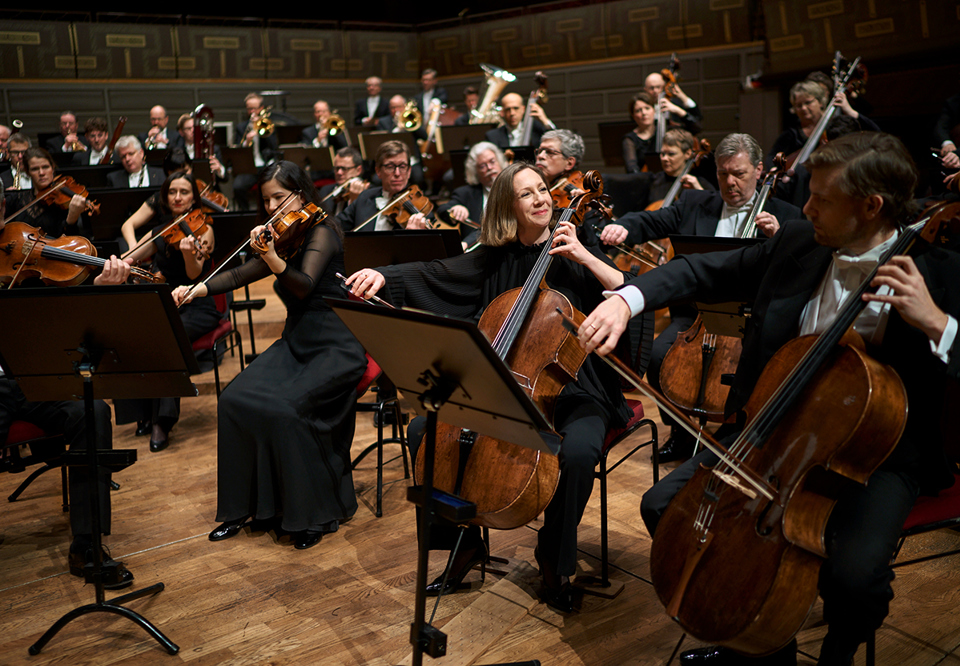 Members of the Royal Stockholm Philharmonic Orchestra. Photo: Mats Lundqvist.
Genre:
Royal Stockholm Philharmonic Orchestra
And the mother sings...
Newly composed double concerto and emotional Tchaikovsky.
Wednesday 23 February 2022 18.00
Ends approximately 19.15
Ann-Sofi Söderqvist is a composer, musician (trumpet/flugelhorn), big band conductor and teacher at the Royal College of Music in Stockholm. She is known for her work with big bands, but also composes orchestral music. For example, the Royal Stockholm Philharmonic Orchestra gave the world premiere of her 2017 piece Movements, which was also performed at the Nobel Prize Concert the following year. In her new piece, And the mother sings… for trumpet, trombone and orchestra, she truly makes use of her sterling experience from jazz and symphonic music.
As soloists, we hear philharmonic musicians Joakim Agnas and Karl Frisendahl, both leaders of their respective sections. Like Söderqvist, Agnas has a broad repertoire and has also worked with jazz, and performed the world premiere of Mats Larsson Gothe's trumpet concerto. He has been a member of the Royal Stockholm Philharmonic Orchestra since 2003. Frisendahl has been a member since 1996, and has performed the world premieres of pieces by composers including Fredrik Söderberg, Kjell Perder and Paula af Malmborg Ward.
Nikolaj Szeps-Znaider has a successful career as a violinist, but in recent years he has simultaneously focused on conducting. He leads the orchestra in Tchaikovsky's emotional Pathétique Symphony, which has been beloved by listeners since its world premiere in 1893.
Ann-Sofi

Söderqvist

And the mother sings... Concerto for trumpet, trombone and orchestra

Richard

Rodgers

My Funny Valentine arr Joakim Agnas

Pyotr Tchaikovsky

Symphony No. 6 ''Pathétique''
Participants

Royal Stockholm Philharmonic Orchestra

Nikolaj Szeps-Znaider

conductor

Joakim Agnas

trumpet

Karl Frisendahl

trombone