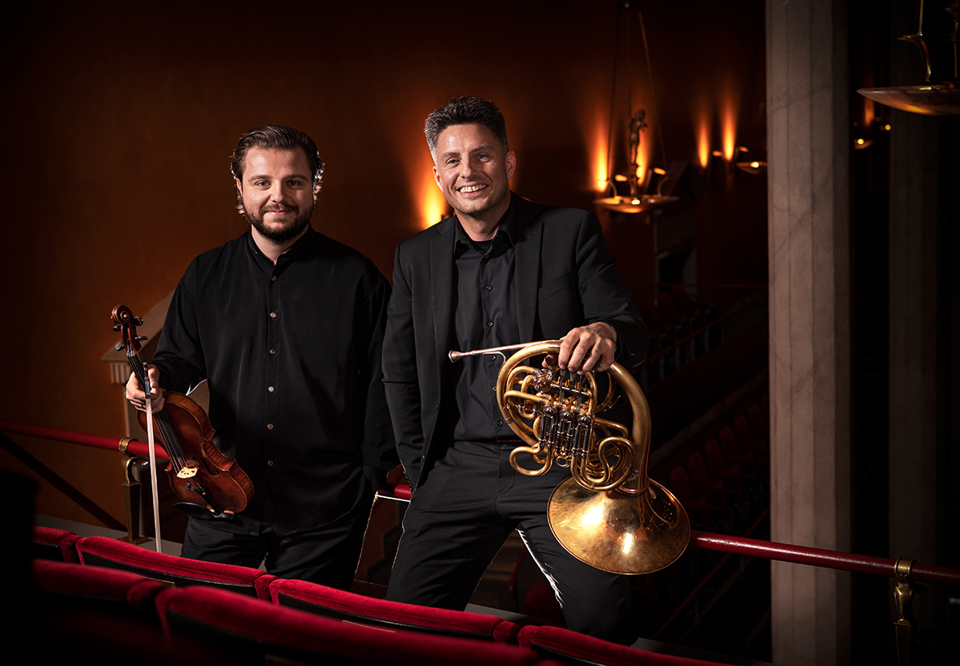 Andrej Power and Martin Schöpfer. Photo: Nadja Sjöström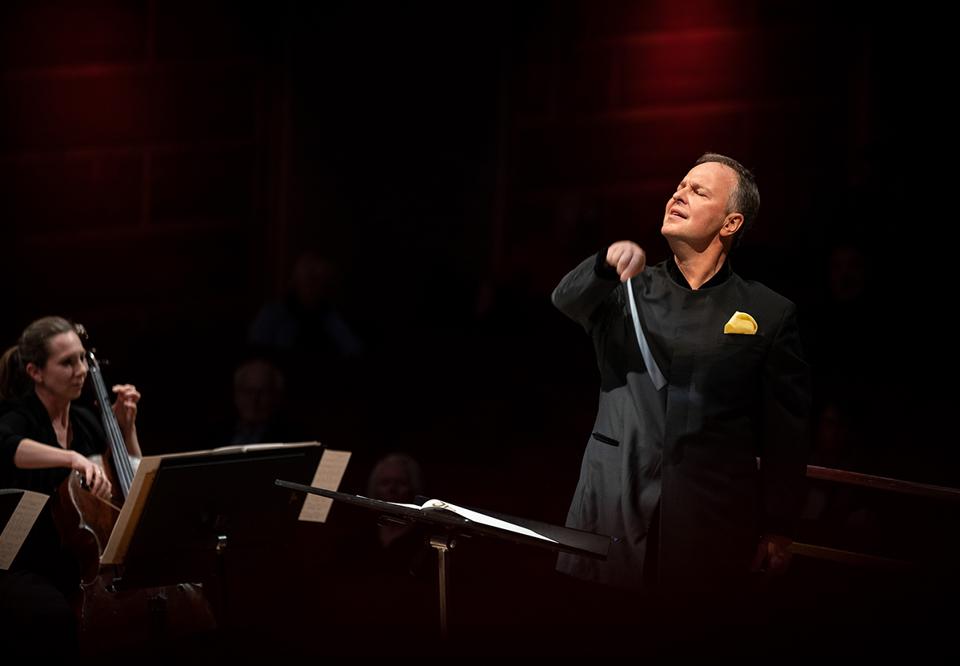 Sakari Oramo. Photo: Nadja Sjöström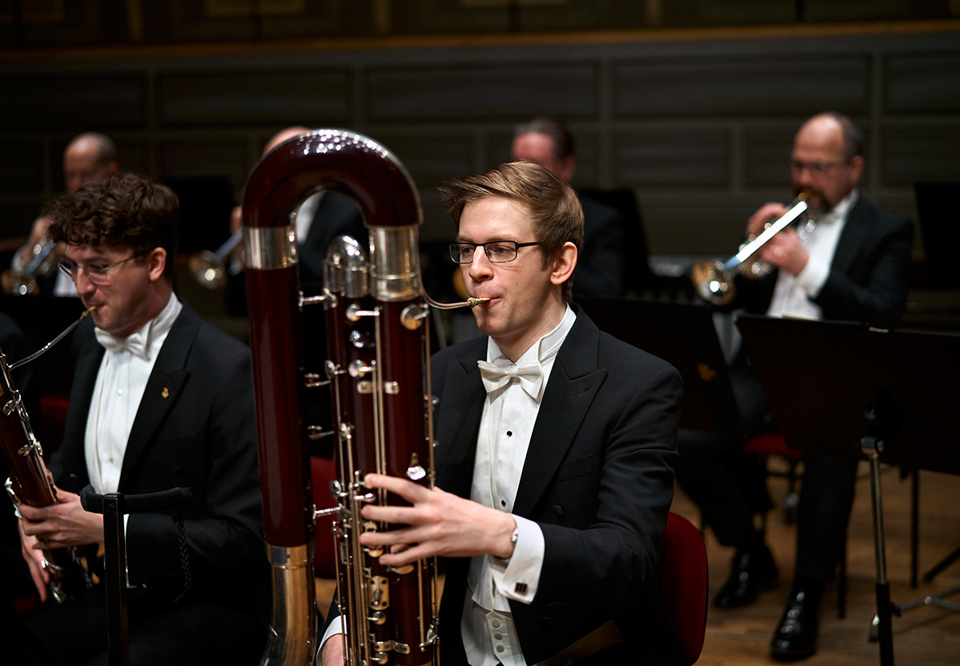 Members from the Royal Stockholm Philharmonic Orchestra. Photo: Mats Lundqvist
Genre:
Royal Stockholm Philharmonic Orchestra
Cancelled: Ethel Smyth's Double Concerto
The concert is cancelled due to illness
Wednesday 16 November 2022 19.00
Ends approximately 21.00
You who have a ticket for tonight's concert: The ticket office will contact you shortly with information about refunds.
The concert will take place as planned on 17 November. Tobias Ringborg replaces Sakari Oramo. Read more
***
Philharmonic musicians are the soloists and Conductor Laureate Sakari Oramo conducts.
During her lifetime, Ethel Smyth was an acclaimed personality. She was a composer and one of the leading figures of the suffragette movement fighting for women's right to vote in England. She was one of the first female composers to be appointed Dame of the British Empire.
Her concerto for the unusual combination of violin and horn is romantic, passionate, and filled with melodic enchantment. The soloists are the Royal Stockholm Philharmonic Orchestra's concertmaster Andrej Power, violin, and Martin Schöpfer, solo horn player.
The symphony in D minor is César Franck's most significant work. The music unites a splendid German sound with French esprit. Franck was born in Liège, Belgium, and moved to Paris where he was a teacher and organist. His students encouraged him to compose the symphony in D minor, which he dedicated to his student Henri Duparc, who himself became a highly prolific composer. Conductor Laureate and former chief conductor Sakari Oramo leads the Royal Stockholm Philharmonic Orchestra.
Ethel

Smyth

Concerto for violin, horn and orchestra

César

Franck

Symphony in d minor
Participants

Royal Stockholm Philharmonic Orchestra

Sakari Oramo

conductor

Andrej Power

violin

Martin Schöpfer

french horn