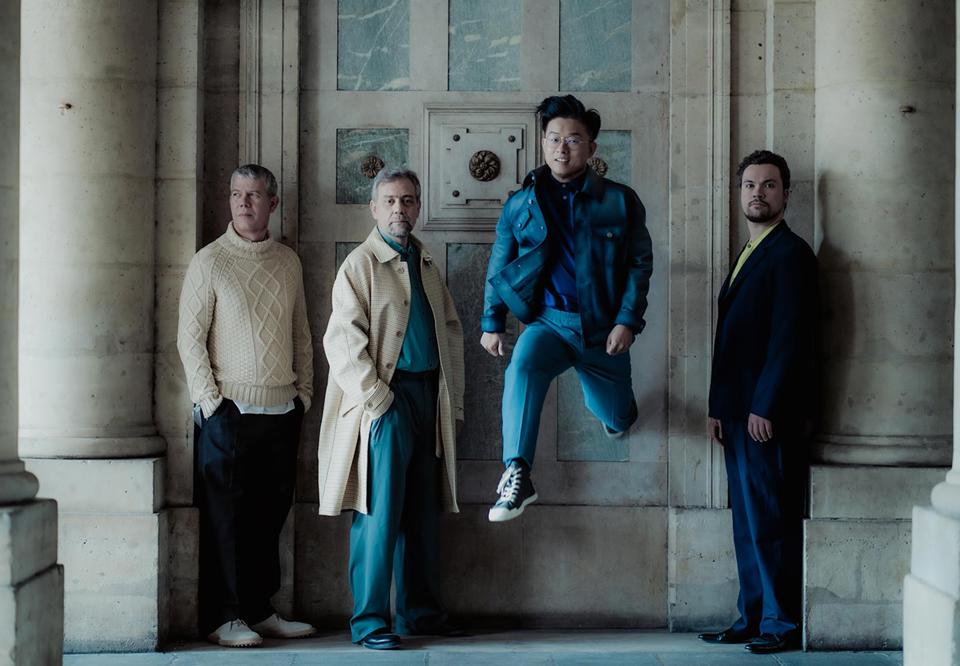 Quatuor Diotima. Photo: Lyodoh Kaneko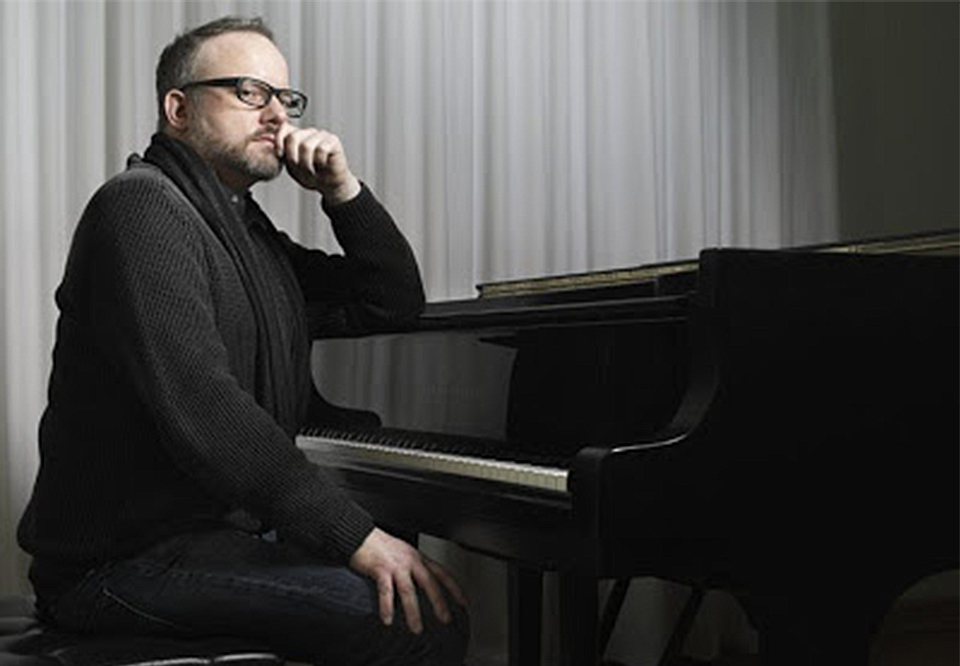 Nicolas Hodges
Genre:
Chamber music
Composer Festival – In the Realms of the Unreal
French Quatuor Diotima and English pianist Nicolas Hodges performing chamber music.
Sunday 27 November 2022 15.00
Ends approximately 17.00
With varying techniques, in the string quartet Akroate Hadal, she draws both frightening and ethereally beautiful sounds from the instruments. In this powerfully expressive music, these tonal extremes gradually chase one another, eventually uniting in a common point.
In the Realms of the Unreal, which is also music for string quartet, is a tribute to American artist Henry Darger (1892–1973). It is as if Olga Neuwirth were painting Darger's highly contradictory fairy tale world, as he described it in a manuscript found after his death. The long title of the manuscript is usually shortened, simply to: In the Realms of the Unreal.
As in both Akroate Hadal and In the Realms of the Unreal, in Quasare/Pulsare II, sharp and rhythmically dense sections are presented beside sections of aural contemplation. Even the piano is prepared to achieve certain effects: objects are placed inside of it to modify the sound. In a concluding incidendo/fluido, the piano engages in commentary on a recording of a tone through curt outbursts, repeated gestures and entire clusters of sound. This masterful music leverages the full potential of the piano.
Olga Neuwirth's music includes traces of Stravinsky, Monteverdi, jazz, pop and hip-hop. But its roots reach all the way back to Gustav Mahler, Alban Berg and Arnold Schoenberg. She is also particularly inspired by visual arts, performance and installation art, literature, theatre and film. It all merges in her music into something entirely new, personal, and infused with a contemporary sound.
Olga

Neuwirth

Akroate Hadal – String Quartet No. 1

Olga

Neuwirth

Georg Baselitz for string quartet and sampler

Olga

Neuwirth

in the realms of the unreal – String Quartet No. 3

Olga

Neuwirth

incidendo / fluido for piano and playback-CD

Olga

Neuwirth

Quasare / Pulsare II for violin, cello and piano
Participants

Diotima Quartet

Nicolas Hodges

piano