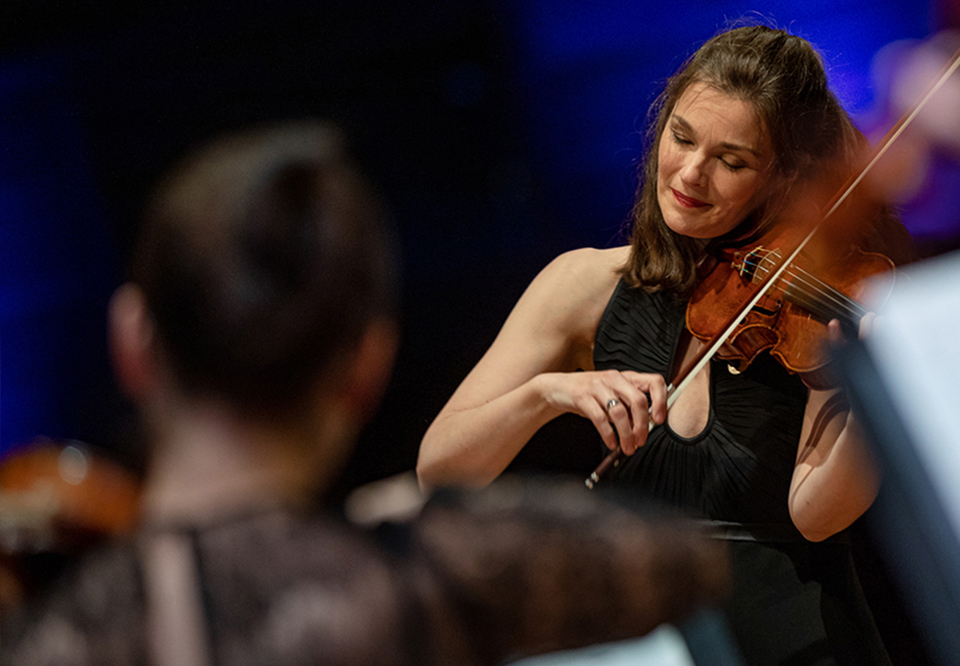 Janne Jansen. Photo: Yanan Li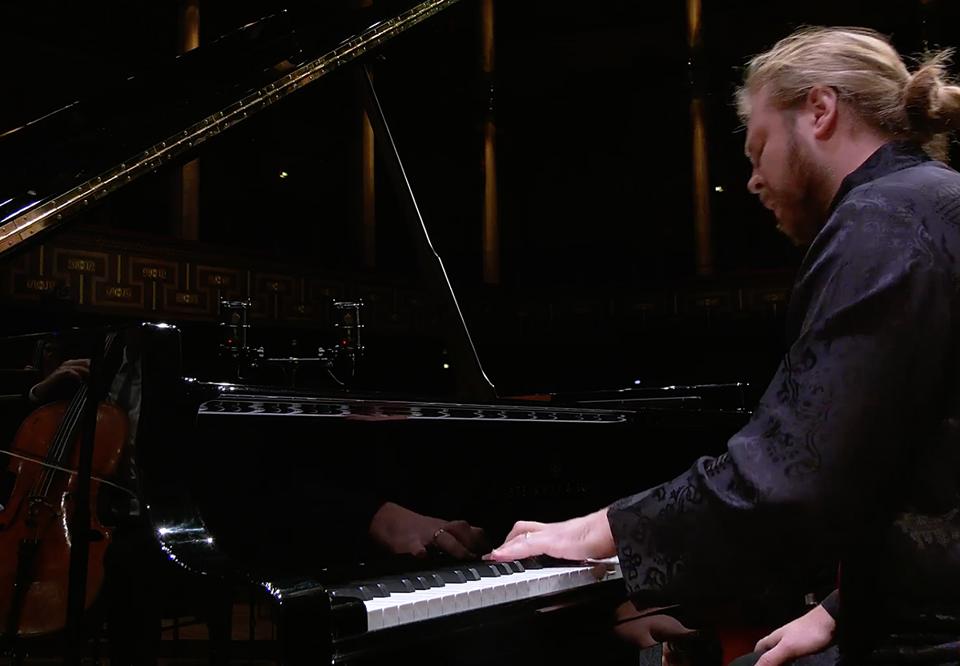 Denis Kozhukhin
Genre:
Chamber music
Janine Jansen & Denis Kozhukhin
Classical masterpieces for violin and piano.
Saturday 1 October 2022 15.00
Ends approximately 17.00
With her dazzling technique and natural stage presence, Dutch Janine Jansen has long been among the best of the best international star violinists. And pianist Denis Kozhukhin combines unparalleled technique with a mature musicality and the ability to create a sense of intimacy with the audience. Both have performed at Konserthuset Stockholm separately before, and now we hear them together.
In Schubert's relaxed and playful Gran Duo sonata, both instruments come into bloom. The piano part is elegant and energetic, while the violin expands into beautifully melodic lines. For contrast, we hear Brahms' third sonata for violin and piano, the first piece he composed in a minor key. The style here is darker, more dramatic.
Beethoven dedicated his ninth sonata for violin and piano to French violinist Rodolphe Kreutzer. Beethoven called it "Sonata for piano and obligatory violin, written in a most concertante style, just like a concerto," but it has long been known as the Kreutzer Sonata. The sonata inspired author Leo Tolstoy to write the passionate autobiographical novella with the same title as Beethoven's piece.
Franz

Schubert

Sonata in A major "Duo" for violin and piano

Johannes

Brahms

Sonata No. 3 in d minor for violin and piano

Ludwig van

Beethoven

Sonata No. 9 "Kreutzer Sonata" for violin and piano

Clara

Schumann

From

Three Romances for violin and piano
Participants

Janine Jansen

violin

Denis Kozhukhin

piano