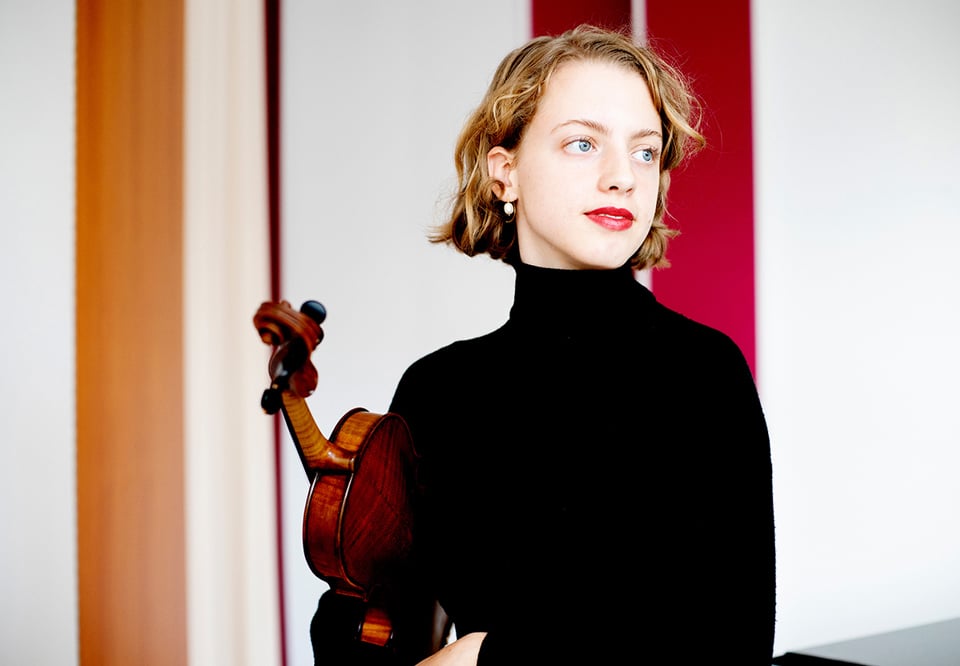 Alma Holm. Photo: Lou Mouw
Joanna Natalia Slusarczyk. Foto: Tomasz Griessgraber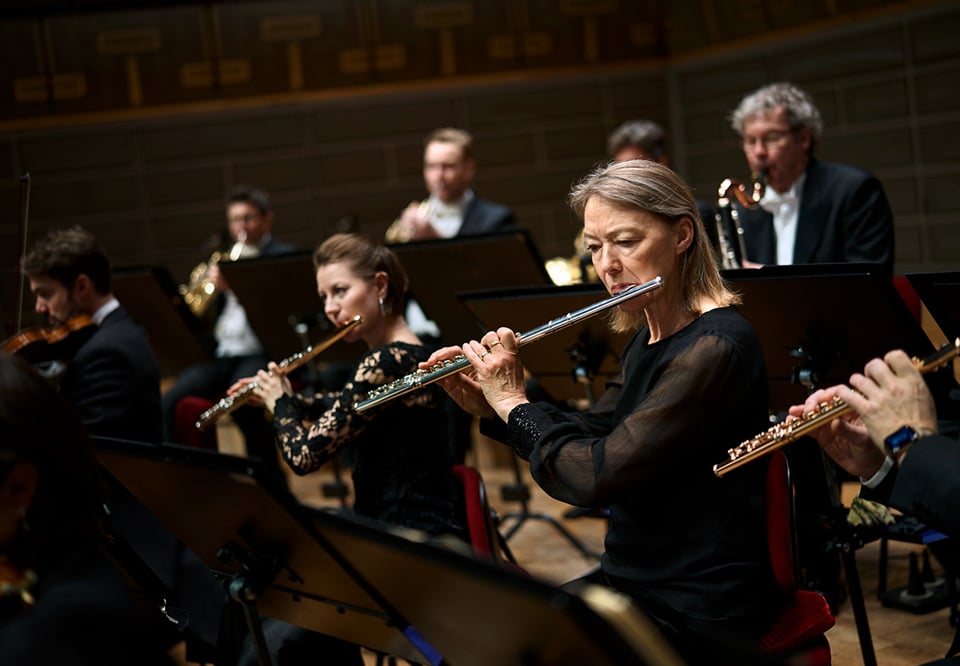 Medlemmar ur Kungliga Filharmonikerna. Foto: Mats Lundqvist
Genre:
Royal Stockholm Philharmonic Orchestra
Summer with Mendelssohn
Prize-winning Alva Holm is the violin soloist.
Thursday 11 August 2022 19.00
Ends approximately 20.45
Danish Alva Holm, born 2000, won the prestigious Polar Star Prize at age 16, and earlier this year, she also won the Royal Swedish Academy of Music's Soloist Prize competition.
At this concert, she performs the solo in Felix Mendelssohn-Bartholdy's Violin Concerto in E-minor, one of classical music's priceless masterpieces. This music is characterised by outstandingly beautiful melodies, which should suit a violinist acclaimed for her warm and expressive tone.
First, we hear British composer Ruth Gipps' (1921–1999) work Ambarvalia. Gipps was also an oboist, pianist and conductor. As a world-class piano soloist, she performed the world premieres of piano concertos by Arthur Bliss and Alexander Glazunov, among others. Ambarvalia is one of Ruth Gipps' later works (1988); it is an elegant and warm piece for a small orchestra, in which inspiration can be detected from Elgar, for example.
Aleksandr Borodin's Symphony No. 2 is one of his best-known works. Borodin belonged to the Russian group of composers known as "The Five", who were active in Saint Petersburg from the early 1860s. The music of this so-called New Russian School had a folkloristic and romantic style, which later influenced Stravinsky, Prokofiev and Shostakovich, for example. With Borodin, we note elegant and exciting orchestration in this lyrical, colourful music.
Polish conductor Joanna Natalia Slusarczyk makes her debut here with the Royal Stockholm Philharmonic Orchestra. She recently won a prize at the La Maestra competition in Paris. She has conducted numerous Polish orchestras, and has also been active in Germany, Italy and England. In Poland, she founded and leads both a chamber orchestra and a youth orchestra.
Felix

Mendelssohn-Bartholdy

Violin Concerto in e minor

Alexander Borodin

Symphony No. 2
Participants

Royal Stockholm Philharmonic Orchestra

Joanna Natalia Slusarczyk

conductor

Alva Holm

violin