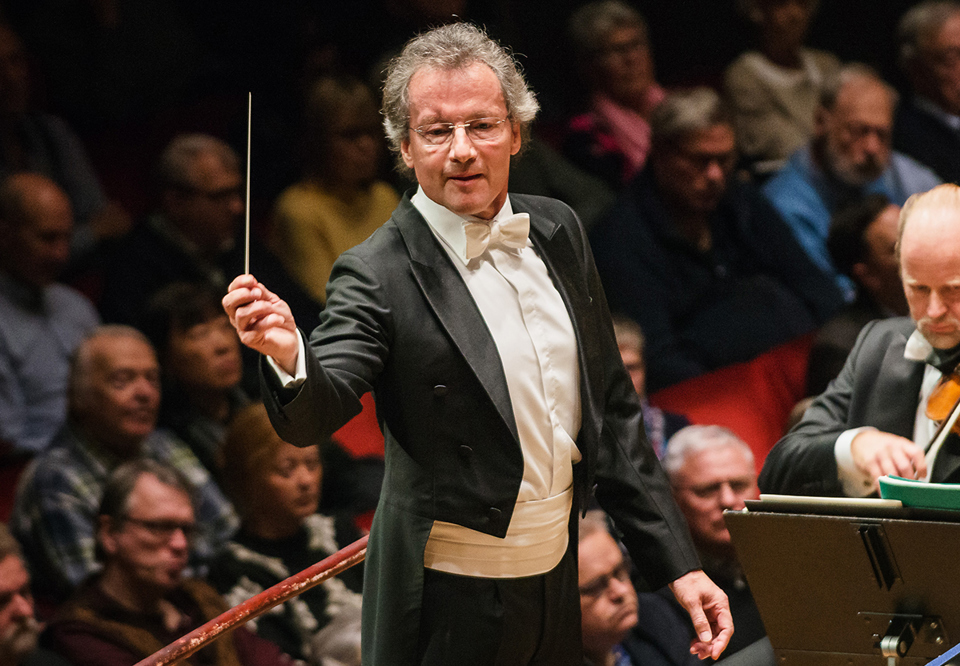 Franz Welser-Möst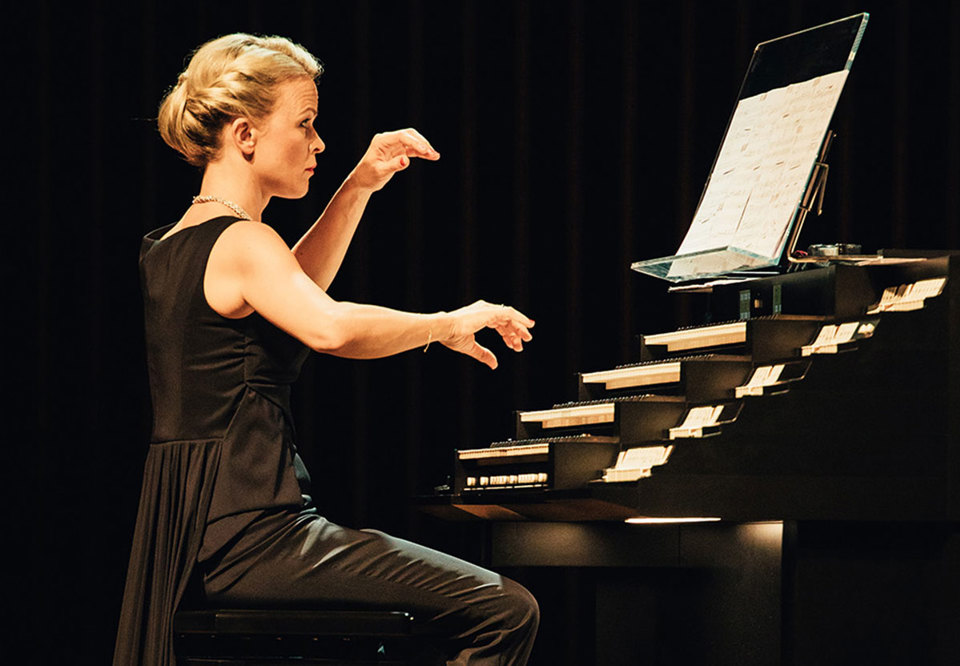 Iveta Apkalna. Photo: Kristap Ansken
Members of the Royal Stockholm Philharmonics. Photo: Mats Lundqvist
Genre:
Royal Stockholm Philharmonic Orchestra, Organ
Bruckner Nine
Franz Welser-Möst conducts Bruckner's marvellous last Symphony.
Thursday 28 April 2022 19.00
Ends approximately 21.15
Anton Bruckner, as well as this evening's conductor Franz Welser-Möst, was Austrian; he was also a heavyweight symphonist who is currently having a bit of a renaissance. In addition, he was an organist, and his symphonies have often been compared to the magnificence of organ music. He left behind eight complete symphonies, but died while working on the symphony we hear at this concert, the ninth.
Concerts for organ and symphony orchestra are not particularly common, but they offer a listener experience beyond the ordinary. That is what we can expect at the opening of this concert, when Latvian organist Iveta Apkalna – who is also the organist at Elbphilharmonie Hamburg – takes a seat at Konserthuset's mighty organ.
We hear her perform the organ concerto Okeanos, by Austrian composer Bernd Richard Deutsch (born 1977). This music truly pulls out all the stops, not only in the magnificent, richly contrasting organ section, but also in the extra-large orchestra, which has loads of percussion, harp, and celesta.
Franz Welser-Möst received the Eric Ericson Honorary Chair in 2018 from the Royal Stockholm Philharmonic Orchestra, and leads the orchestra for two weeks each season.
Bernd Richard

Deutsch

Okeanos, Organ Concerto

Thierry

Escaïch

Évocation II for organ

Anton

Bruckner

Symphony No. 9
Participants

Royal Stockholm Philharmonic Orchestra

Franz Welser-Möst

conductor

Iveta Apkalna

organ