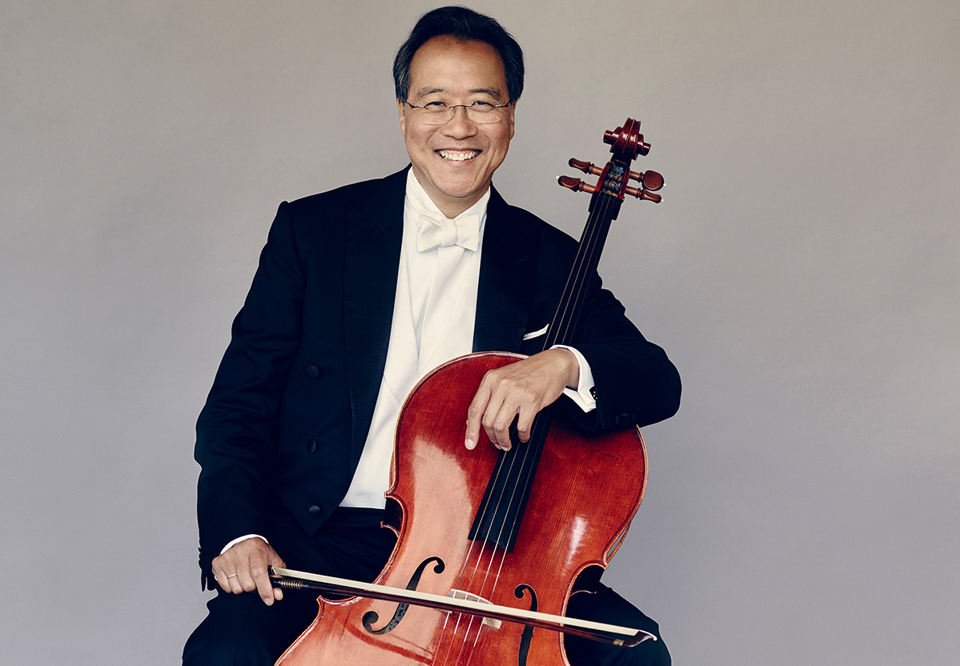 Yo-Yo Ma
Alan Gilbert. Photo: Yanan Li
Members from the Royal Stockholm Philharmonic Orchestra. Photo: Mats Lundqvist
Genre:
Royal Stockholm Philharmonic Orchestra
Yo-Yo Ma plays Dvorák
Conductor Laureate Alan Gilberts leads the Royal Stockholm Philharmonic Orchestra. Yo-Yo Ma has been awarded the 2022 Birgit Nilsson Prize.
Sunday 16 October 2022 16.00
Ends approximately 18.15
It is with great joy that we welcome cellist and superstar Yo-Yo Ma back to Konserthuset Stockholm. He is this year's recipient of the prestigous Birgit Nilsson Prize, the largest in classical music. When in Stockholm, Yo-Yo Ma performs Dvorák's beloved cello concerto with the Royal Stockholm Philharmonic Orchestra under its Conductor Laureate Alan Gilbert.
Dvorák's Cello Concerto is passionate and stunningly beautiful. Since it was first performed in 1896, the concerto has retained its position as one of the most beloved works of the classical repertoire.
Yo-Yo Ma's multi-faceted career is testament to his enduring belief in culture's power to generate trust and understanding. Whether performing new or familiar works from the cello repertoire, collaborating with communities and institutions to explore culture's role in society, or engaging unexpected musical forms, Yo-Yo Ma strives to foster connections that stimulate the imagination and reinforce our humanity.
We also hear Hector Berlioz' imaginative Symphonie fantastique, a milestone in music history, a rich, flowing and deeply original work. His love for the actress Harriet Smithson, who he saw perform Ophelia in a rendition of Shakespeare's Hamlet, was an important source of inspiration for the work. The symphony is a dramatic narrative of a love that never gets to bloom, and we follow the young artist through fiery passion, out in nature, and into the world of dreams.
Hector

Berlioz

Symphonie fantastique

Antonín

Dvorák

Cello Concerto

Johann Sebastian

Bach

From

Suite No. 1 in G major for cello solo
Participants

Royal Stockholm Philharmonic Orchestra

Alan Gilbert

conductor

Yo-Yo Ma

cello