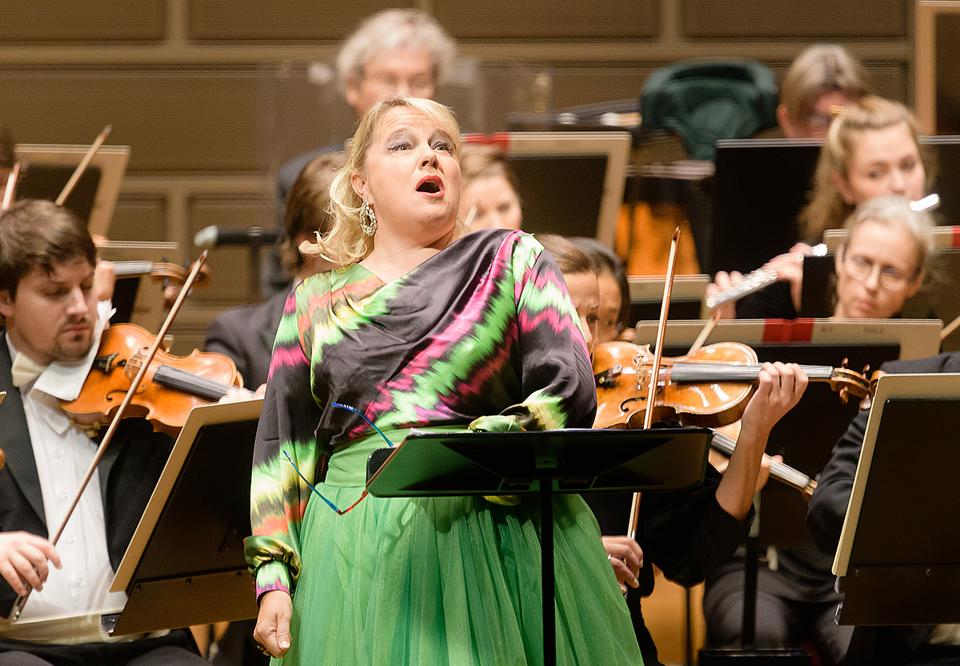 Anu Komsi. Photo: Jan-Olav Wedin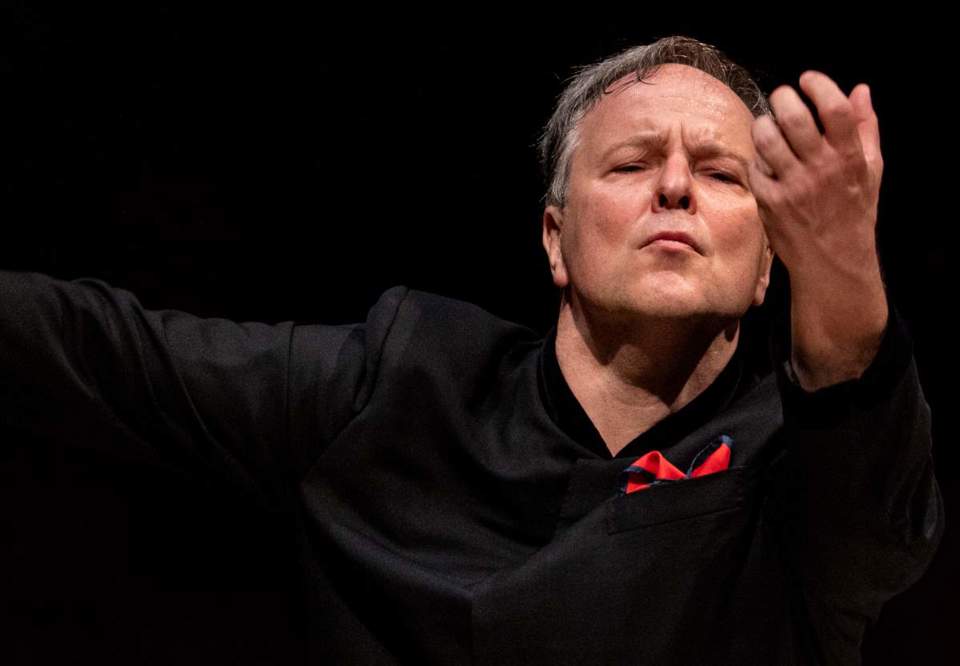 Sakari Oramo. Photo: Yanan Li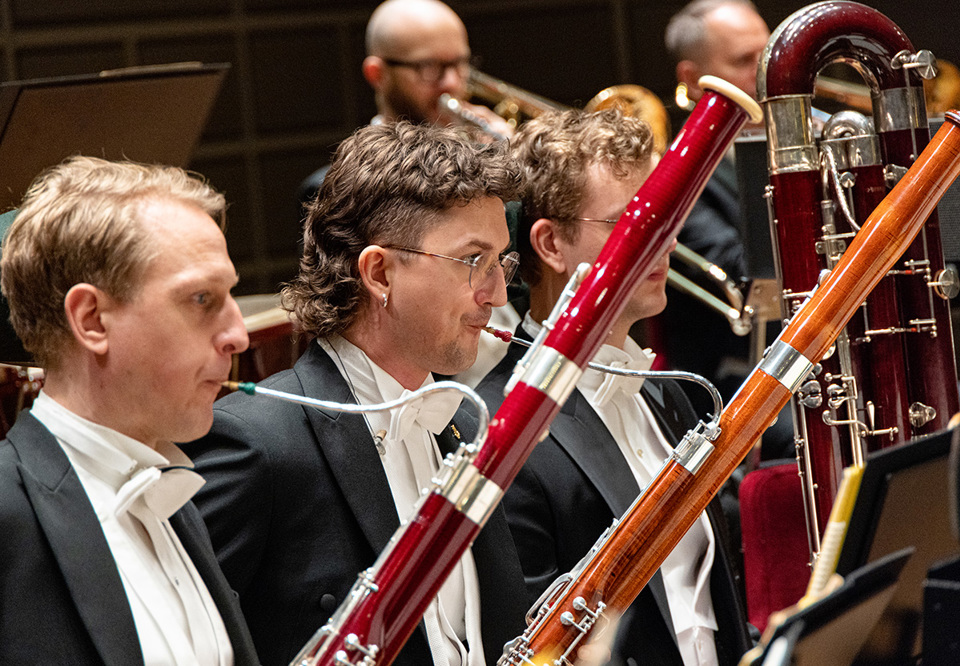 Members from the Royal Stockholm Philharmonic Orchestra. Photo: Yanan Li
Genre:
Royal Stockholm Philharmonic Orchestra, Vocal music
Britten and Saariaho
Anu Komsi is the soloist and the orchestra is led by Conductor Laureate Sakari Oramo.
Saturday 30 September 2023 15.00
Ends approximately 17.00
Two prominent Finnish names in music are Royal Stockholm Philharmonic Orchestra's Conductor Laureate Sakari Oramo, and Anu Komsi, celebrated for her crystal-clear soprano and light, high register. Here, they take on Saarikoski Songs by fellow countryman Kaija Saariaho, a piece that was commissioned by Komsi. Saariaho's expressive, painterly music is infused with a rare beauty that made her unique in the world of modern classical music. She passed away in June earlier this year, at 70 years of age.
A female pioneer preceding Saariaho was Grace Williams. She studied under Vaughan Williams and became established by the mid-twentieth century, and was also Wales' first symphonist. Her Fairest of Stars for soprano and orchestra is a shimmering, beautiful piece with text from John Milton's Paradise Lost.
Sinfonia da Requiem from 1940 was a Japanese commission for a piece of music in celebration of the 2600-year anniversary of the founding of the Japanese Empire. Pacifist Benjamin Britten provided an incredibly powerful, yet deeply fateful work that surprised everyone.
The concert begins with music by American Andrew Norman (born 1979), which the Los Angeles Times described as "the leading American composer of his generation." We hear his imaginative, vivid, and – as the title suggests – loose-lipped Unstuck.
Kaija

Saariaho

Saarikoski Songs

Grace

Williams

Fairest of Stars – Aria for soprano and orchestra

Benjamin

Britten

Sinfonia da Requiem
Participants

Royal Stockholm Philharmonic Orchestra

Sakari Oramo

conductor

Anu Komsi

soprano