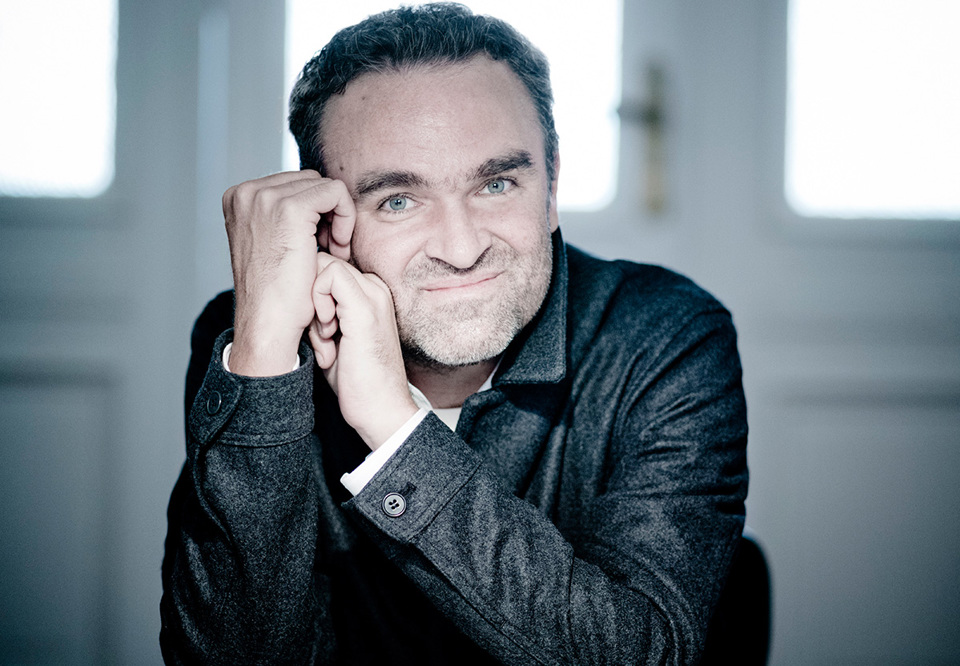 Jörg Widmann. Photo: Marco Borggreve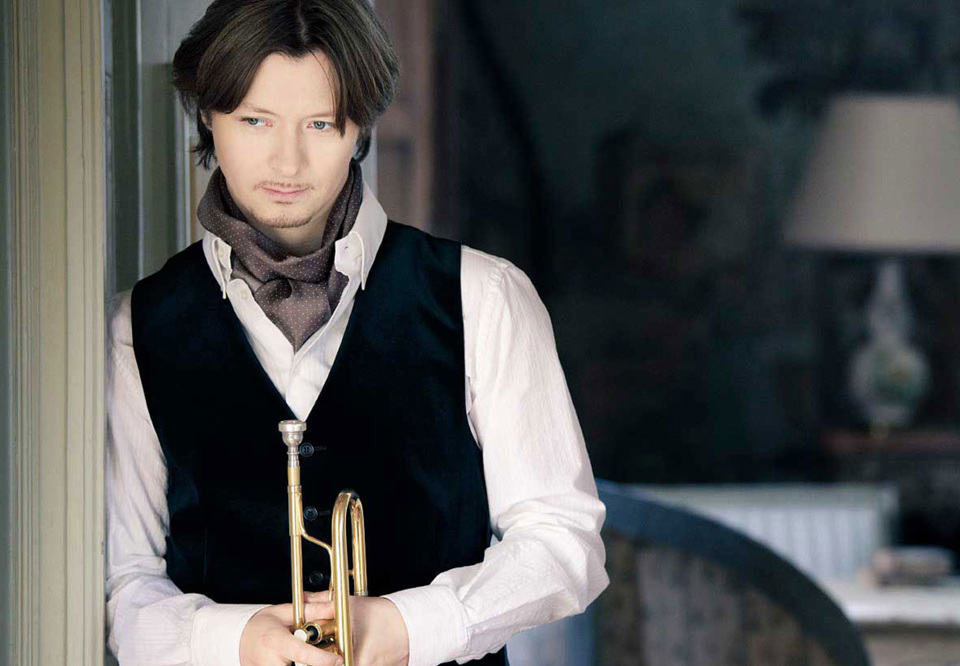 Sergej Nakariakov. Photo: Thierry Cohen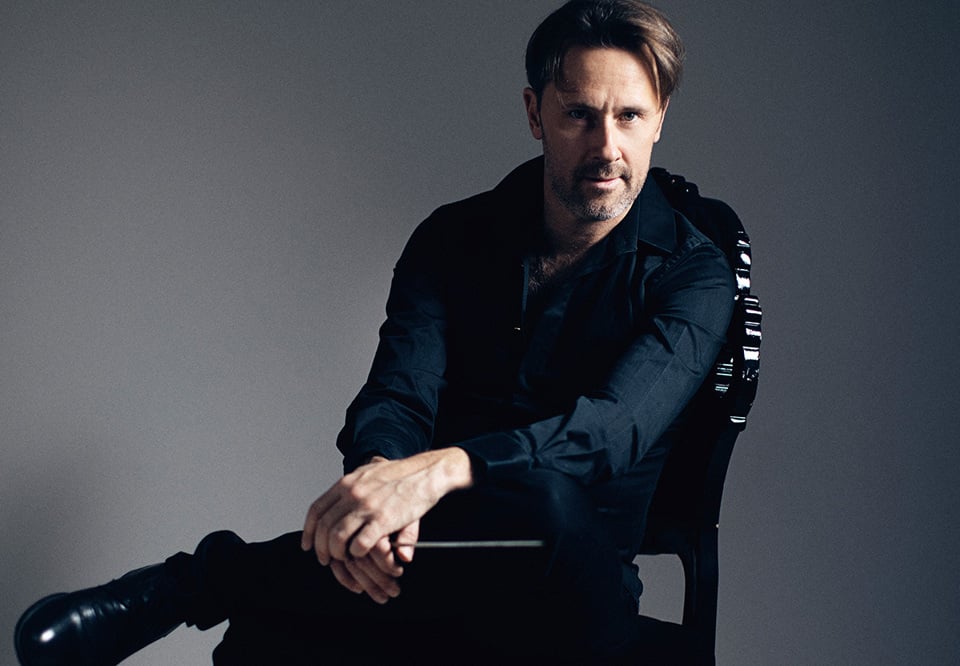 Fredrik Burstedt. Photo: Nikolaj Lund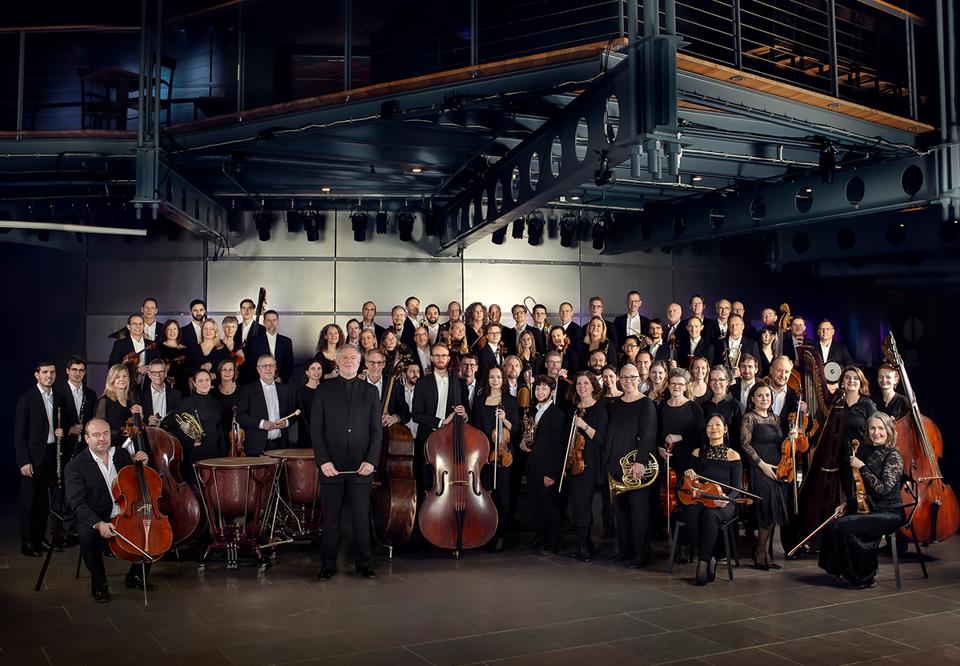 Norrköpings Symfoniorkester. Photo: Juliana Falldin
Genre:
Orchestral performance
International Composer Festival – Travel in Time
Guest performance by the Norrköping Symphony Orchestra.
Friday 10 November 2023 18.00
Ends approximately 20.00
Composer, clarinettist and conductor Jörg Widmann is currently one of the most acclaimed names in the world of classical music. His shifting, richly varied and imaginative music is often associated with familiar classical and romantic composers, such as Mozart, Beethoven, Schubert and Brahms, but it is simultaneously unmistakably rooted in our era. His unique blend of tradition and innovation has made him one of the world's most frequently performed contemporary composers.
This concert kicks off powerfully – Fanfare for 10 wind-players and percussion. In the following orchestral piece, Lied, Widmann ties musical threads back to Franz Schubert, whom he describes as a "musical genius".
Ad absurdum nearly approaches the absurdist limit of a virtuosic solo piece for trumpet, with a tempo so high from the beginning that it simply could not go any higher.
Freie Stücke (Free Pieces) consists of ten cohesive parts, each one focused on a special sound phenomenon: pulse, noise, unanimity, overtones, and more. It is a fascinating review of music's components and sonic possibilities.
Zeitensprünge – Leaps in Time – is a study of various musical expressions, but of a completely different variety. It was composed for the 450-year anniversary of Staatskapelle Berlin in 2020 and consists of a musical journey through time and the orchestra's history. The piece has 450 beats, each of which represents a year.
Jörg

Widmann

Fanfare for 10 brass instruments

Jörg

Widmann

ad absurdum, Concert Piece for trumpet and small orchestra

Jörg

Widmann

Freie Stücke

Jörg

Widmann

Zeitensprünge - 450 bars for orchestra
Participants

Norrköping Symphony Orchestra

Fredrik Burstedt

conductor

Sergej Nakariakov

trumpet