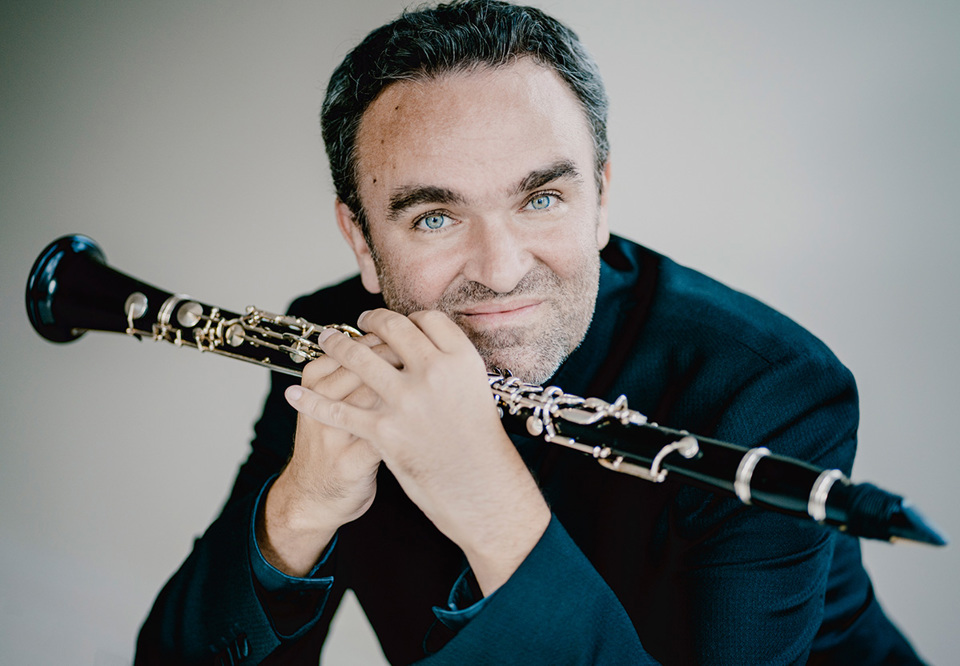 Jörg Widmann. Photo: Marco Borggreve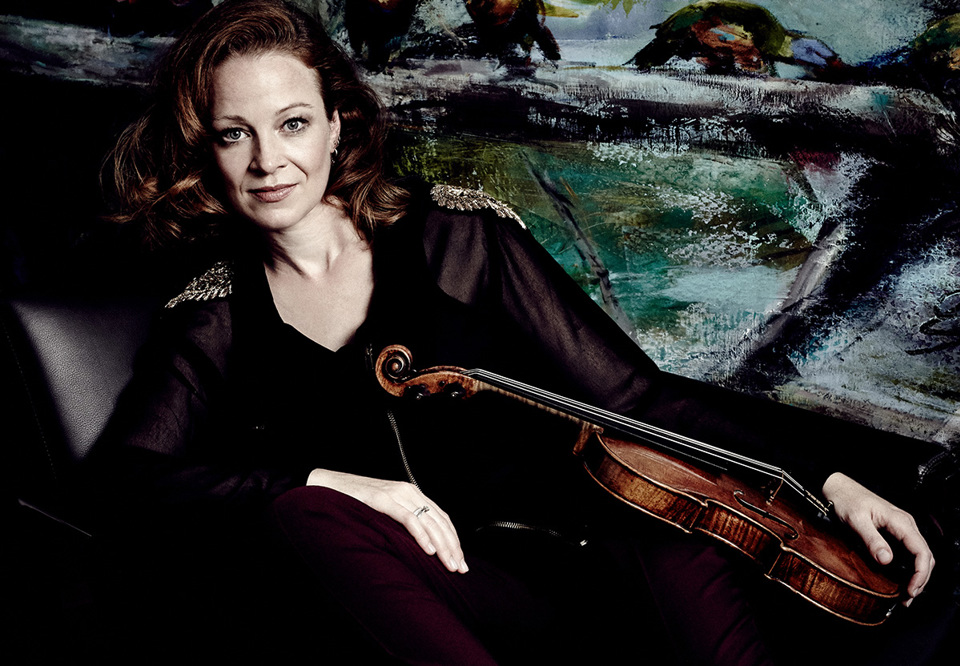 Carolin Widmann. Photo: Lennard Ruehle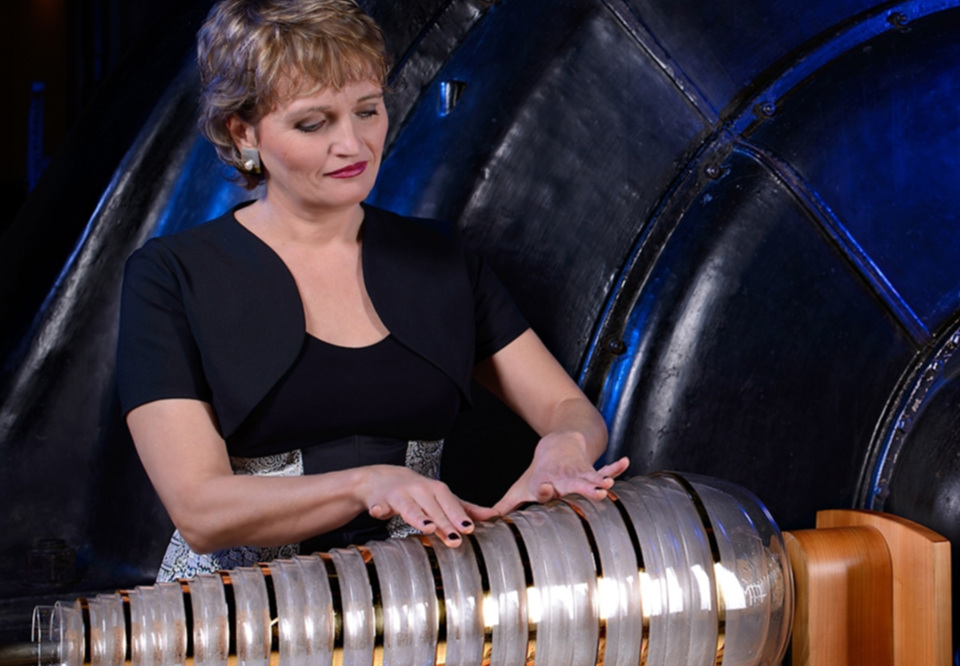 Christa Schönfeldinger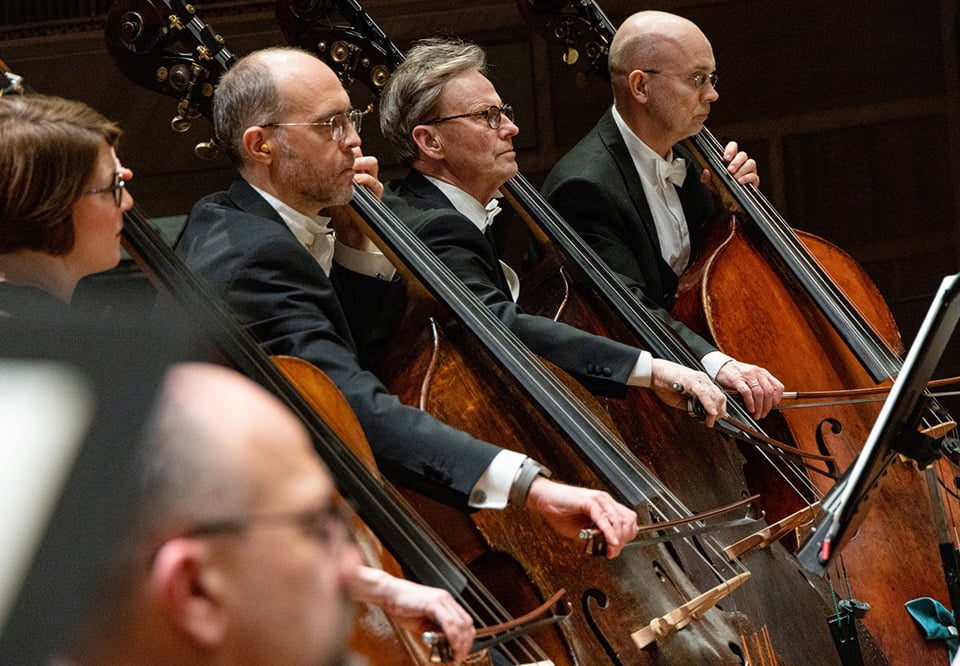 Members from the Royal Stockholm Philharmonic Orchestra. Photo: Yanan Li
Genre:
Royal Stockholm Philharmonic Orchestra
International Composer Festival Opening
The Royal Stockholm Philharmonic opens the festival with a world premiere.
Thursday 9 November 2023 19.00
Ends approximately 21.15
Composer, clarinettist and conductor Jörg Widmann is currently one of the most acclaimed names in the world of classical music. His shifting, richly varied and imaginative music is often associated with familiar classical and romantic composers, such as Mozart, Beethoven, Schubert and Brahms, but it is simultaneously unmistakably rooted in our era. His unique blend of tradition and innovation has made him one of the world's most frequently performed contemporary composers.
In the striking concert overture Con Brio, Widmann has taken elements of Beethoven's Symphony No. 8 and combined them with powerful eruptions of chords and contrasting sound formations. This music has a rare capacity to create anticipation and surprise.
The violin concerto as a genre is sacred and quite personal to Widmann. His second violin concerto is written for and dedicated to his sister, Carolin Widmann, and a central part of the concerto is its romantic middle movement, which opens "a wide, branched, spiritual cosmos, a journey within." In the Fantasie for Solo Clarinet, composed in his youth, he explores all possibilities of the instrument. The piece has elements of klezmer, jazz and unusual playing techniques. The programme also includes something as unusual as a concerto for glass harmonica and orchestra.
For the Composer Festival, the Royal Stockholm Philharmonic Orchestra has commissioned a new work and the title of Jörg Widmann's piece sparks the imagination: Danse macabre.
Jörg

Widmann

Con brio – Concert Overture

Jörg

Widmann

Violin Concerto No. 2

Jörg

Widmann

Fantasie for clarinet solo

Jörg

Widmann

Danse macabre (The Royal Stockholm Philharmonic Joint Commission)
Participants

Royal Stockholm Philharmonic Orchestra

Jörg Widmann

conductor & clarinet soloist

Carolin Widmann

violin

Christa Schönfeldinger

glass harmonica

Stefan Forsberg

host