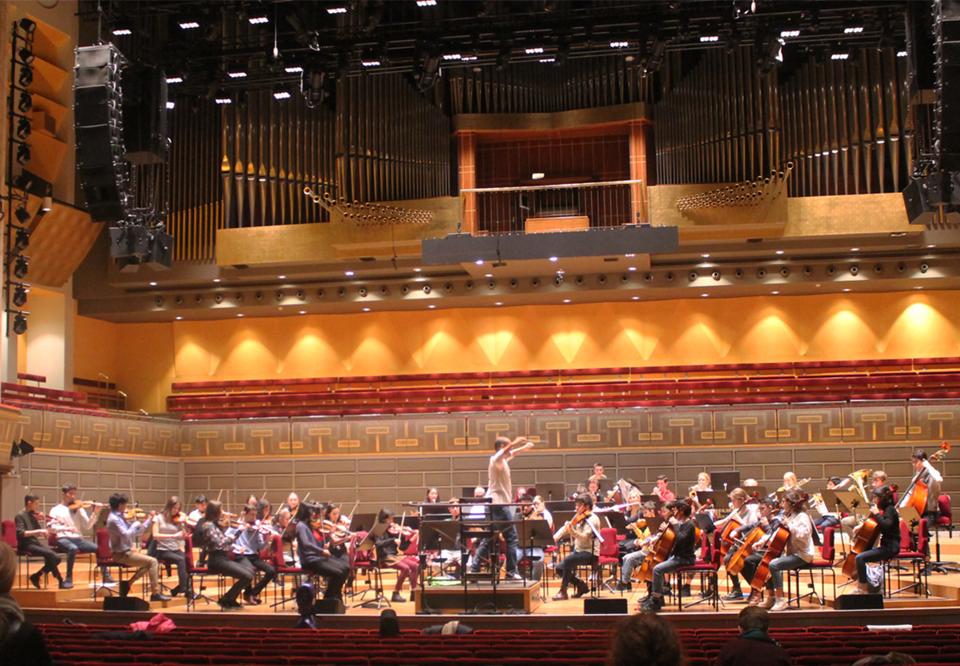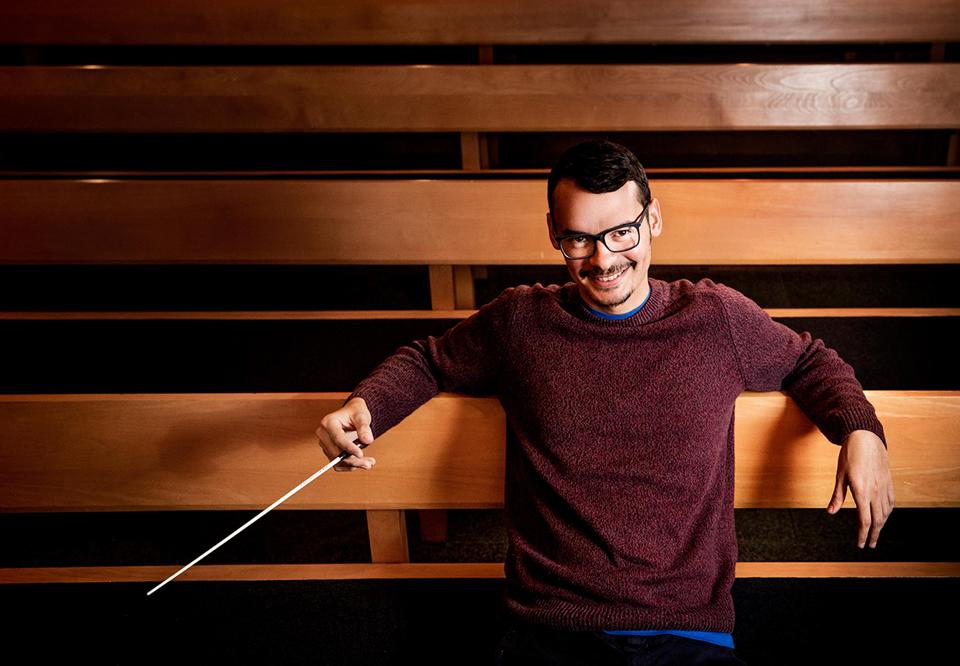 Ron Davis Alvarez
Genre:
Orchestral performance, Kids & family
El Sistema National Orchestra
A unique youth orchestra led by Ron Davis Alvarez.
Friday 3 November 2023 15.00
Ends approximately 16.00
El Sistema National Orchestra is a youth orchestra with members ranging in age from 11 to 19 years old, from arts schools and El Sistema programmes throughout Sweden. This autumn concert is traditionally the conclusion of a music camp held in Södertälje and Stockholm. The orchestra has now grown to over 60 members, supported by professional musicians from, among other ensembles, the Royal Stockholm Philharmonic Orchestra and Swedish Radio Symphony Orchestra.
"Our vision is to show through the orchestra how far El Sistema in Sweden has come," says Ron Davis Alvarez, conductor of the El Sistema National Orchestra.
El Sistema is a model for choral and orchestral training that was developed in Venezuela. It is based on the vision of music's capacity to help people grow socially, and to strengthen community as well as children and young people's self-confidence and sense of identity. In Sweden, El Sistema has been present as an educational programme since 2009 and has continuously grown ever since.
Georges

Bizet

Farandole from L'arlésienne Suite No. 2 arr Richard Meyer

Gustav

Mahler

From

Symphony No. 1 "Titan"

Lille Bror

Söderlundh

Waltz No. 2 for strings

Tomas Hulenvik Klingberg/Tommy Jonsson

Hela vägen hem

Emmy

Lindström

Vildes dans

Trad

Eastern Suite arr Tormod Tvete Vik

Ludwig van

Beethoven

An die Freude from Symphony No. 9 arr Jan Alm

Carlos

Medrano

Merengue del primero

Trad

Ritmos Ciganos arr Carlos García/Tormod Tvete Vik
Participants

El Sistema National Orchestra

Ron Davis Alvarez

conductor

Ayla Kabaca

host