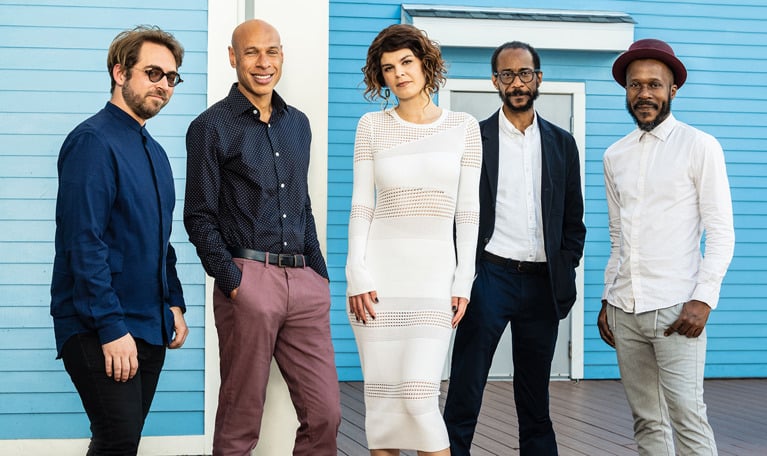 Photo: Zack Smith
Genre:
Jazz
Joshua Redman Group
Where Are We Tour – with vocalist Gabrielle Cavassa.
Friday 17 November 2023 19.30
Ends approximately 21.30
Tenor saxophonist Joshua Redman broke through in the 1990s and began prolific collaborations early on with artists like Pat Metheny, Charlie Haden and Brad Mehldau. He has released several dozen albums, has been nominated for eight Grammy Awards, and has been acclaimed by jazz critics in magazines like DownBeat, Jazz Times, Village Voice and Rolling Stone.
Now, as he returns to Konserthuset at last with the Joshua Redman Group, he is accompanied on stage by vocalist Gabrielle Cavassa, who with her warm, supple voice, emerges as a new shining star of the jazz scene. The new album Where Are We, Redman's first as a Blue Note artist, showcases the creative collaboration between Redman and Cavassa. "Once I heard Gabrielle, I realized that she has an expressive quality and an intimacy and a vulnerability in her sound that is singularly captivating", Joshua Redman says.
In 2021 Gabrielle Cavassa shared first prize at the international Sarah Vaughan Jazz Vocal Competition, and her debut album was a huge success among critics and audiences alike.
Participants

Joshua Redman Group

Gabrielle Cavassa

vocals