Photo: Yanan Li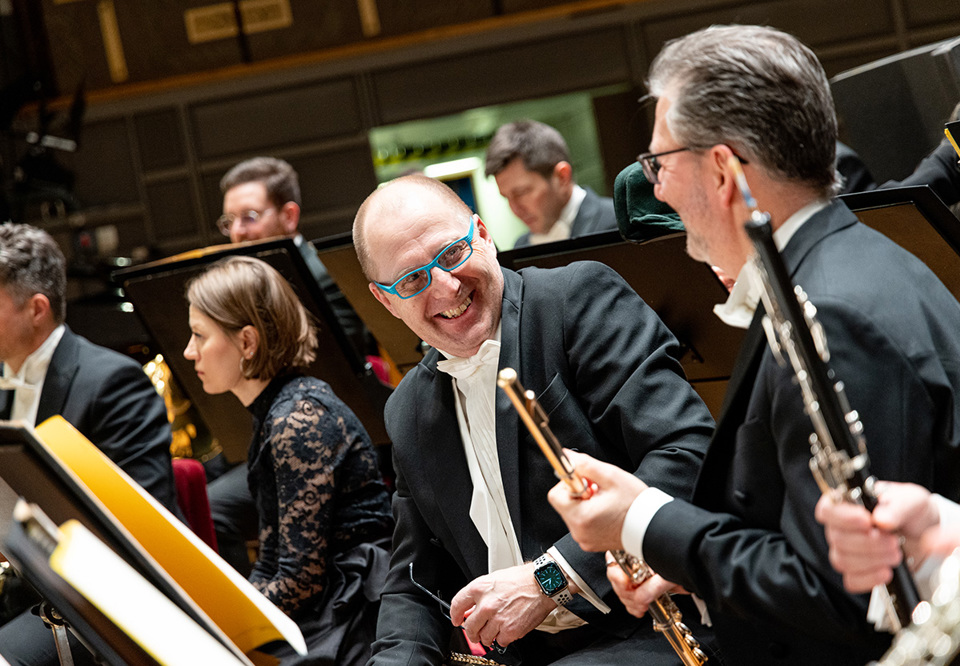 Members from the Royal Stockholm Philharmonic Orchestra. Photo: Yanan Li
Genre:
Royal Stockholm Philharmonic Orchestra
La mer by Debussy
The music of the sea and a Swedish world premiere with Chief Conductor Ryan Bancroft.
Thursday 23 November 2023 19.00
Ends approximately 21.00
The sea has been an important source of inspiration for composers throughout the ages. In his Impressionistic masterpiece La Mer, Debussy conveys his personal memories of the sea, which he still preferred to experience through art and literature as an adult.
The ocean is also tangibly present in Britten's Four Sea Interludes from the opera Peter Grimes. The action revolves around a lonely fisherman off the British east coast who was persecuted by locals after two of his trainees died under mysterious circumstances.
Without hesitation, Daniel Börtz is one of Sweden's most essential composers. His mighty Sinfonia 13, which had its world premiere here at Konserthuset in 2019, was acclaimed by critics for its hypnotic power and heartfelt beauty. For Börtz, "the blue building on Hötorget" is something of a second home. A major highlight this year – the year of his 80th birthday – is the world premiere of his Sinfonia 15, dedicated to the musicians of the Royal Stockholm Philharmonic Orchestra.
The Royal Stockholm Philharmonic Orchestra is led by American conductor Ryan Bancroft, who is chief conductor of the Royal Stockholm Philharmonic Orchestra as of this season
Benjamin

Britten

Four Sea Interludes from Peter Grimes

Daniel

Börtz

Sinfonia 15 (World Premiere)
Participants

Royal Stockholm Philharmonic Orchestra

Ryan Bancroft

conductor