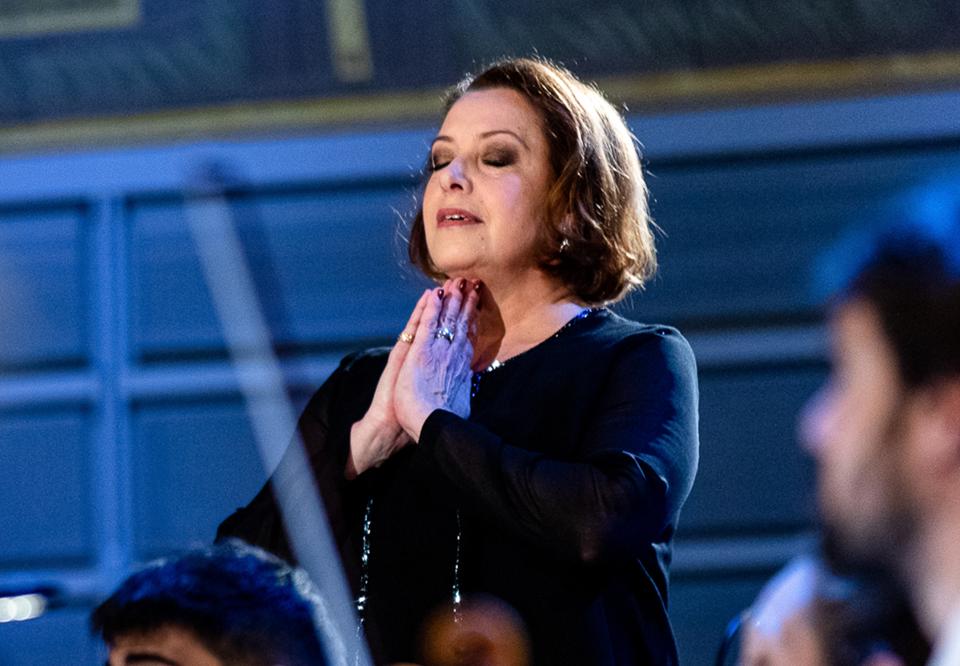 Nina Stemme. Photo: Yanan Li
Magnus Svensson. Photo: Peter Knutson
Genre:
Vocal music
Lied Concert with Nina Stemme
Music by Wagner, Mahler, Sigurd von Koch and Kurt Weill.
Wednesday 25 January 2023 19.00
Ends approximately 21.00
Superstar Nina Stemme is one of Sweden's most internationally acclaimed dramatic sopranos. She has won many prizes and distinctions, including the Swedish Government's Music Export Prize for "excellent contributions to the export of Swedish music" in 2016, as well as the Birgit Nilsson Prize in 2018. Stemme regularly sings on the world's most prestigious opera stages: the Vienna State Opera, London Royal Opera House in Covent Garden, La Scala in Milan, Metropolitan Opera in New York and the operas in Frankfurt and Zürich. She has performed at Konserthuset Stockholm on multiple occasions, most recently in 2020.
Versatile pianist Magnus Svensson specialises in the art of lied, and he has served as artistic director of Lied Evenings for several seasons. In addition to concerts in the Nordic region and elsewhere in Europe, he has also performed in the US. Magnus Svensson obtained his soloist diploma from the Royal College of Music in Stockholm, graduated with honours as top student, and then immersed himself in the study of lied interpretation in London. Since 2012, he has also worked at the Royal Swedish Academy of Music with re-publishing older Swedish music.
Richard

Wagner

Wesendonck Lieder

Richard

Wagner

Am stillen Herd - Lied aus den Meistersingern von Nürnberg von Richard Wagner for piano arr Franz Liszt

Sigurd

von Koch

Die geheimnisvolle Flöte

Gustav

Mahler

Kindertotenlieder

Kurt

Weill

Surabaya-Johnny from Happy End
Participants

Nina Stemme

soprano

Magnus Svensson

piano