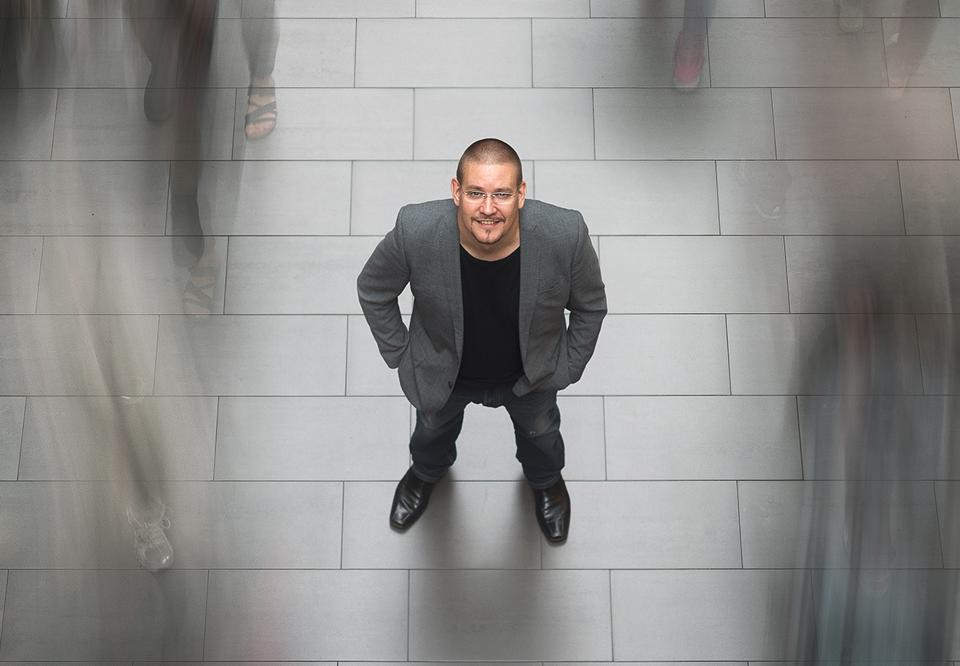 Tobias Broström. Photo: Nicklas Raab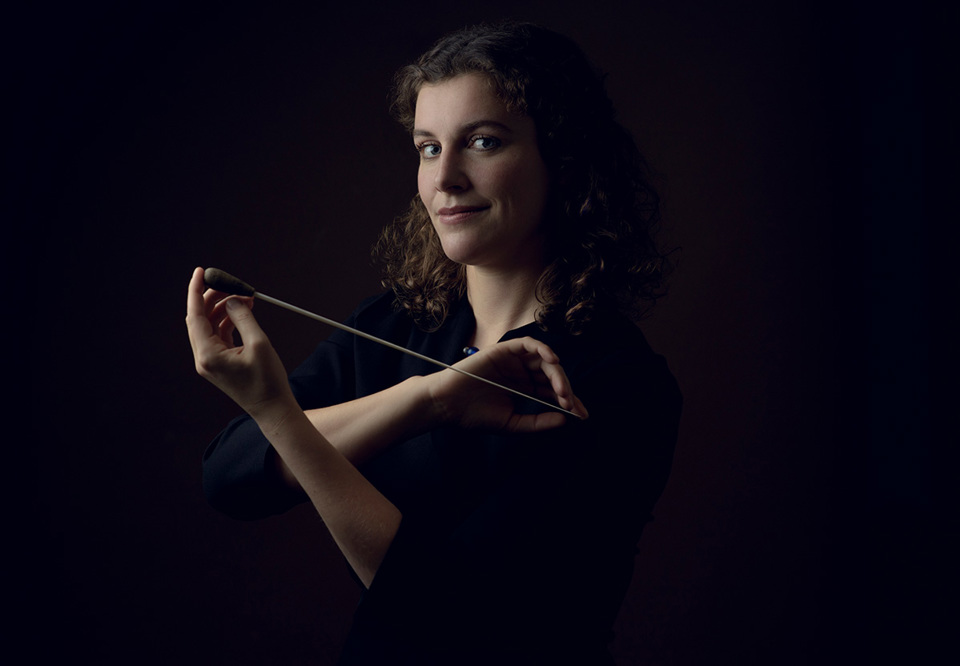 Corinna Niemeyer. Photo: Simon Pauly
Karen Gomyo
Genre:
Orchestral performance
Composer Weekend – Transit Underground
Two solo concertos in the festival of Tobias Broström's music.
Saturday 1 April 2023 15.00
Ends approximately 17.00
Tobias Broström is known for his rhythmically powerful music, colourful orchestration and distinctive sense of harmonics. His richly associative, nearly cinematic narrative compositions are performed by orchestras all over the world. Now he is at the centre of Konserthuset Stockholm's Composer Weekend 2023.
In Transit Underground, we encounter several of Tobias Broström's characteristic musical traits – urban, outwardly oriented, rhythmically charged music and an imaginative use of all the orchestra's possible sounds. When Tobias Broström was composer-in-residence with the Gävle Symphony Orchestra in 2006–2009, he met Karen Gomyo, who was in Gävle to play Bo Linde's Violin Concerto. That culminated in a collaboration and this lyrical, masterful violin concerto.
For a brief time in the early 1890s, Erik Satie was involved in the secret Rosicrucian Order, whose ideas came from Egypt in the time of the pharaohs, Renaissance alchemy and mysticism. The result was evocative music to Le fils des étoiles, the Son of the Stars, a drama by the French mystic Joseph-Aime Péladan. Broström has turned Satie's music into a dazzling orchestral work.
Tobias Broström is a trained percussionist, which meant it was also natural to compose a virtuosic, explosive percussion concerto – although not for himself, but for his peer Johan Bridger. Bridger won the 2004 Soloist Prize, with the statement: "For an intensely personal style, brilliant technical mastery and overpowering stage presence."
Tobias

Broström

Transit Underground

Tobias

Broström

Violin Concerto

Erik

Satie

La vocation – Prélude de premier acte from Le fils des étoiles arr Tobias Broström

Tobias

Broström

Arena – Percussion Concerto No. 1

Astor

Piazzolla

Café 1930 from Histoire du Tango
Participants

Helsingborg Symphony Orchestra

Corinna Niemeyer

conductor

Karen Gomyo

violin

Johan Bridger

percussion