Ryan Bancroft. Photo: Nadja Sjöström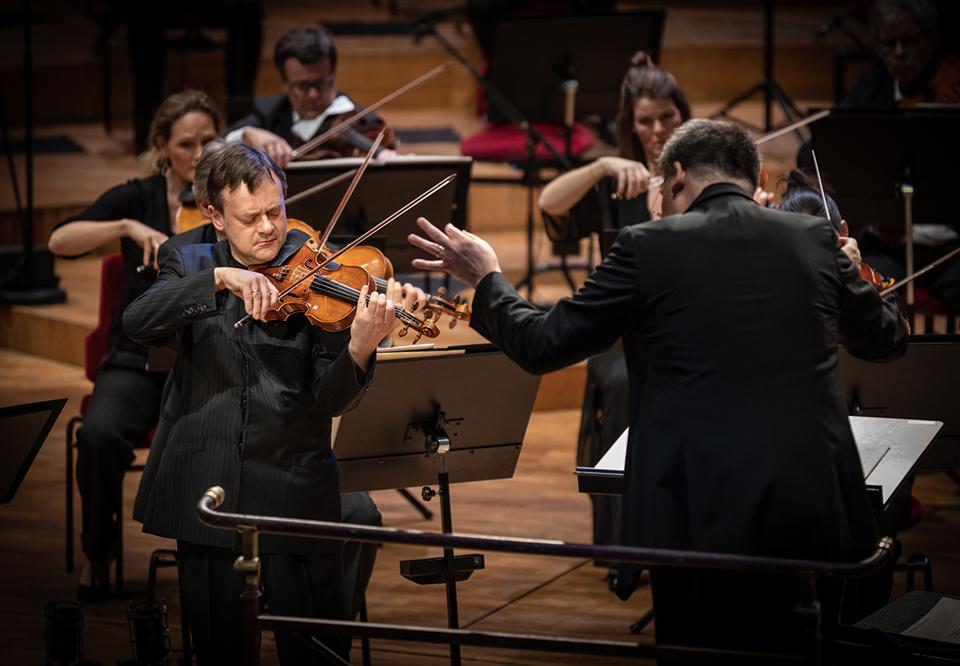 Frank Peter Zimmermann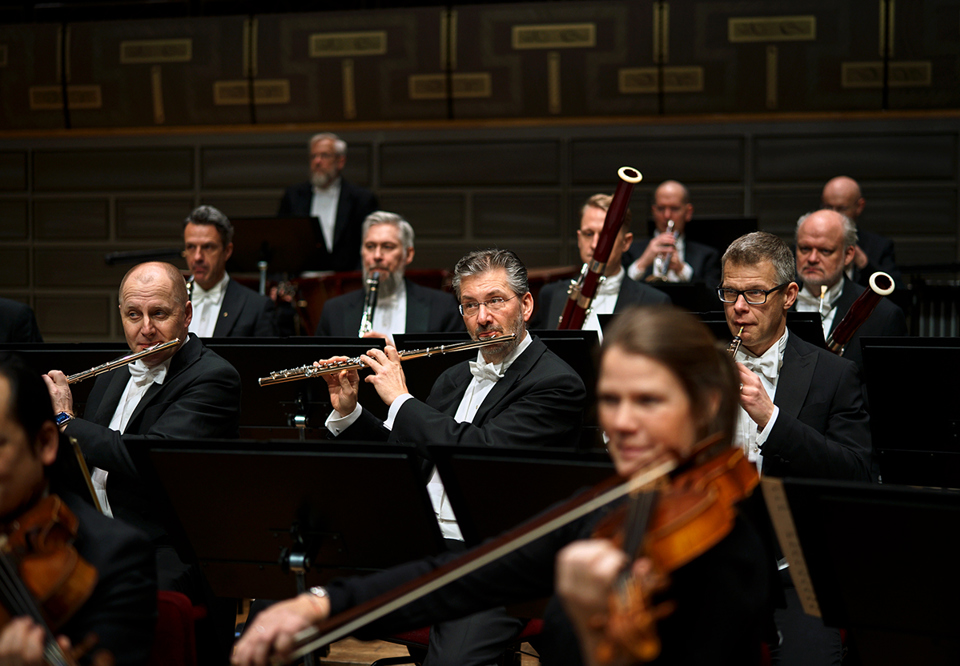 Members from the Royal Stockholm Philharmonic Orchestra. Photo: Mats Lundqvist
Genre:
Royal Stockholm Philharmonic Orchestra
Stravinsky Violin Concerto
Outstanding Frank Peter Zimmermann is the soloist and Ryan Bancroft conducts a forgotten masterpiece.
Thursday 2 February 2023 18.00
Ends approximately 20.00
Frank Peter Zimmermann is widely acclaimed for his beautifully resonant violin-playing and he is considered one of the foremost violin soloists of our time. He has taken the stage at Konserthuset Stockholm many times before and is a very popular guest. Now we hear him in Stravinsky's neoclassical and playfully melodic Violin Concerto, in which each movement begins with a sharp chord as if to say: Listen up – it's starting now!
With the French composer Florent Schmitt we arrive at the early 1900s and La belle époque. Schmitt is not widely known anymore, but used to be mentioned alongside Ravel and Debussy. And he for instance inspired Stravinsky at this time. La Tragédie de Salomé is a true gem among forgotten masterpieces, with its fascinating orchestral colours and exciting rhythms.
The opening piece is Finnish Sebastian Hilli's striking Miracle, and the Royal Stockholm Philharmonic Orchestra will be led by its chief conductor designate, award-winning American Ryan Bancroft. "A dancing conductor bodes well for the musicians," wrote newspaper SvD after the 2021 Nobel Prize Concert.
Igor

Stravinsky

Violin Concerto

Johann Sebastian

Bach

From

Sonata No. 1 in g minor for violin solo

Florent

Schmitt

La tragédie de Salomé
Participants

Royal Stockholm Philharmonic Orchestra

Ryan Bancroft

conductor

Frank Peter Zimmermann

violin