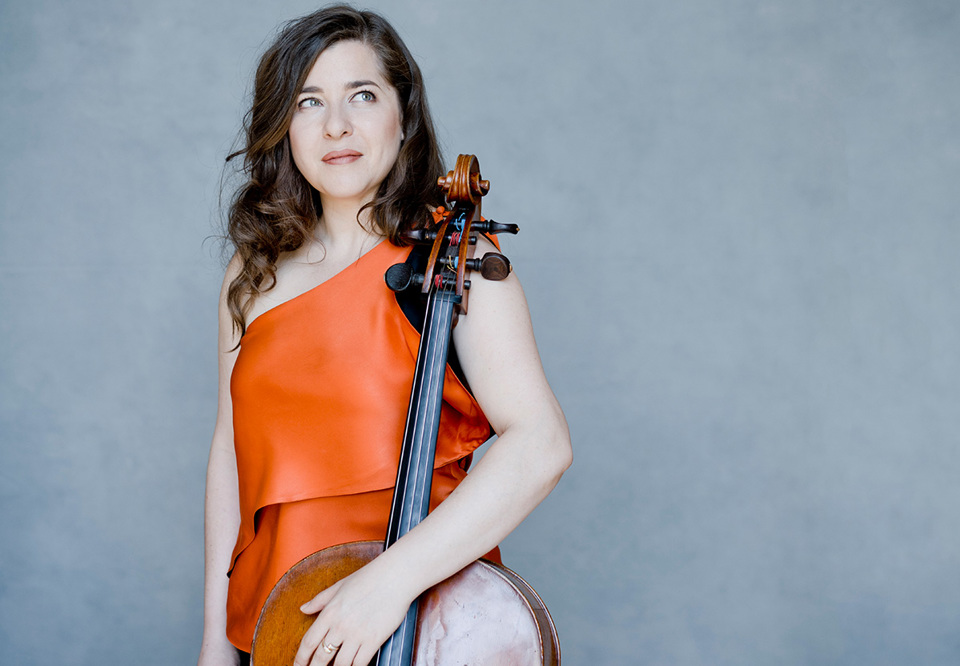 Alisa Weilerstein. Photo: Marco Borggreve
Rafael Payare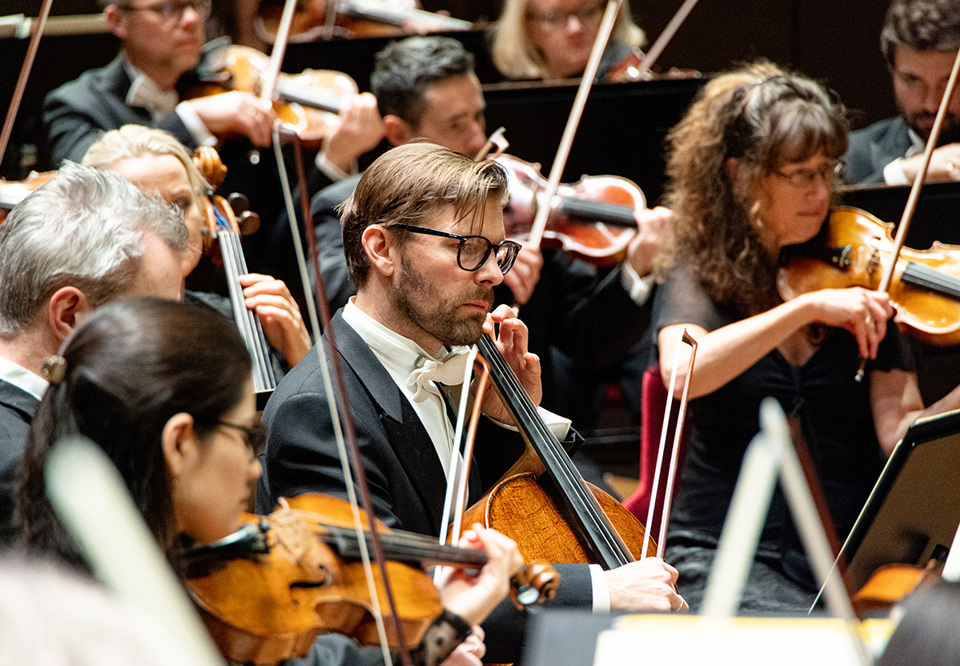 Members from the Royal Stockholm Philharmonic Orchestra. Photo: Yanan Li
Genre:
Royal Stockholm Philharmonic Orchestra
Barber and Strauss
Alisa Weilerstein is the cello soloist and Rafael Payare conducts Ein Heldenleben.
Wednesday 31 January 2024 19.00
Ends approximately 21.00
American cellist Alisa Weilerstein has won awards for her incredibly personal interpretations, which are reminiscent of soloists of a bygone era. We hear her in fellow countryman Samuel Barber's passionate Cello Concerto. The music was composed in the latter half of World War II and was completed when the war ended in 1945. It has long been considered one of the most challenging works of the repertoire and baffled audiences initially, even if their hearts always melted upon hearing the dreamy, melodic second movement.
Venezuelan conductor Rafael Payare leads the Royal Stockholm Philharmonic Orchestra and has performed with the orchestra several times before, most recently in 2020. He first garnered attention upon winning the Malko Competition for young conductors in 2012. Payare is now chief conductor of the Montreal Symphony Orchestra.
Richard Strauss wanted to compose something in the same heroic style as Beethoven's Eroica symphony. He did exactly that in the tone poem Ein Heldenleben – A Hero's Life. Via the music, we follow Strauss' hero through feats on the battlefield, to the inevitable conclusion. The music can be viewed as a depiction of a heroic fate more generally, but the hero of this musical narrative is undoubtedly Richard Strauss himself.
Samuel

Barber

Cello Concerto

Richard

Strauss

Ein Heldenleben
Participants

Royal Stockholm Philharmonic Orchestra

Rafael Payare

conductor

Alisa Weilerstein

cello